Back to School Insurance - Protecting Your Child's Education
Nov 7, 2019
Insurance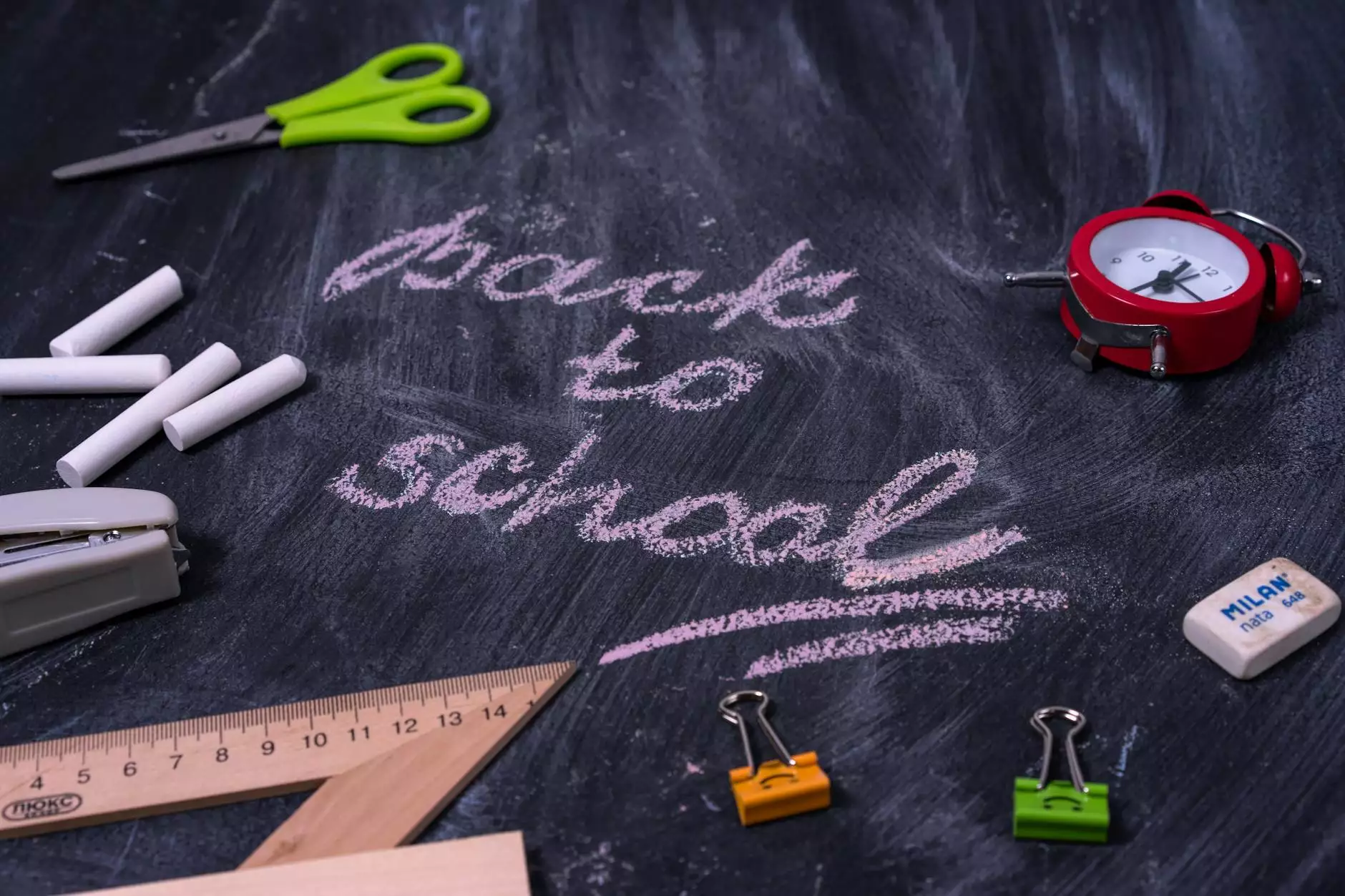 Ensure a Smooth Start to the New School Year
At SDG Insurance Agency, we understand the importance of providing your child with a safe and well-protected learning environment. As parents prepare their kids for the new school year, it's crucial to consider the potential risks and uncertainties that may arise. From accidents to unexpected events, we offer comprehensive insurance coverage to safeguard your child's education.
Comprehensive Insurance Solutions for Education
Our finance and insurance services cater specifically to the education sector. We offer a wide range of policies and coverage options that cater to students at different educational stages. Whether your child is starting kindergarten, transitioning to middle school, or preparing for college, we have the perfect insurance solutions to meet their needs and protect their educational journey.
Insurance Coverage Tailored to Your Child's Needs
Our experienced team of insurance professionals will work closely with you to assess your child's unique requirements. We understand that different education levels come with different risks, and our policies are designed to address those risks effectively.
Kindergarten and Elementary School Coverage
For young children attending kindergarten or elementary school, we offer insurance coverage that addresses common risks such as accidents, injuries, and illnesses. Our policies cover medical expenses, emergency hospital visits, and outpatient treatments. We also provide coverage for specialized needs like school bus accidents or injuries sustained during extracurricular activities.
Middle and High School Coverage
As your child progresses to middle and high school, their exposure to risks may increase. Our insurance solutions for this age group extend beyond medical coverage. We offer policies that protect against theft, loss of personal belongings, liability claims, and other unforeseen circumstances. Our team will assist in evaluating your child's needs and recommend appropriate coverage options.
College and University Coverage
During the college years, students often face unique challenges and vulnerabilities. SDG Insurance Agency provides specialized coverage for college and university students. Our policies encompass health insurance, renter's insurance, travel insurance, and more. We understand the importance of financial protection during this critical phase of education and offer comprehensive coverage at competitive rates.
Why Choose SDG Insurance Agency?
Expertise: With years of experience in the insurance industry, we have in-depth knowledge of the specific needs of students and educational institutions.
Customized Solutions: We tailor our policies to meet your child's unique requirements, ensuring they are adequately protected throughout their educational journey.
Comprehensive Coverage: Our range of insurance options provides extensive protection against a wide array of risks, giving you peace of mind.
Responsive Customer Service: We take pride in delivering exceptional customer service. Our team is available to assist you at every step, addressing your concerns promptly and efficiently.
Competitive Rates: We offer competitive pricing without compromising on the quality of our coverage. We believe that protecting your child's education should be affordable.
Don't Wait - Protect Your Child's Education Today!
When it comes to your child's education, there is no room for compromises. Ensure their safety, security, and peace of mind by choosing SDG Insurance Agency as your trusted partner. Contact us today to discuss your insurance needs and let us help you find the perfect coverage options for your child's educational journey.