Kemper Insurance - Comprehensive Insurance Solutions
Aug 24, 2022
Insurance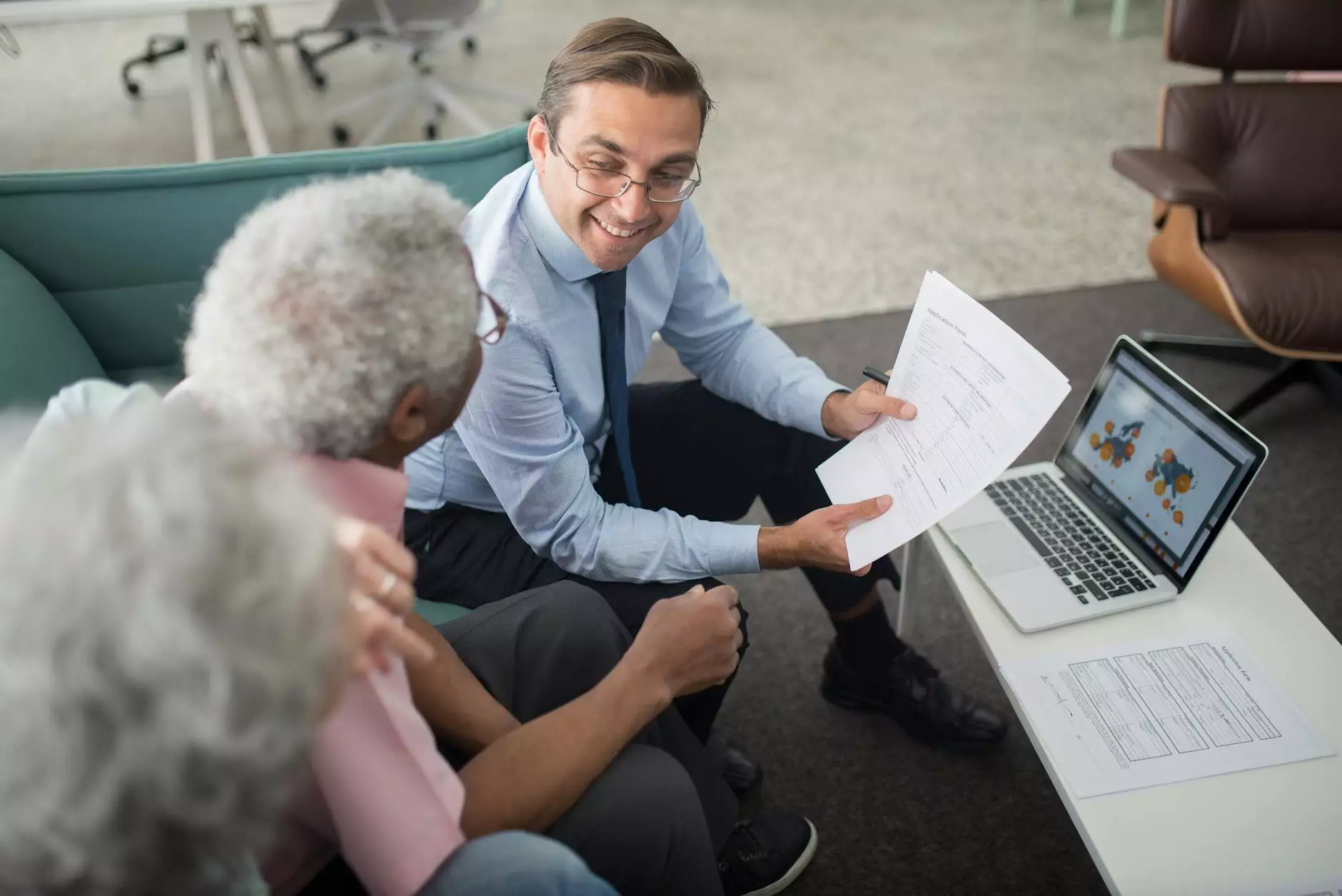 About Kemper Insurance
Kemper Insurance, provided by SDG Insurance Agency, offers comprehensive insurance coverage tailored to meet your specific needs in the Finance - Insurance industry. Our team of experts is committed to providing high-quality insurance solutions that protect your assets, safeguard your business, and ensure peace of mind.
Personal Insurance
Protecting what matters most to you and your family is our top priority. Kemper Insurance offers a range of personal insurance options to cover your home, auto, valuable possessions, and more. Whether you need basic coverage or require additional protection, our personalized insurance plans provide the peace of mind you deserve.
Home Insurance
Your home is one of your biggest investments. Kemper Insurance offers comprehensive home insurance coverage that protects your property against damages from natural disasters, theft, and accidents. Our policies also include personal liability coverage to provide financial protection in case of accidents or injuries that occur on your property.
Auto Insurance
Driving without insurance is not only risky but also illegal. Kemper Insurance offers reliable auto insurance options that ensure you are protected on the road. From liability coverage to comprehensive and collision coverage, our policies provide financial protection against damages, medical expenses, and legal liabilities resulting from auto accidents.
Valuable Possessions Insurance
Your valuable possessions, such as jewelry, artwork, or collectibles, hold both sentimental and financial value. Kemper Insurance provides specialized coverage to safeguard your valuable possessions against theft, loss, or damage. Our customizable insurance plans offer peace of mind by providing the necessary protection for your unique assets.
Commercial Insurance
In today's competitive business landscape, having adequate insurance coverage is crucial to protect your business from unforeseen risks and liabilities. Kemper Insurance offers a wide range of commercial insurance options designed to address the unique needs of various industries.
Business Property Insurance
Protecting your business property is essential to ensure continuity and reduce financial risks. Kemper Insurance offers comprehensive business property insurance that covers your physical assets, including buildings, equipment, inventory, and more. Our policies provide financial protection against fire, theft, natural disasters, and other potential risks.
General Liability Insurance
Accidents and lawsuits can pose significant risks to your business's financial health. Kemper Insurance offers general liability insurance coverage that protects your business from third-party claims arising from bodily injury, property damage, or personal injury. Our policies provide the necessary financial resources to handle legal defense costs, settlements, or judgments.
Professional Liability Insurance
For professionals such as doctors, lawyers, or consultants, errors or omissions in their services can lead to legal disputes and financial strains. Kemper Insurance offers professional liability insurance, also known as errors and omissions insurance, which protects professionals from claims of negligence, malpractice, or inadequate work. Our policies provide coverage for legal defense costs and potential settlements.
Contact Us for Kemper Insurance
At SDG Insurance Agency, we understand the importance of having the right insurance coverage to protect what matters most to you. Contact our knowledgeable team today to discuss your insurance needs and discover how Kemper Insurance can provide comprehensive protection for your home, auto, business, and valuable possessions. Safeguard your future with Kemper Insurance and experience the peace of mind you deserve.