Motorcycle Insurance & More in IL | Rigo Valle - State Farm®
Feb 9, 2021
Auto Insurance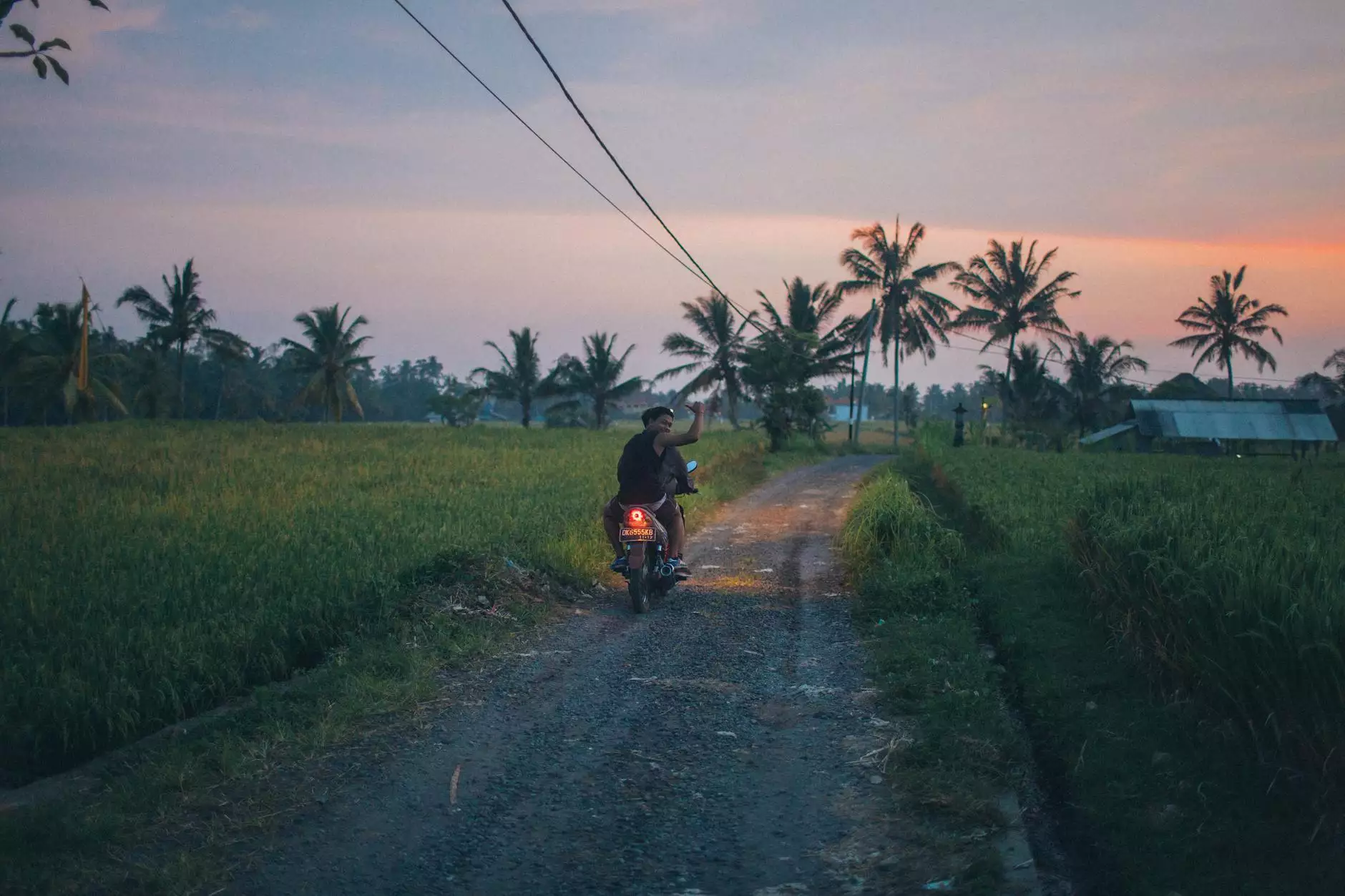 Comprehensive Motorcycle Insurance Coverage in IL
SDG Insurance Agency, a trusted name in the finance - insurance industry, offers comprehensive motorcycle insurance coverage in IL. As a motorcycle owner, protecting your valuable asset is of utmost importance. Our policies provide coverage for various risks and situations that you may encounter on the road.
Why Choose SDG Insurance Agency for Your Motorcycle Insurance?
When it comes to motorcycle insurance, SDG Insurance Agency stands out from the competition. Here's why:
Extensive Coverage Options: We offer a wide range of coverage options to suit your specific needs, providing peace of mind knowing that you're protected.
Competitive Rates: Our insurance policies are competitively priced, ensuring you get the best value for your money without compromising on quality coverage.
Personalized Service: At SDG Insurance Agency, we believe in providing personalized service to our clients. Our team of dedicated professionals will work closely with you to understand your requirements and recommend the most suitable coverage options.
Claims Assistance: In the event of an accident or claim, our experienced claims team will guide you through the process, ensuring a smooth and hassle-free experience.
The Importance of Motorcycle Insurance
Motorcycle insurance is not just a legal requirement in many states, including Illinois, but also a crucial financial protection for motorcycle owners. It safeguards you against unexpected expenses that may arise due to accidents, theft, or damages. With the right insurance policy, you can ride your motorcycle with confidence, knowing that you're protected.
Types of Motorcycle Insurance Coverage
SDG Insurance Agency offers a range of coverage options tailored to meet the needs of motorcycle owners in IL:
Bodily Injury Liability
This coverage provides financial protection in the event that you injure someone else in an accident for which you are at fault. It helps cover medical expenses, loss of income, and potential legal expenses.
Property Damage Liability
Property damage liability coverage protects you financially if you damage someone else's property, such as their vehicle or other structures, during an accident.
Collision Coverage
In the event of a collision with another vehicle or object, collision coverage helps pay for the damages to your motorcycle, minus the deductible.
Comprehensive Coverage
Comprehensive coverage protects against non-collision incidents such as theft, vandalism, fire, and weather-related damage. It provides peace of mind knowing that your motorcycle is covered in various scenarios.
Uninsured/Underinsured Motorist Coverage
Uninsured/underinsured motorist coverage offers protection in case you are involved in an accident with a driver who doesn't have insurance or whose insurance coverage is insufficient to cover your damages.
Medical Payments Coverage
Medical payments coverage helps pay for medical expenses for you and your passengers that result from an accident, regardless of who is at fault.
Additional Coverage Options
At SDG Insurance Agency, we understand that every motorcycle owner has unique needs. That's why we offer additional coverage options to enhance your insurance policy:
Custom Parts and Equipment Coverage: This coverage protects aftermarket parts and accessories added to your motorcycle.
Roadside Assistance: Roadside assistance coverage provides support for unexpected breakdowns, flat tires, or other emergencies while you're on the road.
Gap Coverage: Gap coverage bridges the gap between your motorcycle's actual value and the outstanding loan amount in the event of a total loss or theft.
Contact Rigo Valle - State Farm® for a Motorcycle Insurance Quote
Motorcycle insurance is essential for protecting you and your bike from unforeseen events. At SDG Insurance Agency, we are dedicated to providing the best insurance solutions for motorcycle owners in IL.
Don't wait until it's too late. Contact Rigo Valle - State Farm® today for a motorcycle insurance quote tailored to your needs. Our team of experts is here to assist you every step of the way.
Disclaimer: This article is for informational purposes only. Please consult with an insurance professional to discuss your specific coverage needs and options.