Patient Advocate - SDG Insurance Agency
Jul 10, 2020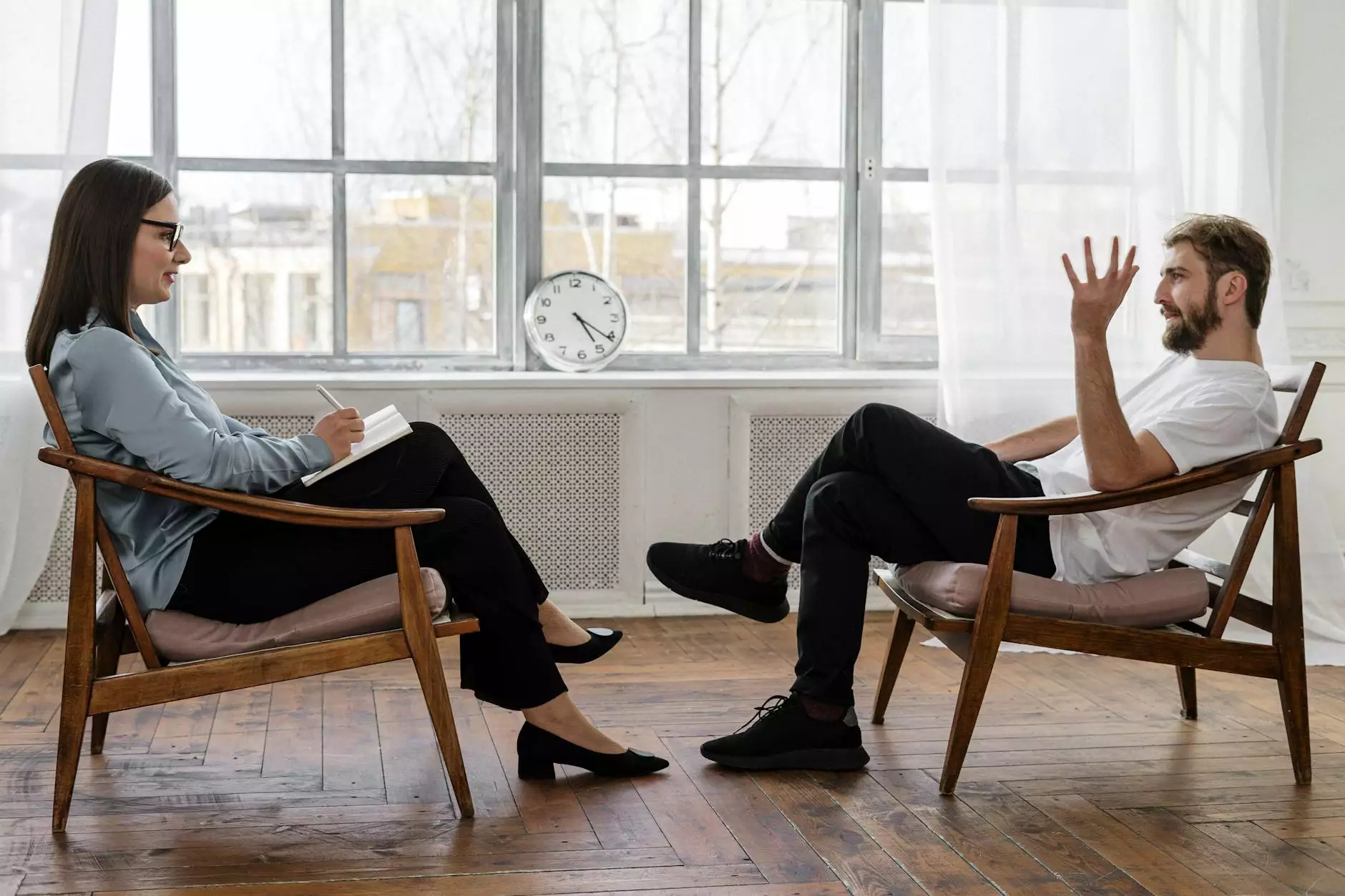 Introduction to Patient Advocate Services
At SDG Insurance Agency, we understand that navigating the complex landscape of healthcare and insurance can be challenging, especially when you or your loved ones are facing medical uncertainties. That's why we have partnered with LisaJamesConsulting to offer top-notch Patient Advocate services for individuals and families in need.
Why Choose SDG Insurance Agency?
Our comprehensive range of Patient Advocate services sets us apart from the competition. With years of experience in the finance and insurance industry, we have developed a deep understanding of the challenges individuals face while dealing with medical procedures, insurance claims, and healthcare expenses.
Commitment to High-Quality Care
SDG Insurance Agency is committed to providing the highest level of care and protection to our clients. We believe that everyone deserves access to quality healthcare, and our Patient Advocate services aim to ensure that you receive the best possible care when you need it most.
Expert Guidance and Support
Our team of dedicated Patient Advocates, led by Lisa James, is here to guide and support you through every step of the healthcare journey. Whether you require assistance with understanding complex insurance policies, negotiating medical bills, or coordinating optimal care, we have the expertise and experience to help you make informed decisions.
Our Comprehensive Services
Our Patient Advocate services cover a wide range of areas to ensure that your healthcare experience is as smooth and stress-free as possible:
1. Insurance Policy Evaluation
Understanding your insurance policy and its coverage can be overwhelming. Our experts will carefully evaluate your policy, explain the terms and conditions, and help you maximize your benefits. We can also assist you in finding the most suitable insurance options based on your specific needs.
2. Claims Assistance and Support
Navigating the insurance claims process can be time-consuming and frustrating. Our Patient Advocates will work closely with you to ensure that your claims are filed accurately and efficiently. We will also advocate on your behalf in case of claim denials or disputes, helping you receive the compensation you deserve.
3. Medical Bill Review and Negotiation
Hospital bills and medical expenses can quickly accumulate, leading to financial strain. Our team will meticulously review your medical bills, identify any errors or discrepancies, and negotiate with healthcare providers and insurers to reduce your overall costs. We aim to alleviate the burden of medical expenses and protect your financial well-being.
4. Care Coordination and Referrals
Coordinating healthcare services and finding the right specialists can be overwhelming, especially during challenging times. Our Patient Advocates will leverage their extensive network to connect you with top-quality healthcare providers, schedule appointments, and coordinate your care to ensure seamless transitions throughout your healthcare journey.
5. Policy Updates and Renewals
Staying up-to-date with insurance policy changes and deadlines can be daunting. Our team will proactively monitor your policies, provide timely updates, and assist with policy renewals to ensure that you maintain optimal coverage that meets your evolving needs.
Experience the SDG Insurance Agency Difference
With our Patient Advocate services, you can have peace of mind knowing that an experienced team is by your side, advocating for your best interests and ensuring you receive the care and protection you deserve. Trust SDG Insurance Agency and LisaJamesConsulting to be your partners in navigating the complex world of healthcare and insurance.
Contact Us Today
Don't navigate the complexities of healthcare and insurance on your own. Contact SDG Insurance Agency today to learn more about our comprehensive Patient Advocate services and how we can assist you in securing the best care and financial protection for yourself and your loved ones.
Disclaimer: The information provided on this page is for general informational purposes only and should not be considered as legal, financial, or medical advice. Please consult with professionals in the respective fields for personalized advice and guidance.