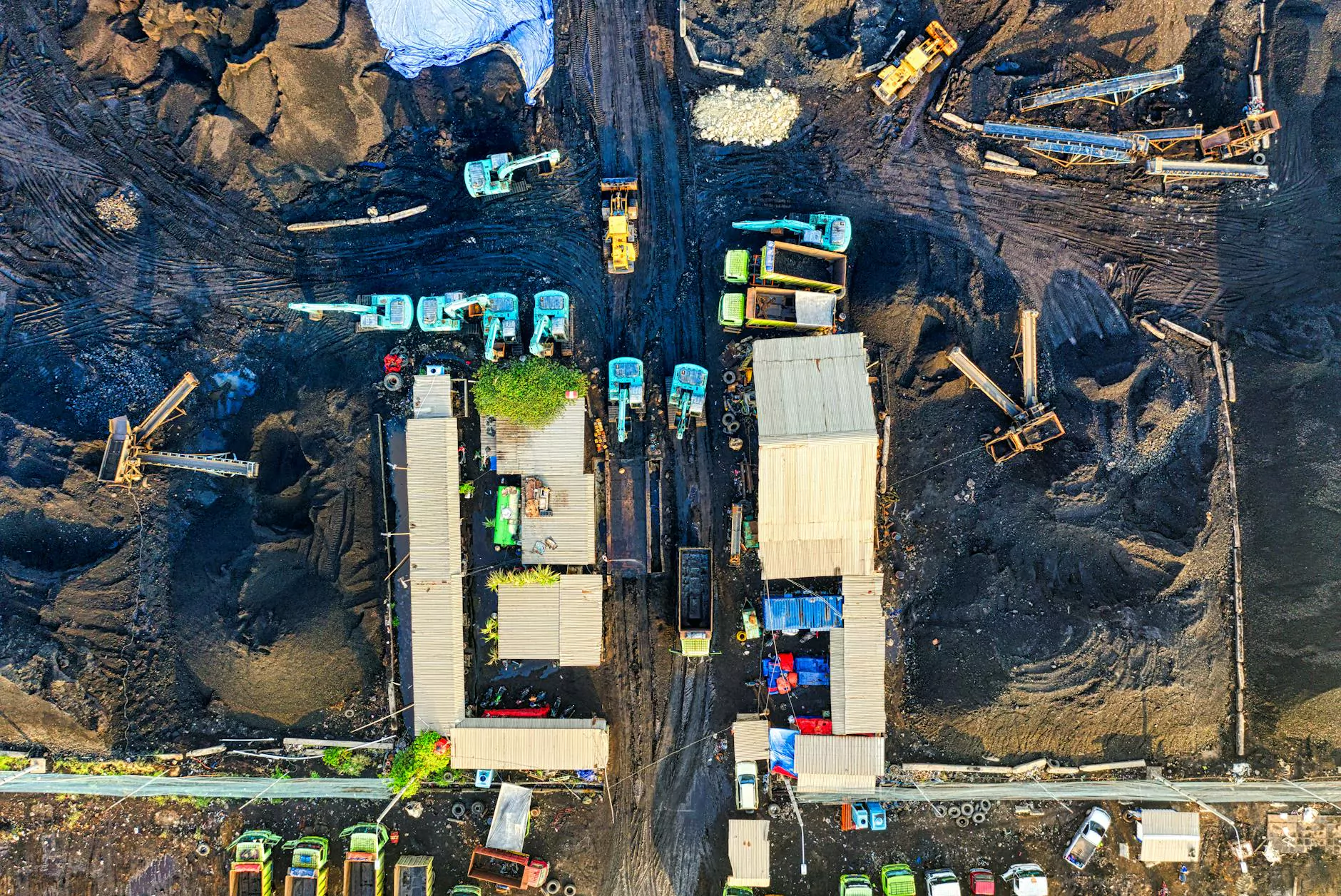 Understanding the Insurance Risks
As the transportation industry continues to grow, it is important for commercial trucking companies to be aware of the potential insurance risks they face. At SDG Insurance Agency, we specialize in providing comprehensive insurance solutions specifically designed to mitigate these risks and protect your business.
1. Liability Insurance
One of the primary insurance risks faced by commercial trucking companies is liability. Accidents involving large trucks can often result in significant property damage, injuries, or even fatalities. Liability insurance is crucial in protecting your business from potential lawsuits and ensuring that you are financially covered in case of any accidents caused by your trucks.
Our team at SDG Insurance Agency understands the unique risks associated with the transportation industry and works closely with you to determine the optimal liability insurance coverage for your specific needs. We provide comprehensive policies that include bodily injury liability, property damage liability, and even environmental liability coverage, ensuring that you are adequately protected.
2. Cargo Insurance
Commercial trucking companies are responsible for transporting valuable cargo from one place to another. Whether you transport goods locally or across the country, there is always a risk of damage or theft. Cargo insurance is essential in safeguarding your business from financial losses in such situations.
At SDG Insurance Agency, we offer tailored cargo insurance policies that cover your merchandise against various risks, including theft, damage from accidents, and natural disasters. With our extensive network of insurance providers, we ensure that you receive competitive rates and comprehensive coverage for your cargo.
3. Workers' Compensation Insurance
Running a commercial trucking company involves managing a team of drivers and other employees who are exposed to occupational hazards on a daily basis. Workers' compensation insurance is vital in protecting your employees and your business from potential liabilities in the event of a work-related injury or illness.
Our experienced agents at SDG Insurance Agency can guide you through the process of selecting the most suitable workers' compensation insurance policy for your specific needs. We understand the unique risks faced by trucking industry workers and ensure that your coverage adequately addresses their safety and well-being.
4. Equipment Insurance
Commercial trucks are high-value assets that require adequate insurance coverage to protect against damage, theft, or loss. Equipment insurance for your fleet is crucial in ensuring that your business is financially secure in case of unexpected events.
SDG Insurance Agency offers comprehensive equipment insurance policies tailored to the specific needs of commercial trucking companies. Our coverage includes protection against collision, fire, theft, vandalism, and other common risks associated with owning and operating a fleet of trucks.
Why Choose SDG Insurance Agency?
When it comes to insuring your commercial trucking business, SDG Insurance Agency stands out from the competition. Here's why:
1. Industry Expertise
With years of experience in the finance and insurance industry, SDG Insurance Agency understands the unique risks faced by commercial trucking companies. Our specialized knowledge allows us to tailor insurance solutions specific to your business needs, giving you peace of mind knowing that you are adequately protected.
2. Customized Coverage
We recognize that every commercial trucking company is different and has unique insurance requirements. Our team works closely with you to understand your specific needs and create customized insurance policies that address your risks comprehensively, ensuring that you only pay for the coverage you truly need.
3. Extensive Network
As an established player in the finance and insurance sector, SDG Insurance Agency has built strong relationships with a vast network of insurance providers. This enables us to offer competitive rates and access to a wide range of insurance options, ensuring that you receive the best coverage at the most favorable terms.
4. Personalized Service
At SDG Insurance Agency, we pride ourselves on delivering personalized service to our clients. Our dedicated agents are committed to building long-term relationships based on trust and reliability. We are always available to answer your questions, provide assistance, and guide you through the insurance process, making sure you understand your coverage completely.
Contact SDG Insurance Agency Today
Don't let insurance risks in commercial trucking jeopardize the success of your business. Contact SDG Insurance Agency today to discuss your insurance needs and receive a personalized insurance solution that keeps your business protected. Our experienced agents are ready to assist you in making informed decisions and securing comprehensive coverage for your commercial trucking company.