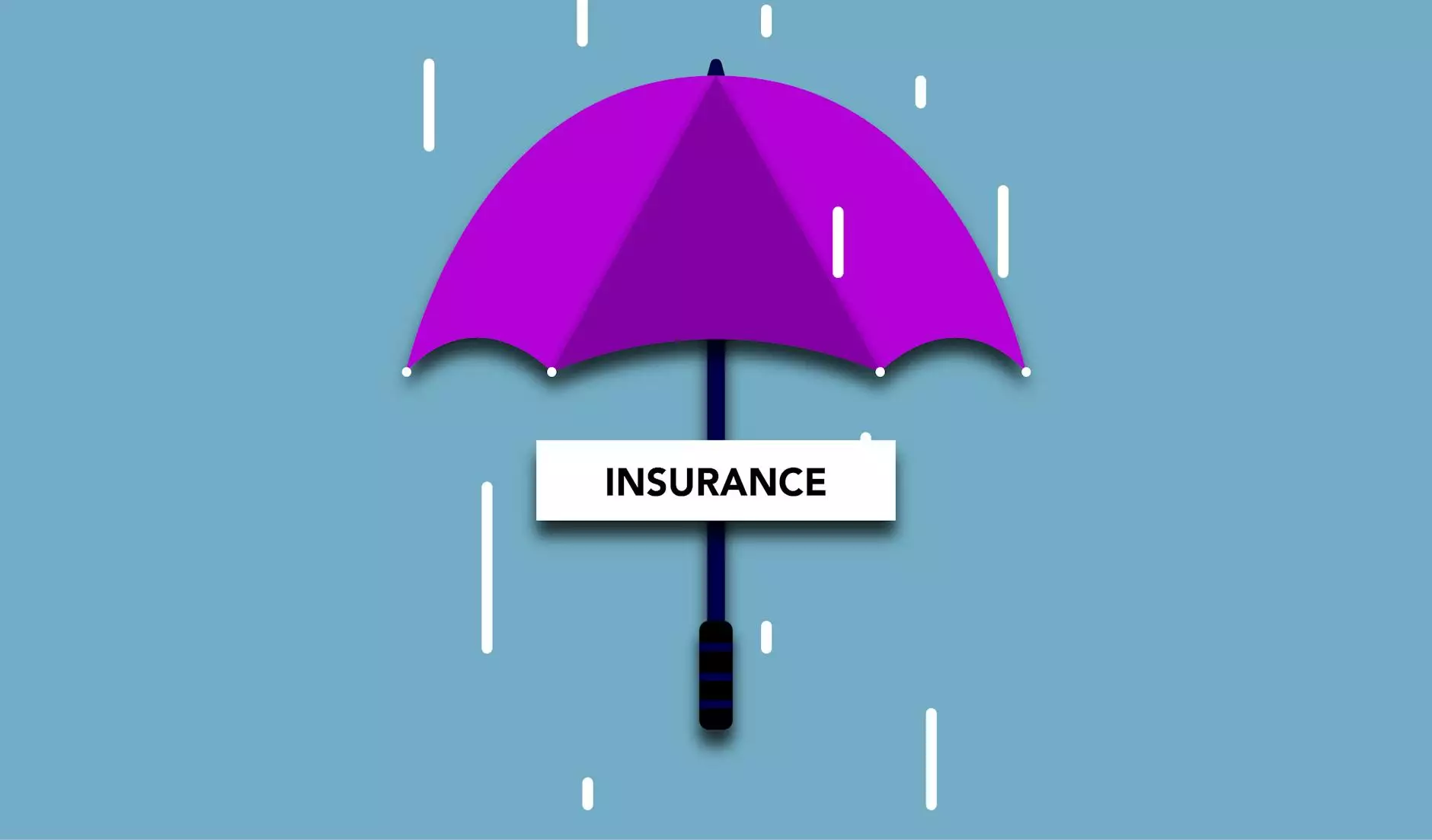 High-Quality Coverage for Your Business
At SDG Insurance Agency, we understand the importance of protecting your business from unexpected liabilities. Our comprehensive commercial umbrella insurance provides an extra layer of coverage to ensure that you are adequately protected.
What is Commercial Umbrella Insurance?
Commercial umbrella insurance is a type of liability insurance that extends the coverage of your existing general liability, commercial auto liability, and employer's liability policies. It provides additional protection beyond the limits of those policies, filling the gaps and protecting your business from severe financial losses.
Why Do You Need Commercial Umbrella Insurance?
Running a business involves inherent risks, and sometimes unexpected events can have devastating financial consequences. If your business faces a lawsuit or a large claim that exceeds your primary policy's limits, having commercial umbrella insurance can make a huge difference in safeguarding your assets and ensuring the continuity of your operations.
Key Benefits of Our Commercial Umbrella Insurance
1. Enhanced Liability Protection
With our commercial umbrella insurance, you can significantly increase your liability coverage limit, offering an extra layer of financial protection against costly lawsuits, legal expenses, medical expenses, and property damage claims.
2. Coverage Extension
Our commercial umbrella insurance extends coverage to various types of liability risks, including but not limited to general liability, employer's liability, commercial auto liability, and product liability. This ensures comprehensive protection for your business.
3. Defense Costs Coverage
In addition to covering your liability claims, our commercial umbrella insurance also includes defense costs coverage, which helps to pay for legal defense expenses even if the claim against your business is groundless.
4. Peace of Mind
By having commercial umbrella insurance, you can have peace of mind knowing that your business is well-protected against unforeseen circumstances. It allows you to focus on running and growing your business without constant worry about potential financial setbacks.
Who Needs Commercial Umbrella Insurance?
Commercial umbrella insurance is beneficial for businesses of all sizes and across various industries. Particularly, businesses that face higher liability risks or deal with the public, clients, or third-party vendors should seriously consider obtaining commercial umbrella insurance.
Why Choose SDG Insurance Agency?
When it comes to choosing the right insurance agency for your commercial umbrella coverage, SDG Insurance Agency stands out as a leading provider in the Finance - Insurance category. Here's why:
Experience: With over X years of industry experience, we have the expertise to understand your unique insurance needs and recommend the most suitable coverage options.
Customized Solutions: We take the time to assess your business's risks and tailor our commercial umbrella insurance solutions to meet your specific requirements.
Strong Partnerships: We have strong partnerships with top-rated insurance carriers, allowing us to offer competitive rates and comprehensive coverage options.
Exceptional Customer Service: Our dedicated team of insurance professionals is committed to providing you with personalized and responsive service. We are here to answer your questions and guide you through the insurance process.
Claims Support: In the event of a claim, we are by your side, advocating on your behalf and ensuring a smooth claims process.
Contact Us for Comprehensive Commercial Umbrella Insurance
Protect your business from unforeseen liabilities with our comprehensive commercial umbrella insurance. Contact SDG Insurance Agency today to discuss your coverage needs and get a customized insurance solution that fits your business requirements.
Remember, having the right insurance coverage is crucial to the success and longevity of your business. Don't wait until it's too late. Take proactive steps to protect your business now with commercial umbrella insurance from SDG Insurance Agency.