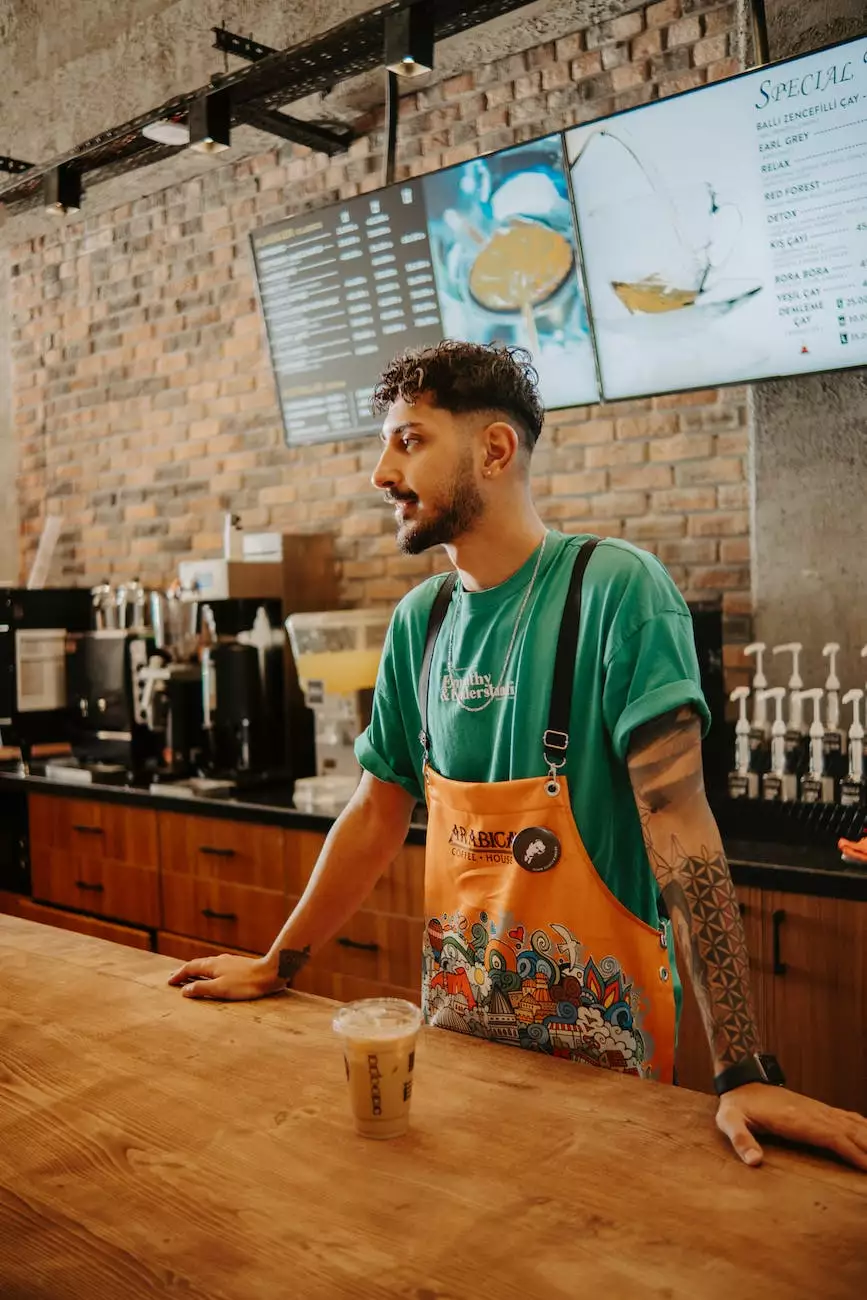 Protect Your Restaurant with Tailored Insurance Solutions
Running a successful restaurant business requires careful planning and risk management. As a leading insurance agency in the finance - insurance industry, SDG Insurance Agency understands the unique challenges faced by restaurant owners. We offer comprehensive insurance coverage to protect your restaurant from unforeseen risks and provide you with peace of mind.
Understanding the Insurance Needs of Your Restaurant
When it comes to insuring your restaurant, it's crucial to consider the specific needs and risks associated with your business. At SDG Insurance Agency, we work closely with restaurant owners to assess their requirements and create tailored insurance solutions that address their individual needs.
1. Property Insurance
Restaurants are susceptible to various property-related risks, including fire, theft, vandalism, and natural disasters. Our property insurance coverage helps safeguard your restaurant building, equipment, furniture, and other assets. This ensures that even in the event of an unfortunate incident, your investments remain protected, and you can quickly resume operations.
2. Liability Insurance
Liability claims in the restaurant industry can arise from slip and fall accidents, foodborne illnesses, or allegations of negligence. Our liability insurance provides coverage for bodily injury, property damage, and legal expenses, protecting your restaurant's reputation and financial stability.
3. Workers' Compensation Insurance
Restaurants often have a bustling environment with employees working in close proximity to potential hazards. Workers' compensation insurance is essential to protect your staff in case of work-related injuries. It covers medical expenses, lost wages, and rehabilitation costs, ensuring that your employees receive the necessary support while safeguarding your business from potential lawsuits.
4. Business Interruption Insurance
Unforeseen events, such as a fire or natural disaster, can disrupt your restaurant's operations, leading to revenue loss. Business interruption insurance helps compensate for the income loss during the restoration period, covering expenses such as rent, payroll, and utility bills. This coverage provides the financial stability needed to overcome unexpected challenges.
5. Liquor Liability Insurance
If your restaurant serves alcoholic beverages, liquor liability insurance is vital to protect your business from potential damages caused by intoxicated patrons. This coverage can help you handle claims arising from accidents or injuries caused by individuals who consumed alcohol at your establishment. Protect your restaurant's reputation and financial well-being with this essential coverage.
Why Choose SDG Insurance Agency?
SDG Insurance Agency has been a trusted name in the finance - insurance industry for over a decade. Our expertise in serving the unique needs of restaurant businesses sets us apart from the competition. Here's why you should choose us to find the right insurance coverage for your restaurant:
Industry Knowledge: Our team of insurance experts specializes in the restaurant industry and understands its inherent risks, allowing us to provide tailored solutions that address your specific concerns.
Comprehensive Coverage: We offer a wide range of insurance products to protect your restaurant from property damage, liability claims, employee injuries, business interruptions, and more. Our comprehensive coverage ensures that every aspect of your business is safeguarded.
Personalized Service: At SDG Insurance Agency, we believe in personalized service and building relationships with our clients. We take the time to understand your unique needs and provide customized insurance solutions that align with your goals.
Strong Insurance Partnerships: We have strong relationships with top-rated insurance carriers in the industry. This allows us to negotiate competitive rates and provide you with the best coverage options available.
Claims Support: In the unfortunate event of a claim, our dedicated claims team works tirelessly on your behalf. We guide you through the claims process, ensuring a smooth and efficient resolution so that you can focus on running your restaurant.
Contact SDG Insurance Agency for Tailored Insurance Solutions
Protect your restaurant business with the right insurance coverage. Contact SDG Insurance Agency today for a comprehensive insurance review and tailored solutions that meet your needs. Our experienced team is here to guide you through the process and ensure your peace of mind. Don't leave the success of your restaurant to chance - choose SDG Insurance Agency as your trusted insurance partner.