How Bars Can Reduce Food Spoilage
Aug 2, 2018
Blog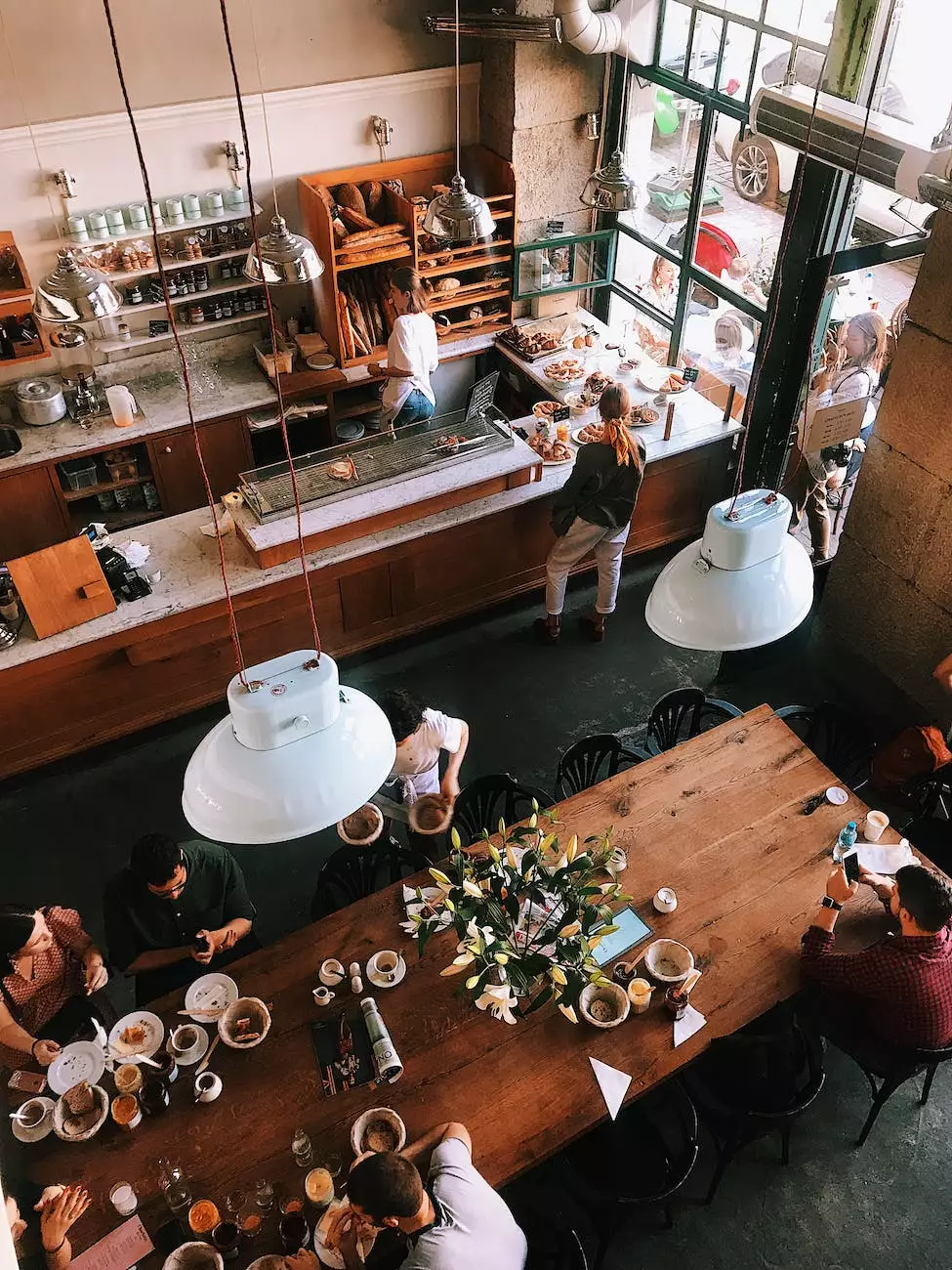 Welcome to SDG Insurance Agency's comprehensive guide on how bars can effectively minimize food spoilage. As experts in the finance and insurance industry, we understand the unique challenges faced by bar owners when it comes to maintaining the quality and freshness of their ingredients. In this article, we'll delve into actionable strategies that can help you prevent food spoilage, minimize waste, and protect your business financially.
Understanding the Impact of Food Spoilage
Food spoilage is a major concern for bars as it not only affects the quality and taste of your offerings but also leads to significant financial losses. When ingredients spoil, you are forced to discard them, resulting in wasted resources and increased costs. Moreover, the reputation of your establishment can be at stake if customers are served spoiled food or beverages. By implementing effective measures, you can prevent food spoilage, maintain the freshness of your ingredients, and deliver exceptional experiences to your patrons.
Proper Storage and Inventory Management
One of the key factors in reducing food spoilage is proper storage and inventory management. Ensure that your bar has designated storage areas for different types of ingredients, such as dry goods, perishables, and beverages. Implement a first-in, first-out (FIFO) approach to prevent ingredients from sitting unused for too long, reducing the chances of spoilage.
Investing in high-quality refrigeration equipment is crucial to maintaining the freshness of perishable items. Regularly check and calibrate temperature settings, ensuring they fall within the safe ranges for different products. Properly train your staff on appropriate storage procedures, emphasizing the importance of proper labeling and rotation of ingredients. This will help minimize food spoilage and increase overall efficiency in your bar's operations.
Effective Food Handling Practices
Implementing effective food handling practices is essential to prevent contamination and spoilage. Train your staff on proper hygiene standards, including handwashing, sanitizing surfaces, and using gloves when handling food. Regularly inspect and maintain the cleanliness of food preparation areas to prevent the growth of bacteria and mold.
Implement a comprehensive system for tracking expiration dates and best-by dates of all ingredients. This will allow you to proactively use or dispose of items nearing their expiration, reducing the chances of spoilage. Additionally, regularly check for signs of spoilage, such as discoloration, off smells, or unusual textures, and remove any affected items immediately to prevent cross-contamination.
Collaboration with Suppliers
Building strong relationships with your suppliers can greatly contribute to minimizing food spoilage. Communicate your specific requirements for ingredient quality, packaging, and delivery schedules. Ensure that suppliers have robust quality control processes in place and prioritize transparency in their supply chain.
Regularly review the performance of your suppliers to ensure that they consistently meet your standards. Promptly address any issues related to ingredient quality or delivery delays. Collaboration with reliable suppliers who share your commitment to freshness and quality can drastically reduce the risk of receiving spoiled ingredients.
Implementing a Food Spoilage Insurance Policy
While implementing preventive measures is crucial, it's essential to be prepared for unforeseen circumstances. Food spoilage insurance offers an added layer of protection for your business. At SDG Insurance Agency, we specialize in providing tailored insurance solutions for bars and restaurants. Our comprehensive food spoilage insurance policies can cover the financial losses incurred due to spoilage, helping you navigate unexpected challenges.
By partnering with SDG Insurance Agency, you can gain peace of mind knowing that your business is protected financially against the potential impact of food spoilage. Our experienced team will work closely with you to understand your unique needs and recommend the most suitable coverage options.
Conclusion
Minimizing food spoilage is vital for bars aiming to provide exceptional experiences while ensuring financial stability. By adopting proper storage and inventory management practices, implementing effective food handling procedures, collaborating closely with suppliers, and considering food spoilage insurance, you can reduce the risk of spoilage and protect your business.
SDG Insurance Agency is here to support your bar's insurance needs. Contact us today to learn more about our specialized solutions and how we can help your business thrive.