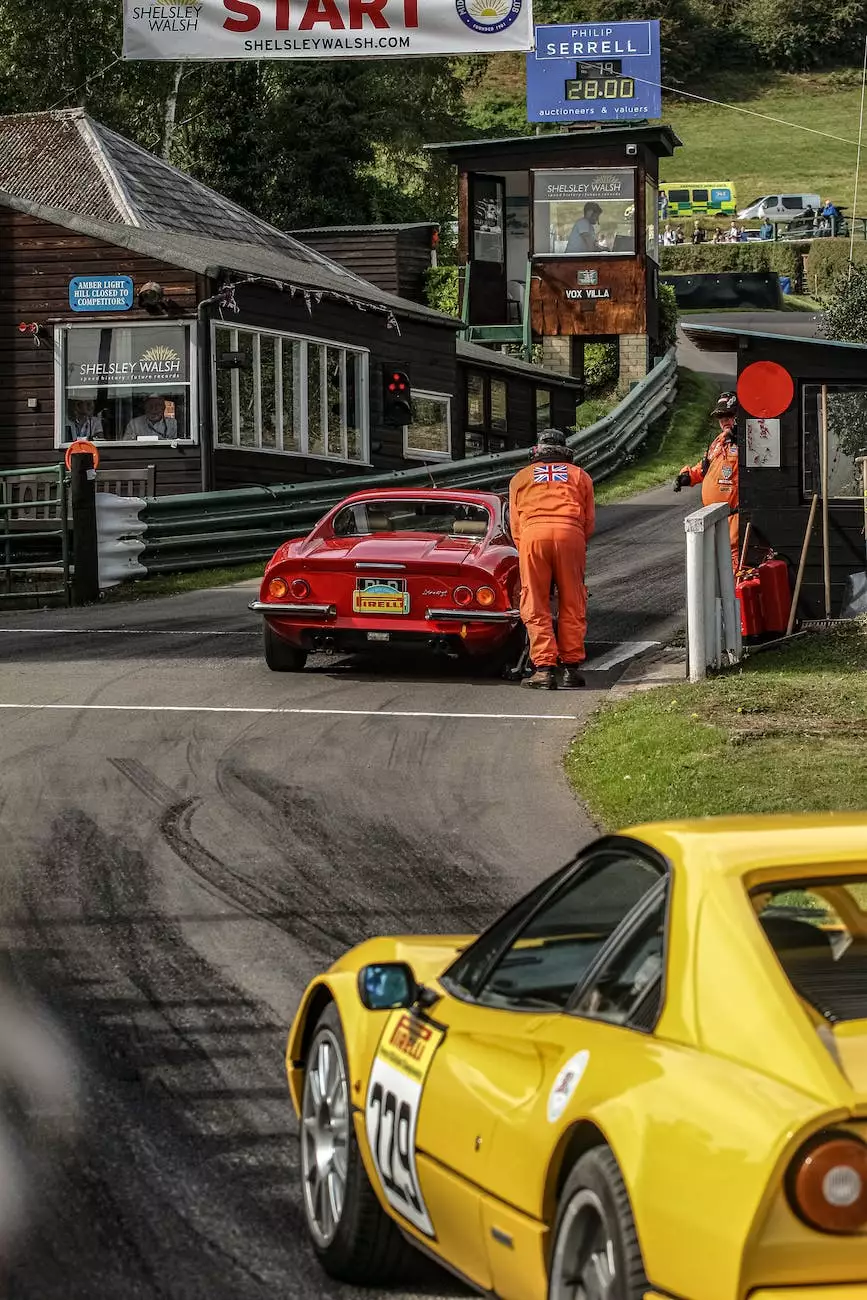 Introduction
Welcome to SDG Insurance Agency's comprehensive guide on what to do when your car won't start. We understand the frustration and inconvenience of being stranded with a non-starting vehicle. In this guide, we will provide you with detailed steps to diagnose and potentially resolve the issue, ensuring you are back on the road as quickly as possible.
1. Check the Battery
One common cause of a car not starting is a dead or weak battery. Begin by checking if your lights, radio, or horn are working. If they are not, it is likely that your battery needs attention.
First, visually inspect the battery for any signs of corrosion, such as buildup around the terminals. Corrosion can disrupt the electrical connection and prevent your car from starting.
If the battery is clean, try jump-starting your car using jumper cables and another working vehicle. This will provide a temporary boost to your battery and allow you to start the car. However, it is important to address the underlying battery issue to prevent future occurrences.
2. Check the Fuel Level
It may seem obvious, but ensure your car has an adequate amount of fuel. Running out of gas is a common reason for a car not starting.
If you have recently filled up your tank, it is possible that the fuel gauge or fuel pump is malfunctioning. In such cases, consider seeking professional assistance from a mechanic or contacting SDG Insurance Agency for recommendations in your area.
3. Inspect the Ignition System
The ignition system of your car is responsible for starting the engine. If there is an issue with the ignition system, your car may not start at all.
Begin by checking if the key turns smoothly in the ignition switch. A key that gets stuck or has difficulty turning can indicate a problem with the ignition cylinder or the key itself.
If the key turns without any issues, the problem may lie within the ignition coil or spark plugs. These components can wear out over time, leading to starting issues. A professional mechanic can help diagnose and repair any problems with the ignition system.
4. Consider the Starter Motor
The starter motor is responsible for initiating the engine's operation. If the starter motor fails, your car won't start.
Listen for a clicking sound when turning the ignition key. If you hear a rapid clicking noise, it usually indicates a weak or faulty starter motor. In this case, it is recommended to have the starter motor inspected and replaced if necessary.
5. Check the Electrical Connections
Faulty or loose electrical connections can prevent your car from starting. It's crucial to inspect the battery terminals and ensure they are securely attached. Additionally, check for any loose or damaged wires in the ignition system.
6. Seek Professional Assistance
If you have gone through the above steps and your car still won't start, it is advisable to seek professional assistance. SDG Insurance Agency can provide you with recommendations for reputable mechanics in your area.
Remember to prioritize your safety and the safety of others. If you are stranded in a dangerous location or suspect a major mechanical issue, consider contacting a towing service for immediate assistance.
Conclusion
In conclusion, experiencing a non-starting car can be frustrating, but by following the steps outlined in this guide, you can diagnose and potentially resolve the issue. However, if you encounter persistent problems or are unable to identify the cause, it is always best to consult a professional.
SDG Insurance Agency is here to help you navigate through automotive issues, providing guidance in the finance and insurance industry. Contact us for assistance or more information on keeping your car running smoothly.