Register for an Account - SDG Insurance Agency
Jun 8, 2021
Insurance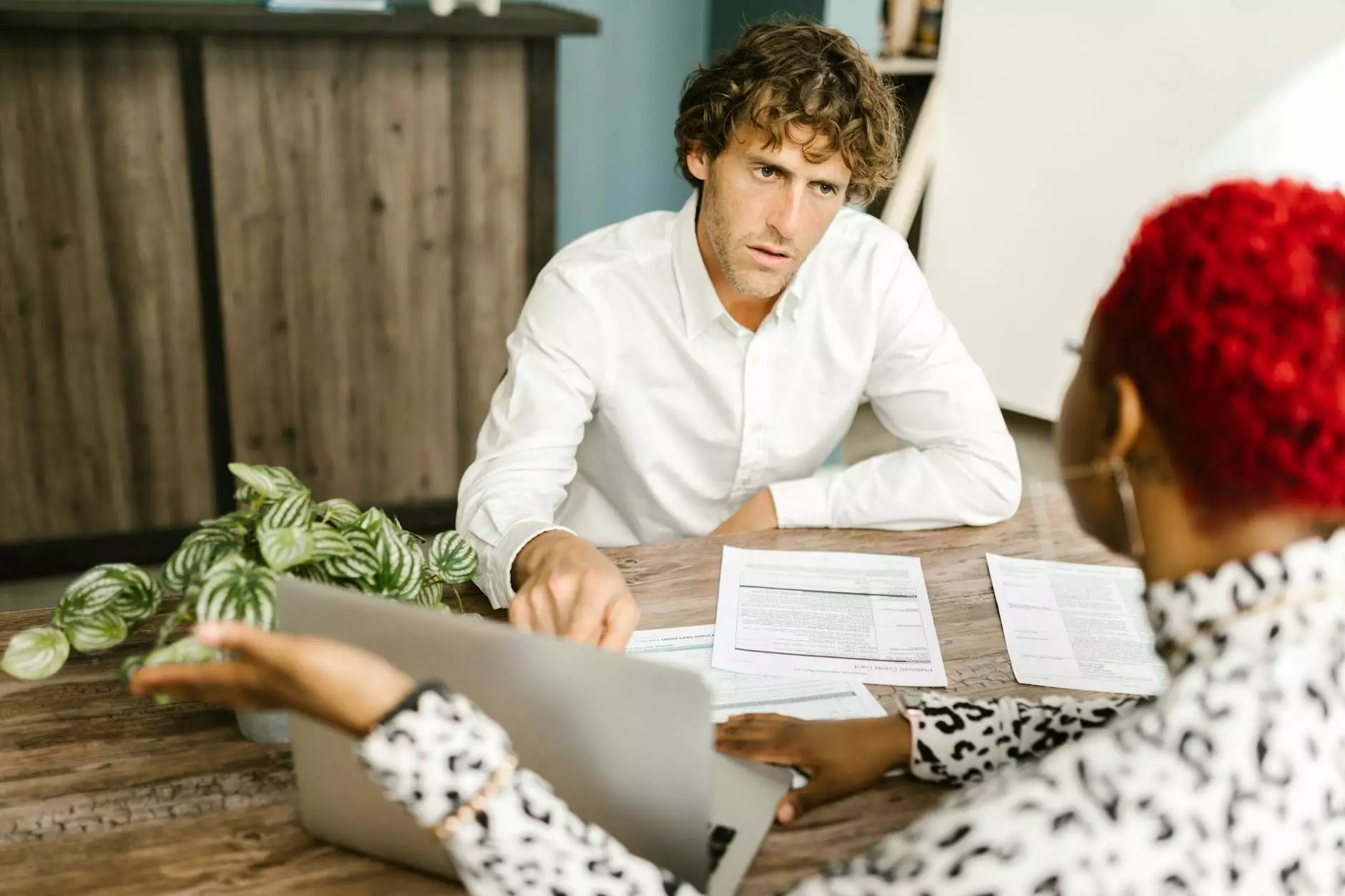 About SDG Insurance Agency
Welcome to SDG Insurance Agency, the premier provider of insurance solutions in the finance industry. With over a decade of experience, we have established ourselves as a trusted name in the market. Our dedicated team of professionals is committed to ensuring that you receive the best insurance coverage tailored to your specific needs.
Why Register for an Account
By registering for an account with SDG Insurance Agency, you gain numerous benefits that ensure a seamless and convenient insurance experience. Our user-friendly platform allows you to access and manage your insurance policies, submit claims, make payments, and request policy updates anytime, anywhere.
Convenience and Accessibility
With our online account registration, you can say goodbye to the hassle of manual paperwork and long waiting times. Our intuitive interface provides a streamlined process for handling all your insurance-related tasks, giving you the freedom to focus on what matters most.
Comprehensive Insurance Services
SDG Insurance Agency offers a comprehensive range of insurance services to meet your specific needs. Whether you require personal insurance, such as auto, home, or health insurance, or business insurance, including liability or property coverage, we have you covered. Our team of experts will guide you through the process, ensuring you select the right coverage for your unique circumstances.
Competitive Rates and Discounts
As a registered member, you gain access to our competitive insurance rates and exclusive discounts. We strive to provide affordable solutions without compromising on the quality of coverage. By registering for an account, you unlock these savings and can protect yourself and your assets without breaking the bank.
Expert Advice and Support
At SDG Insurance Agency, we pride ourselves on delivering exceptional customer service. Our team of insurance experts is available to provide personalized advice and support throughout your insurance journey. Whether you have questions about policy details, need assistance with a claim, or require guidance on selecting the right coverage, we are here for you.
How to Register
Registering for an account with SDG Insurance Agency is quick and straightforward. Simply follow these steps:
Visit our registration page at http://sdgins.com/register.
Click on the "Register" button.
Fill out the required information, including your name, contact details, and desired login credentials.
Review and accept our terms and conditions.
Click the "Submit" button to complete your registration.
Once your registration is complete, you will receive a confirmation email with further instructions. You can then log in to your account and begin taking advantage of the range of features and services available.
Protect Yourself with SDG Insurance Agency
Don't leave your financial well-being to chance. Register for an account with SDG Insurance Agency today and gain access to our industry-leading insurance solutions. Our commitment to excellence, competitive rates, and exceptional customer service sets us apart as a trusted insurance provider in the finance industry.
Take the first step towards securing your future by registering for an account with SDG Insurance Agency now. We look forward to serving you and providing the insurance coverage you deserve.