What Does Fiduciary Liability Insurance Cover?
Feb 17, 2023
Insurance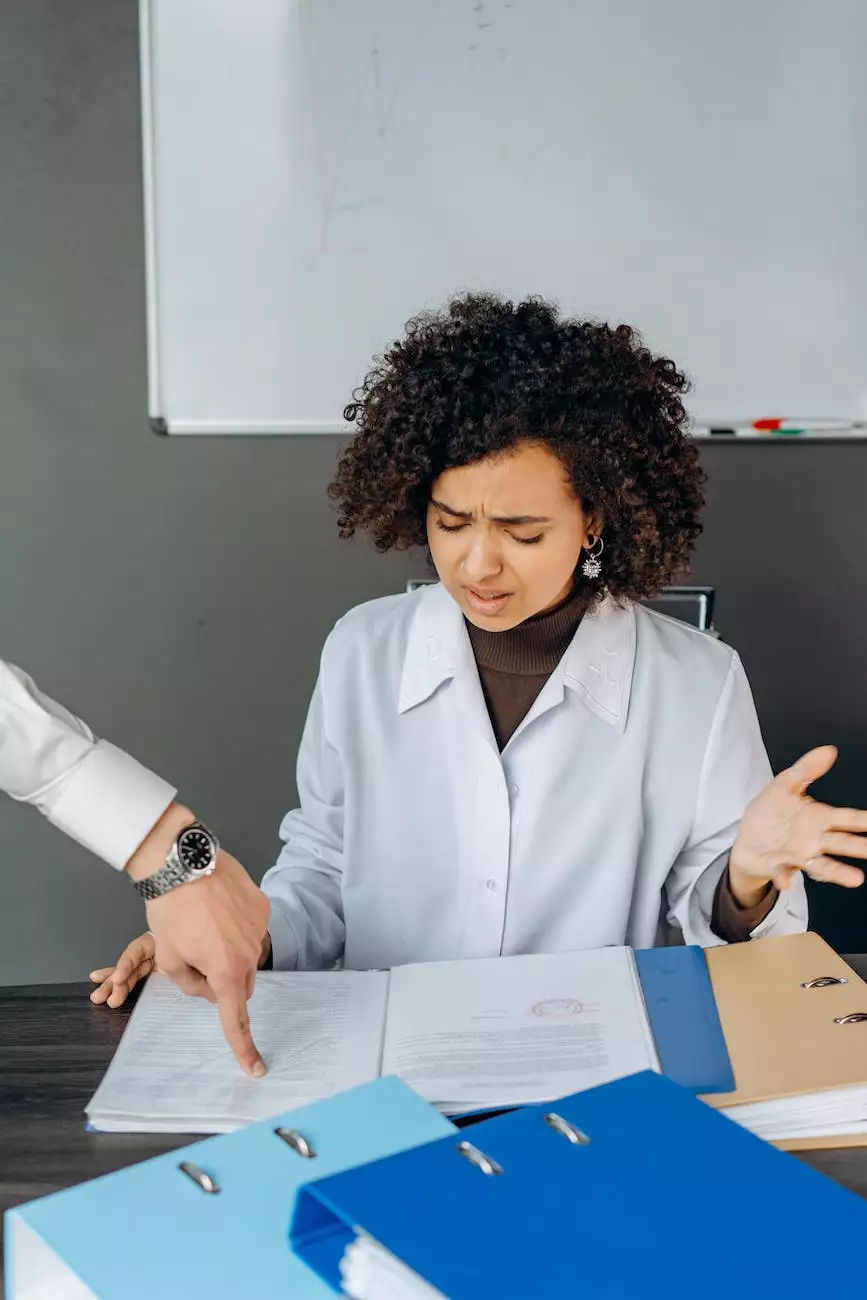 Understanding Fiduciary Liability Insurance
When it comes to managing employee benefit plans, it is crucial for businesses to understand the importance of fiduciary responsibility. Fiduciaries are individuals or entities who manage plan assets and make investment decisions on behalf of the plan participants. Although fiduciaries act in the best interest of the participants, they can be held personally liable if they violate their duties. This is where fiduciary liability insurance comes into play.
The Role of Fiduciary Liability Insurance
Fiduciary liability insurance is specifically designed to protect fiduciaries from legal and financial risks associated with their responsibilities. It offers coverage for errors, omissions, breaches of duty, and other acts or omissions that may result in losses for the employee benefit plans and its participants. SDG Insurance Agency, a leading provider of fiduciary liability insurance in the finance and insurance industry, offers comprehensive coverage that safeguards your finances and assets.
What Does Fiduciary Liability Insurance Cover?
Fiduciary liability insurance covers a wide range of risks and provides protection in various scenarios. Here are some key areas that are typically covered by fiduciary liability insurance policies:
1. Breach of Fiduciary Duty
Fiduciary liability insurance provides coverage in cases where a fiduciary is accused of breaching their duty, such as failing to act in the best interest of the plan participants, making imprudent investment decisions, or engaging in prohibited transactions. This coverage helps protect fiduciaries from the financial consequences that may arise from such claims or lawsuits.
2. Legal Defense Costs
In the event of a lawsuit or legal action, fiduciary liability insurance covers the legal defense costs, including attorney fees, court expenses, settlement costs, and judgments. This coverage is crucial as legal proceedings can be lengthy and costly, and it ensures that fiduciaries have the necessary financial support to defend themselves effectively.
3. Employee Benefit Plan Errors
Fiduciary liability insurance also provides coverage for errors and omissions related to the administration of employee benefit plans. This includes mistakes in calculating benefits, mishandling of participant contributions, improper processing of claims, and other similar errors. Having this coverage ensures that fiduciaries are protected against financial losses resulting from plan administration errors.
4. ERISA Violations
The Employee Retirement Income Security Act (ERISA) sets guidelines and regulations for employee benefit plans. Fiduciary liability insurance offers coverage in cases where fiduciaries are accused of violating ERISA regulations, such as failing to provide adequate disclosures, improperly managing plan assets, or not following the necessary reporting requirements. This coverage helps mitigate the financial risks associated with ERISA violations.
5. Settlements and Judgments
Fiduciary liability insurance policies typically include coverage for settlements and judgments resulting from lawsuits or legal actions against fiduciaries. It ensures that fiduciaries are protected financially when they are found liable for losses suffered by the employee benefit plans or their participants.
Choose SDG Insurance Agency for Comprehensive Fiduciary Liability Insurance Coverage
When it comes to protecting your finances and assets as a fiduciary, it is crucial to have comprehensive fiduciary liability insurance coverage. SDG Insurance Agency, a trusted name in the finance and insurance industry, offers tailored solutions to meet your specific needs. Our team of experts will work closely with you to understand your unique requirements and provide you with the best coverage options available.
With SDG Insurance Agency, you can have peace of mind knowing that you are protected against the risks and potential financial hardships associated with fiduciary responsibilities. Don't leave your future to chance — contact us today to learn more about our fiduciary liability insurance solutions and secure your financial well-being.