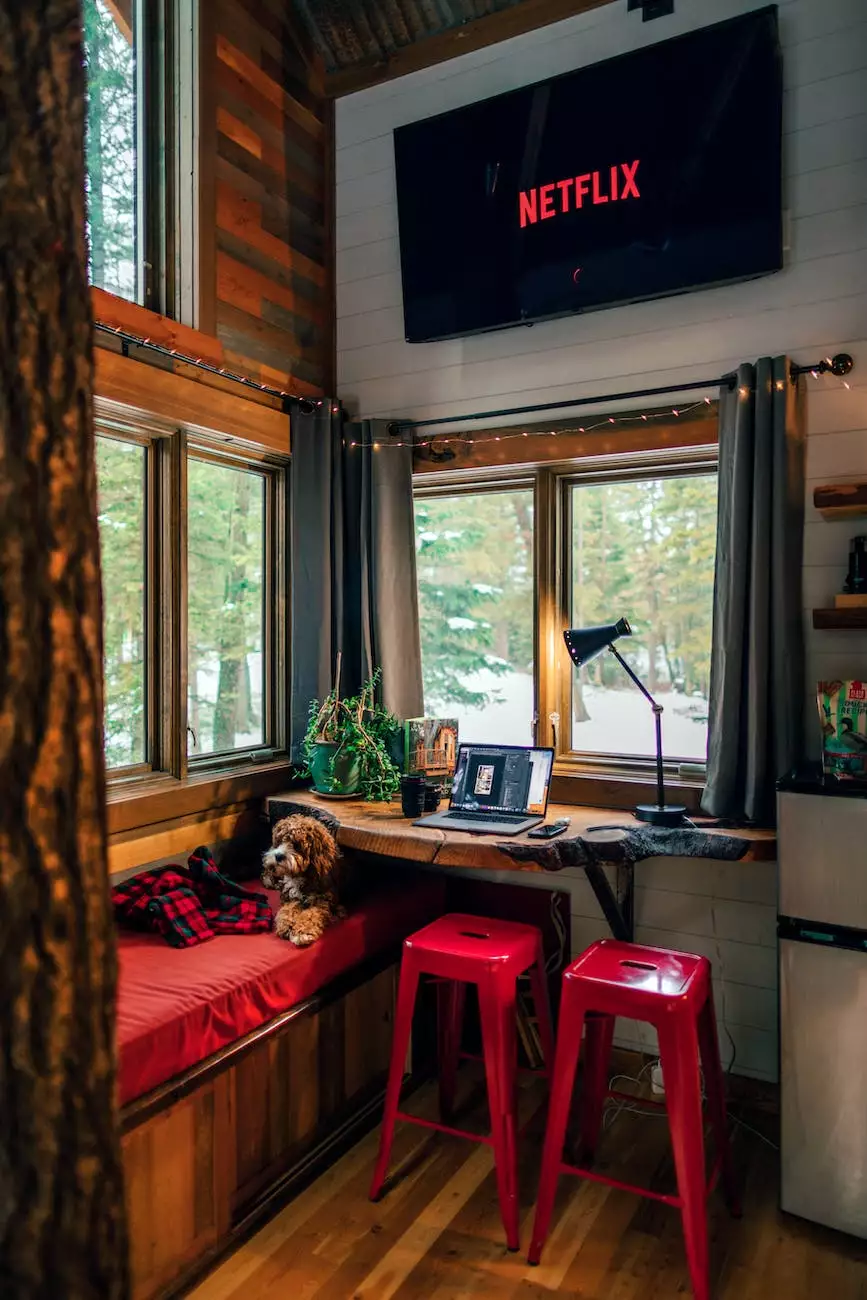 Understanding the Importance of Landlord Insurance for Your AirBnB House
As an AirBnB host, you open your home to guests from all around the world, aiming to provide them with a unique and memorable experience. However, it's crucial to consider the potential risks and liabilities that come with renting out your property. That's where landlord insurance enters the picture.
The Benefits of Landlord Insurance
Landlord insurance is specifically designed to protect property owners who rent out their homes, apartments, or condos. While standard homeowners' insurance policies may not fully cover rental properties, landlord insurance provides a comprehensive range of coverage options to ensure that you are protected from potential financial losses.
1. Property Damage
Accidents happen, and when you're renting out your AirBnB house, the risk of property damage increases. Landlord insurance helps you recover the costs associated with repairs or replacements due to covered perils, such as fire, vandalism, or natural disasters.
2. Liability Protection
As a landlord, you can be held liable for accidents that occur on your property. If a guest or visitor gets injured while staying at your AirBnB house, you could potentially face a lawsuit. Landlord insurance offers liability coverage, safeguarding you from legal expenses, medical costs, and potential claims.
3. Loss of Rental Income
What if your AirBnB house becomes uninhabitable due to an insured event? Landlord insurance can help compensate for the loss of rental income during the repair or replacement period. This coverage ensures that you continue to receive a steady stream of revenue, even if your property is temporarily unavailable to guests.
4. Additional Protection
Every landlord insurance policy is different, but most providers offer additional coverage options that can be tailored to your specific needs. These may include personal property coverage, landlord contents insurance, and even coverage for legal fees related to eviction proceedings.
Understanding the Risks of Not Having Landlord Insurance
Some AirBnB hosts may be tempted to rely solely on the coverage provided by AirBnB's Host Guarantee program or assume their existing homeowners' insurance policy is sufficient. However, both options may leave you exposed to significant financial risks.
1. AirBnB's Host Guarantee Limitations
The AirBnB Host Guarantee program offers limited coverage in case of damages caused by guests. However, it may not cover all types of damage or provide sufficient coverage limits. Relying solely on this program leaves you vulnerable to potential gaps in coverage.
2. Homeowners' Insurance Limitations
Your existing homeowners' insurance policy was designed to cover your personal dwelling, not commercial activities like short-term rentals. Therefore, it may not protect you adequately in case of rental-related claims or property damage.
Choosing the Right Landlord Insurance for Your AirBnB House
When selecting landlord insurance for your AirBnB house, it's essential to consider various factors to ensure you have the right coverage in place. Here are a few tips:
1. Assess Your Needs
Take a close look at your property, the potential risks it may face, and the level of coverage you require. Consider the replacement value of your home, valuable assets, and your typical rental income. This assessment will help you determine the appropriate coverage limits.
2. Consult with an Insurance Professional
Working with an experienced insurance professional, like SDG Insurance Agency, can provide valuable guidance during the selection process. They can help you understand the specific policy provisions, explain any exclusions, and tailor the coverage to meet your unique needs.
3. Compare Policies
Take the time to compare different landlord insurance policies from reputable insurers. Consider the coverage options, deductibles, limits, and pricing to ensure you find the best policy for your AirBnB house.
Securing Your AirBnB House with SDG Insurance Agency
SDG Insurance Agency specializes in providing comprehensive and reliable landlord insurance coverage. As a trusted partner in the finance - insurance industry, we understand the unique risks faced by AirBnB hosts and offer tailored solutions to protect your property and investment.
With SDG Insurance Agency, you can have peace of mind knowing your AirBnB house is safeguarded against property damage, liability claims, loss of rental income, and more. Our team of experts will assist you in assessing your specific needs and recommending the most suitable landlord insurance policy.
Ensure that your AirBnB house is protected by choosing SDG Insurance Agency as your trusted insurance provider. Contact us today to get a quote and secure the future of your AirBnB rental!