Arizona & Indiana Auto Insurance, Understanding the Basics - SDG Insurance Agency
Aug 10, 2022
Auto Insurance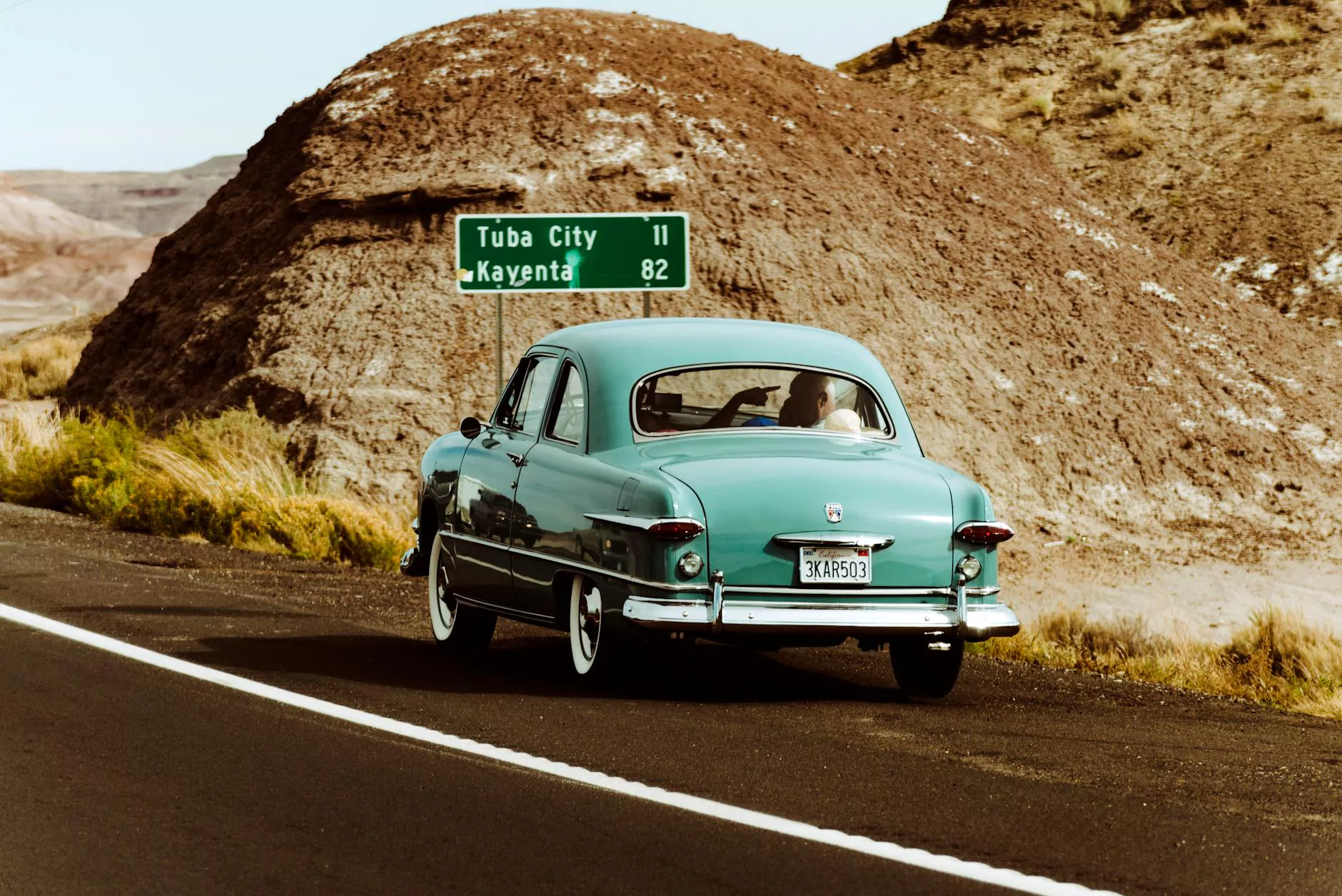 Introduction
Welcome to SDG Insurance Agency, your go-to source for comprehensive auto insurance information in Arizona and Indiana. With our expertise and commitment to delivering the best coverage options, we aim to help you navigate the complexities of auto insurance with ease.
Auto Insurance Coverage
When it comes to protecting your vehicle and financial well-being, having the right auto insurance coverage is crucial. At SDG Insurance Agency, we offer a variety of coverage options tailored to meet the specific needs of our clients.
Liability Coverage
Liability coverage is a mandatory requirement in both Arizona and Indiana. It helps protect you financially if you cause an accident that results in injury or property damage to others. Our experienced agents will guide you through the minimum liability limits set by the respective states and help you choose the right coverage to meet your needs.
Collision Coverage
Collision coverage provides financial protection for damages to your vehicle resulting from an accident with another vehicle or object, regardless of fault. With collision coverage, you can have peace of mind knowing that your car repairs or replacement costs will be taken care of in such situations.
Comprehensive Coverage
Comprehensive coverage protects your vehicle against non-collision related incidents, such as theft, vandalism, natural disasters, or damage caused by hitting an animal. It offers an added layer of protection and is especially valuable if you live in an area prone to these risks.
Uninsured/Underinsured Motorist Coverage
Uninsured/underinsured motorist coverage safeguards you financially if you're involved in an accident with a driver who doesn't carry sufficient insurance coverage or is completely uninsured. This coverage ensures that you receive compensation for medical expenses, lost wages, and other damages caused by an uninsured or underinsured driver.
Understanding Auto Insurance Requirements
Each state has specific auto insurance requirements, and in Arizona and Indiana, it is no different. Understanding these requirements is essential to avoid penalties and ensure adequate protection.
Arizona Auto Insurance Requirements
In Arizona, drivers must carry liability coverage with minimum limits of $15,000 for injury or death per person, $30,000 for injury or death per accident, and $10,000 for property damage per accident. These limits ensure that drivers have sufficient coverage to handle potential accidents or damages.
Indiana Auto Insurance Requirements
Indiana requires drivers to have liability coverage with minimum limits of $25,000 for injury or death per person, $50,000 for injury or death per accident, and $25,000 for property damage per accident. It is crucial to meet these requirements to comply with the law and protect yourself and others on the road.
Additional Factors to Consider
When choosing auto insurance, it's important to take into account various factors that can impact your coverage and premiums:
Driving Record
Your driving record has a significant influence on your auto insurance rates. Drivers with a clean record are often eligible for lower premiums, while those with accidents or traffic violations may face higher rates.
Vehicle Type
The make, model, and age of your vehicle can affect your insurance rates. Cars with advanced safety features or those considered less prone to theft or accidents tend to have lower premiums.
Insurance Deductible
The deductible is the amount you're responsible for paying before your insurance coverage kicks in. Choosing a higher deductible can result in lower premiums, but it's crucial to ensure you can afford the deductible amount if an incident occurs.
Conclusion
At SDG Insurance Agency, we understand the significance of having the right auto insurance coverage. By offering comprehensive insights into the basics of Arizona and Indiana auto insurance, we strive to equip you with the knowledge needed to make informed decisions about your insurance needs. Contact us today to discuss your specific requirements and let our experts assist you in securing the ideal insurance coverage for your vehicle.