Customer Resources - SDG Insurance Agency
Nov 24, 2018
Insurance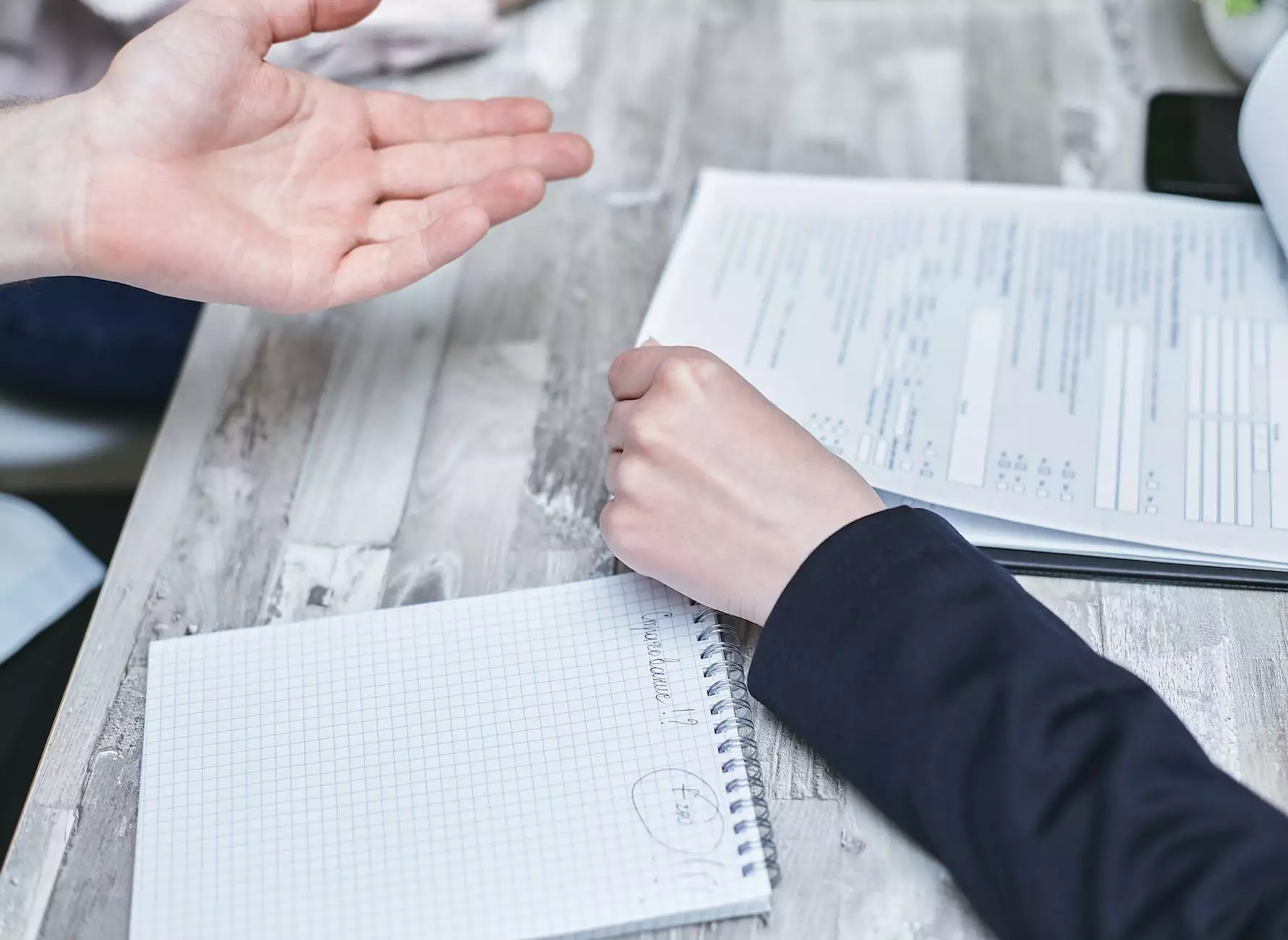 Insurance Guides and Educational Materials
At SDG Insurance Agency, we believe in empowering our customers with knowledge and understanding about insurance. That's why we have compiled a comprehensive collection of insurance guides and educational materials to help you make informed decisions when it comes to protecting your assets and loved ones.
Home Insurance Guide
Our home insurance guide covers everything you need to know about protecting your home, from understanding policy types to tips on how to prevent common risks and mitigate damages. Whether you're a first-time homeowner or looking to update your current coverage, this guide is an invaluable resource.
Auto Insurance Guide
Our auto insurance guide provides detailed information about different coverage options, legal requirements, and tips for finding the best policy for your needs and budget. Whether you own a car, motorcycle, or RV, this guide will help you navigate the world of auto insurance with confidence.
Life Insurance Guide
Understanding life insurance can be overwhelming, but our comprehensive guide simplifies the process. Learn about the different types of life insurance, how to calculate your coverage needs, and what factors to consider when choosing a policy. Protect your loved ones' future with the right life insurance plan.
Claims Assistance
In the unfortunate event of an insurance claim, SDG Insurance Agency is here to provide support and guide you through the process. Our experienced team of claims specialists will ensure that your claim is handled smoothly and efficiently, allowing you to focus on what matters most - recovering and rebuilding.
Home Insurance Claims
If you need to file a home insurance claim, our claims assistance team will be by your side every step of the way. We'll help you understand the documentation required, guide you through the necessary procedures, and work tirelessly to ensure a fair and prompt resolution.
Auto Insurance Claims
Dealing with an auto insurance claim can be stressful, but with SDG Insurance Agency, you're never alone. Our claims experts will assist you in gathering the necessary evidence, communicating with involved parties, and negotiating with insurance companies to ensure a hassle-free claims process.
Life Insurance Claims
We understand that the loss of a loved one is a difficult time. Our compassionate claims team will provide the support you need to navigate the life insurance claims process. We'll help you understand the required documentation, assist with beneficiary claims, and ease the financial burden during this emotional period.
Insurance Tools and Calculators
SDG Insurance Agency offers a range of interactive tools and calculators to help you assess your insurance needs, estimate coverage requirements, and get personalized quotes. Take advantage of these resources to make informed decisions and ensure you have adequate protection.
Home Insurance Calculator
Our home insurance calculator takes into account various factors such as property value, location, and desired coverage to provide an estimate of the insurance premium you might expect. Use this tool to gauge your potential home insurance costs and determine the coverage that suits your needs.
Auto Insurance Comparison Tool
Comparing auto insurance quotes can save you both time and money. Our user-friendly auto insurance comparison tool allows you to input your information once and receive side-by-side quotes from multiple reputable providers. Enjoy the convenience of finding the right coverage at the best price.
Life Insurance Needs Analyzer
Determining how much life insurance coverage you need can be challenging. Our life insurance needs analyzer considers factors such as income, debts, and future expenses to help you assess your financial obligations and select an appropriate policy that provides adequate protection for your loved ones.
Frequently Asked Questions
Got questions about insurance? Check out our FAQ section below for answers to commonly asked questions. If you can't find what you're looking for, don't hesitate to reach out to our knowledgeable team for personalized assistance.
1. How Do I File an Insurance Claim?
Filing an insurance claim can vary depending on the type of coverage and the nature of the incident. Our claims assistance team is here to guide you through the process and ensure a smooth claims experience. Contact us today for step-by-step instructions specific to your insurance policy.
2. How Can I Lower My Insurance Premiums?
There are several strategies to help lower your insurance premiums. From bundling multiple policies to maintaining a good credit score, our insurance experts can provide personalized recommendations to help you save money without compromising on coverage. Reach out to us today and start exploring your options.
3. What Factors Affect Home Insurance Rates?
Home insurance rates can be influenced by various factors, including the location of your property, construction material, security features, and more. Our home insurance guide provides detailed insights into the factors that impact your rates and offers tips to help you secure affordable coverage.
4. How Do I Choose the Right Life Insurance Policy?
Choosing the right life insurance policy depends on your individual needs, financial goals, and personal circumstances. Our life insurance guide explains the different types of policies available, such as term life and whole life, helping you make an informed decision that aligns with your unique situation.
Contact Us
If you have any further questions or require additional assistance, don't hesitate to contact SDG Insurance Agency. Our friendly team is always ready to provide expert advice and support. Protect what matters most with SDG Insurance Agency today.

SDG Insurance Agency 123 Main Street City, State, ZIP Phone: 123-456-7890 Email: [email protected]