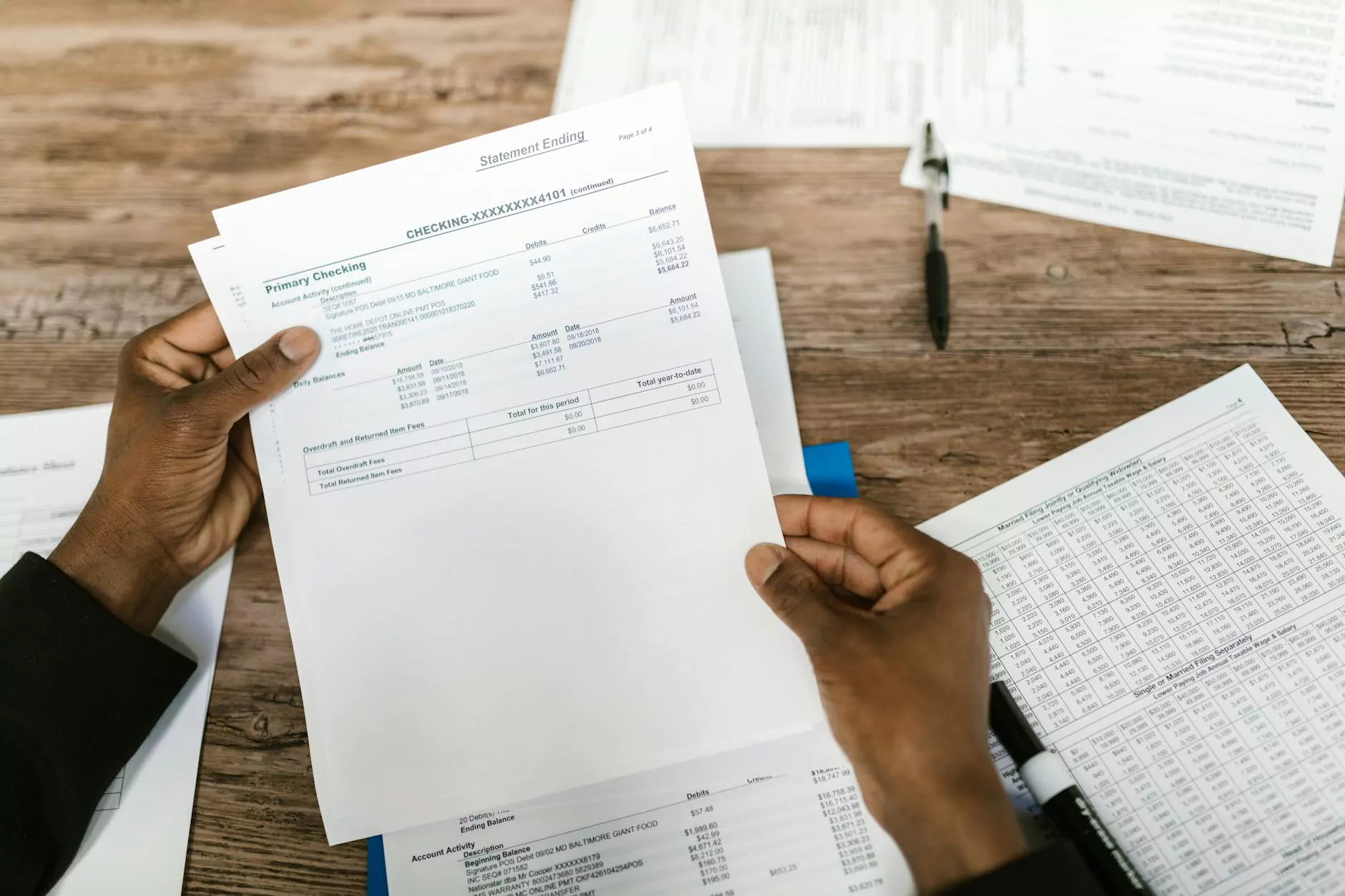 Introduction to SDG Insurance Agency
SDG (Secure, Dependable, and Genuine) Insurance Agency is a leading provider of insurance solutions in the finance - insurance industry. With decades of experience, we have been providing comprehensive insurance coverage to protect your valuable assets and provide financial security and peace of mind to our clients.
Secure and Convenient Payment Process
At SDG Insurance Agency, we understand the importance of a hassle-free payment process for our valued customers. With our "Make Payment as Guest" feature, we ensure that even if you don't have an account with us, you can securely make payments for your insurance policies.
Why Choose SDG Insurance Agency for Your Payment Needs?
There are several reasons why SDG Insurance Agency should be your go-to choice when it comes to making payments as a guest:
Quick and Easy: Our payment process is straightforward and allows you to make your payment within minutes.
Secure Transactions: We prioritize the security of your personal and financial information. Our payment gateway employs the highest level of encryption to ensure your data remains safe.
Convenience at Your Fingertips: With our online payment portal, you can make payments from the comfort of your home or on the go. There's no need to visit our office or send checks through mail.
Instant Confirmation: Once your payment is successfully processed, you will receive an instant confirmation, giving you peace of mind that your payment has been received.
No Account Required: Unlike some other insurance providers, we offer a guest payment option, eliminating the need for you to create an account for a one-time payment.
Available 24/7: Our payment portal is accessible round the clock, allowing you to make payments at your convenience, irrespective of time zones and holidays.
How to Make a Payment as a Guest
Making a payment as a guest on our website is as simple as following these steps:
Step 1: Visit the "Make Payment as Guest" Page
Head over to our website and navigate to the "Make Payment as Guest" page. You can access this page directly via the URL http://sdgins.com/payment-guest.
Step 2: Provide Policy Details
On the payment page, you will find a form where you need to enter specific policy details, such as policy number, insured details, and payment amount. Double-check the accuracy of the information to ensure your payment is applied to the correct policy.
Step 3: Select Payment Method
Choose your preferred payment method from the available options on our secure payment gateway. We accept all major credit cards and offer additional online payment options for your convenience.
Step 4: Confirm and Submit
Review the payment information you provided, ensuring accuracy and completeness. Once you are satisfied, click the "Submit" button to initiate the payment process.
Step 5: Payment Confirmation
Upon successful payment processing, you will receive an instant confirmation on the screen, along with a confirmation number. We also send an email confirmation to the address provided.
Assistance and Support
If you encounter any difficulties during the payment process or have any questions regarding your payment, our dedicated customer support team is available to assist you. Feel free to reach out to us via phone or email, and we will promptly address your concerns.
Conclusion
The "Make Payment as Guest" feature provided by SDG Insurance Agency offers a secure and convenient way for guests to make payments for their insurance policies. With a commitment to your financial protection and peace of mind, we strive to make the payment process as seamless as possible. Choose SDG Insurance Agency for your insurance needs and experience hassle-free payments along with comprehensive insurance coverage.