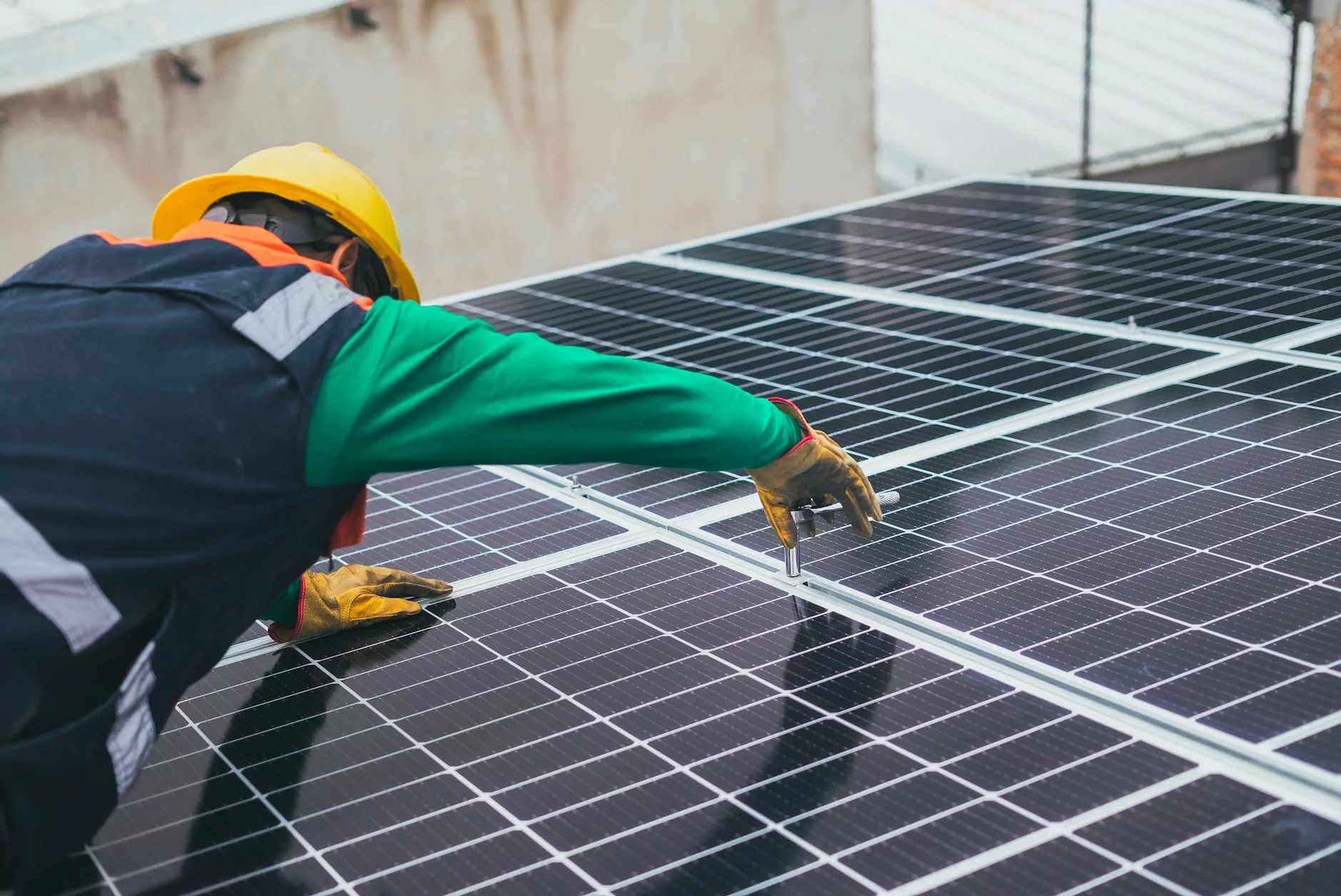 Introduction to Electrician Insurance
As an electrician, you face a unique set of risks in your profession. From accidental damages to injuries on the job, ensuring that you have the right insurance coverage is vital for protecting your business and livelihood. At SDG Insurance Agency, we understand the specific needs of electricians and offer comprehensive insurance solutions tailored to your requirements.
The Importance of Electrician Insurance
Electrician insurance provides essential financial protection against various risks associated with your profession. Without adequate insurance coverage, you could be exposed to significant financial liabilities and potential business disruptions. Here's why having electrician insurance is crucial:
1. Protection against Property Damage
Accidents happen, even to the most experienced electricians. A small mistake or oversight during electrical installations or repairs can result in property damage. With the right insurance policy in place, you can rest assured that the costs of repairs or replacements will be covered, minimizing the financial impact on your business.
2. Coverage for Bodily Injuries
Electricians often work in potentially hazardous environments. From electrical shocks to falls, the risk of bodily injuries is significant. Having insurance that includes coverage for bodily injuries ensures that medical expenses and potential legal fees are taken care of if an accident occurs.
3. Protection against Lawsuits
If a client or third party suffers an injury or property damage due to your work as an electrician, you may be held liable. Legal claims and lawsuits can be costly and time-consuming, threatening your business's financial stability. Electrician insurance can provide coverage for legal defense costs and any potential settlements, safeguarding your business's reputation and assets.
4. Tools and Equipment Coverage
As an electrician, your tools and equipment are essential for your work. In the event of theft, loss, or damage to your tools, having insurance coverage ensures that you can replace them without bearing the full cost. This coverage is particularly important, as high-quality tools can be expensive to replace.
Types of Electrician Insurance Coverage
At SDG Insurance Agency, we offer a range of insurance coverage options specifically designed for electricians. Some of the key coverage types include:
1. General Liability Insurance
General liability insurance protects you against claims of property damage, bodily injury, or personal injury caused by your business operations. It also covers legal defense costs when you face lawsuits related to these claims. This coverage provides a strong foundation for any electrician's insurance policy.
2. Professional Liability Insurance
Professional liability insurance, also known as errors and omissions insurance, covers you in the event of negligence claims or errors in your work. It provides financial protection if a client accuses you of faulty electrical installations or workmanship. Professional liability insurance can help cover legal fees and any settlements or judgments arising from such claims.
3. Property Insurance
Property insurance protects your business property, including your office, tools, and equipment, against covered perils such as fire, theft, or vandalism. It ensures that you can recover financially if your property is damaged or destroyed.
4. Workers' Compensation Insurance
Workers' compensation insurance is essential if you have employees. It provides medical benefits and wage replacement for your workers in the event of work-related injuries or illnesses. This coverage helps protect both your employees and your business from potential financial hardships.
5. Commercial Auto Insurance
If you use vehicles for your electrician business, commercial auto insurance is crucial. It covers damages and injuries caused by you or your employees while driving for work purposes. Whether you have a single work vehicle or a fleet of trucks, commercial auto insurance can provide the necessary coverage.
The Cost of Electrician Insurance
The cost of electrician insurance varies depending on several factors, such as the size of your business, the nature of your work, the coverage types you choose, and your claims history. To determine the precise cost, it's best to speak with one of our insurance experts at SDG Insurance Agency. They will assess your specific needs and provide you with a tailored insurance solution that fits your budget.
Trust SDG Insurance Agency for Your Electrician Insurance Needs
When it comes to protecting your electrician business, trust the experienced team at SDG Insurance Agency. We specialize in providing comprehensive insurance coverage for electricians, ensuring that you have the protection you need to run your business with peace of mind. Contact us today for a personalized insurance quote and let us help you identify the right coverages for your specific requirements.