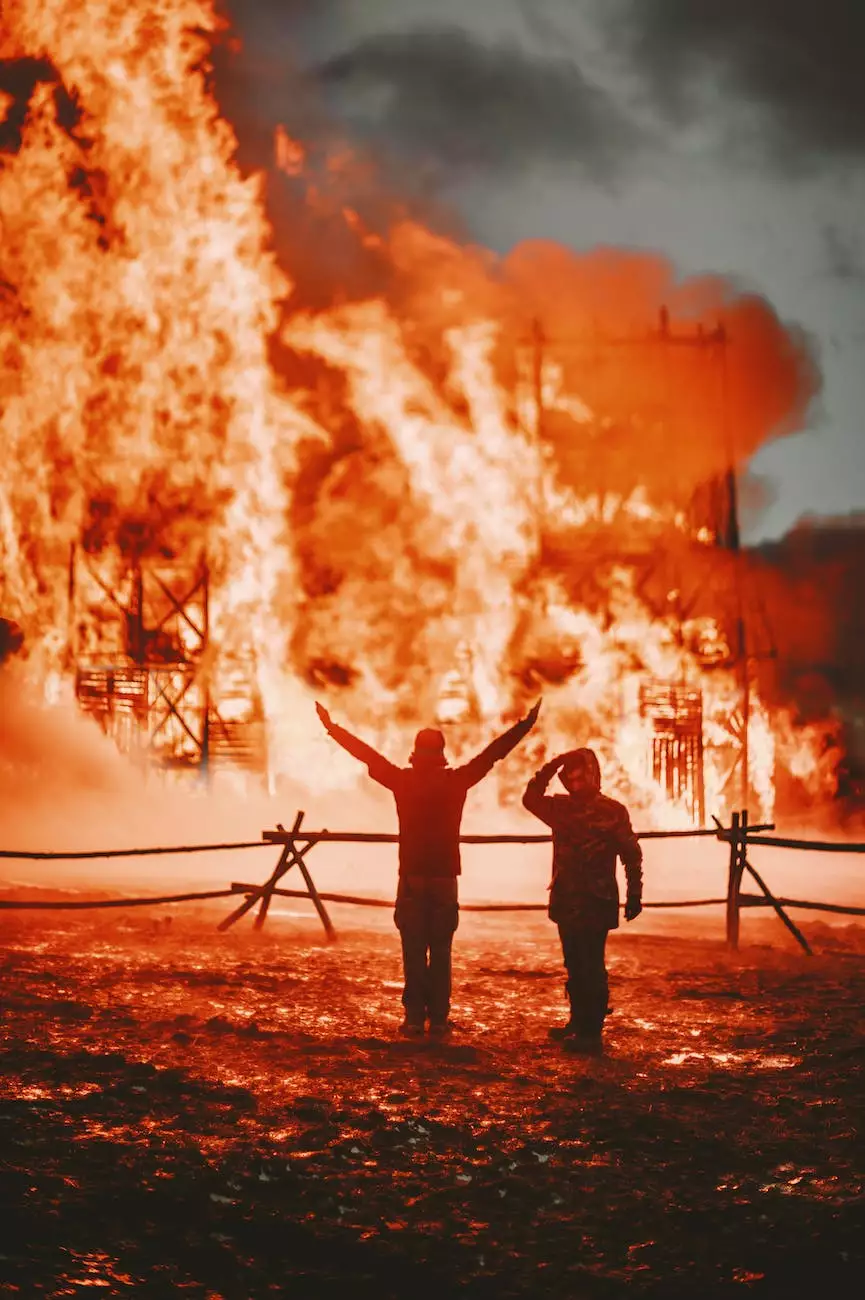 Welcome to SDG Insurance Agency, your trusted partner in the realm of finance and insurance. As an esteemed expert in the industry, we understand the devastating impact a fire can have on your business. In this comprehensive guide, we will walk you through the crucial steps you need to take to ensure a swift recovery for your business after a fire incident.
1. Secure the Safety of Your Employees and Visitors
As soon as a fire occurs, the immediate priority is the safety and well-being of everyone present at your premises. Evacuate all employees and visitors safely to a designated meeting point. Remember to implement your emergency response protocols and ensure that everyone is accounted for.
Key action items:
Conduct regular fire drills and ensure employees are familiar with evacuation procedures.
Designate assembly points and communicate their locations effectively.
Ensure the activation and functioning of fire alarms and sprinkler systems.
2. Notify the Relevant Authorities
After ensuring the safety of everyone, it is critical to inform the appropriate authorities about the fire incident. Contact the local fire department, police department, and relevant regulatory bodies. Cooperate fully with their investigations and provide any information that may assist them in determining the cause and potential repercussions of the fire.
3. Document the Damage
To expedite the insurance claims process, thoroughly document the extent of the damage caused by the fire. Take detailed photographs and videos of all affected areas and items. Create a comprehensive inventory, including descriptions, quantities, values, and any other relevant details. This documentation will serve as crucial evidence when filing your insurance claim.
4. Contact Your Insurance Provider
As a leading insurance agency, SDG Insurance Agency understands the complexities of the claims process and the importance of timely communication. Contact your insurance provider as soon as possible to initiate the claims process. Provide them with all the necessary documentation and information, including your policy details, the date and time of the incident, and a detailed description of the damages incurred.
5. Collaborate with Fire Restoration Professionals
Engage the services of reputable fire restoration professionals who specialize in returning businesses to normalcy after fire incidents. These experts possess the experience and knowledge to assess the damages accurately and rebuild or restore your business, ensuring minimal disruption. Collaborating with trusted professionals will significantly expedite the recovery process and mitigate potential losses.
6. Assess and Review Your Insurance Coverage
While working with your insurance provider, it is essential to evaluate your existing coverage and ensure it adequately meets your needs. Take this opportunity to review your policies and discuss any potential gaps or areas for improvement. SDG Insurance Agency offers expert advice that can guide you in making informed decisions to safeguard your business against future fire-related risks.
7. Develop a Business Continuity Plan
As part of your recovery process, create or update your business continuity plan. This comprehensive strategy outlines the steps necessary to keep your business operational during and after a crisis. It includes procedures for relocating, recovering data, resuming operations, and communicating with employees, customers, and suppliers. A robust business continuity plan will boost your resilience and minimize the impact of future incidents.
8. Communicate with Stakeholders
During the recovery period, effectively communicate with your employees, customers, suppliers, and other relevant stakeholders. Keep them informed about the situation, the progress of the recovery efforts, and any necessary adjustments in operations. Transparent and regular communication will build trust and maintain vital business relationships.
9. Seek Professional Financial and Legal Advice
Recovering from a fire involves complex financial and legal considerations. Consult with professionals in these areas to ensure you address any tax implications, insurance disputes, or legal obligations that may arise. SDG Insurance Agency can connect you with reputable experts who specialize in navigating the intricate financial and legal aspects of business recovery.
10. Learn from the Experience
Though difficult, every setback presents an opportunity for growth and improvement. Once your business has successfully recovered, take the time to analyze the causes and consequences of the fire incident. Learn from the experience and implement necessary measures to prevent future fires or mitigate their impact. SDG Insurance Agency can provide you with risk management strategies and comprehensive insurance coverage to safeguard your business against similar incidents in the future.
As you navigate the challenging path of recovery, remember that SDG Insurance Agency values your business and is committed to supporting you every step of the way. Our team of dedicated professionals understands the intricacies involved in recovering from a fire, and we remain at your service to provide the necessary expertise and guidance to expedite your recovery process.
Reach out to SDG Insurance Agency today, and let us help you protect what matters most - your business.