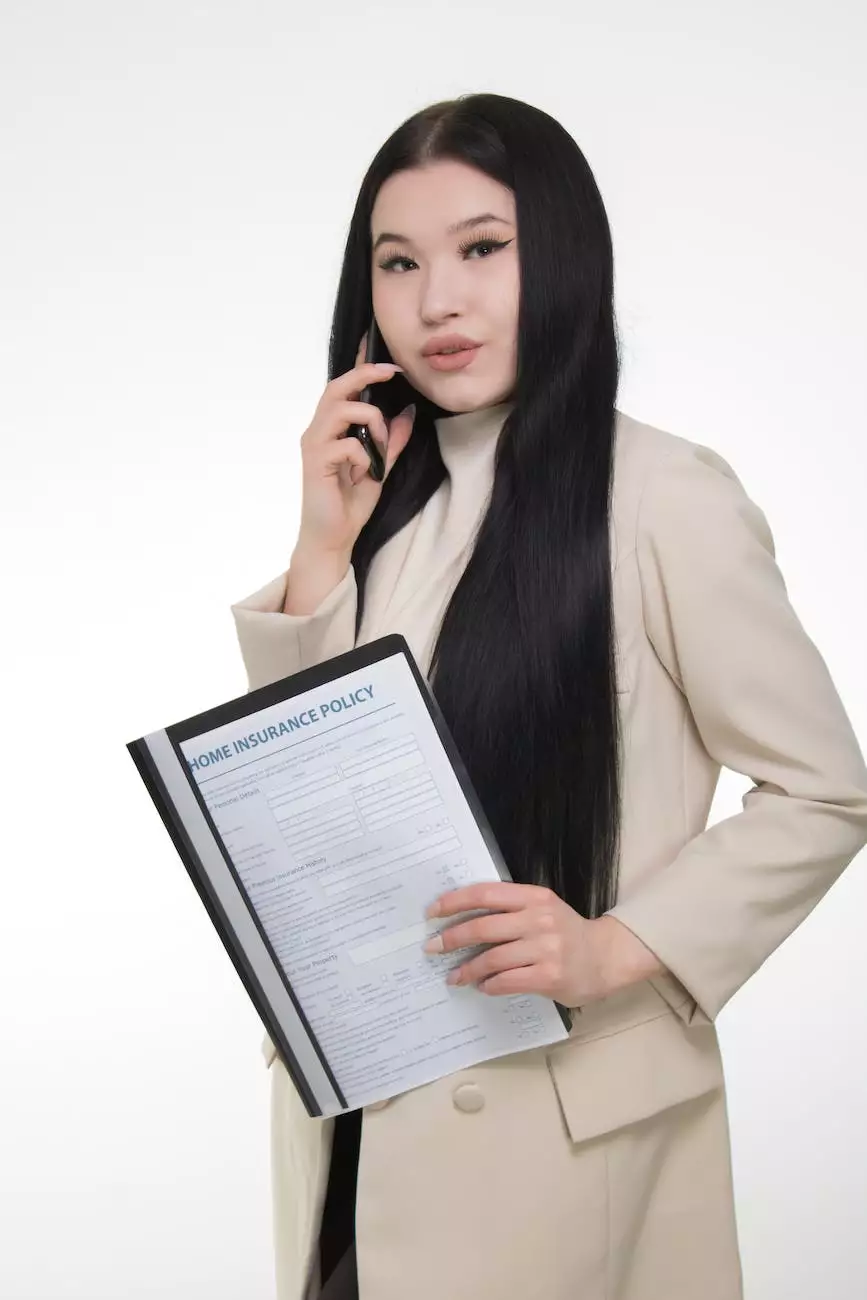 Introduction
Welcome to SDG Insurance Agency, your trusted partner in the finance and insurance industry. As experts in the field, we understand the unique needs and challenges faced by Homeowners Associations (HOAs) when it comes to insurance coverage. In this comprehensive guide, we will explore the 5 essential HOA insurance policies that every association should consider to ensure adequate protection for their community.
1. General Liability Insurance
When it comes to protecting your HOA, general liability insurance is a must-have policy. It safeguards your association against potential claims for bodily injury or property damage that may occur within the community. This coverage provides financial protection in situations such as slip and fall accidents, dog bites, or damage caused by negligence.
2. Property Insurance
Property insurance is crucial to safeguard your HOA's physical assets. It covers the repair or replacement costs of common areas, buildings, or other structures in the community in the event of damage from fire, vandalism, natural disasters, or other covered perils. Having adequate property insurance ensures that your association can quickly bounce back from unexpected incidents.
3. Directors and Officers (D&O) Insurance
Directors and Officers (D&O) insurance is designed to protect the board members and officers of your HOA from personal liability arising from their decisions or actions. This coverage shields them from potential lawsuits and legal expenses, including allegations of mismanagement, breach of fiduciary duty, or discrimination. D&O insurance ensures that your association's leaders can make informed decisions without the fear of personal financial loss.
4. Umbrella Insurance
Umbrella insurance provides an extra layer of liability protection beyond the limits of your other HOA policies. It acts as a safety net, offering extended coverage in case of major lawsuits where the standard liability limits may not be enough. Umbrella insurance is particularly beneficial for larger HOAs and those with higher risk exposures.
5. Workers' Compensation Insurance
As an HOA, you likely have employees or contractors who perform various tasks within the community. Workers' compensation insurance is essential to protect your association in case an employee or contractor suffers work-related injuries or illnesses. This coverage pays for medical expenses, lost wages, and other related costs, ensuring that your association fulfills its obligations towards workers' safety and well-being.
Conclusion
In conclusion, protecting your Homeowners Association with the right insurance coverage is paramount. From general liability and property insurance to D&O, umbrella, and workers' compensation insurance, SDG Insurance Agency understands the specific needs of HOAs in the finance and insurance industry. Contact us today to discuss your association's insurance requirements and let us tailor a comprehensive insurance plan that provides the necessary protection and peace of mind for your community.
Disclaimer
Please note that the information provided here is for general informational purposes only and does not constitute professional advice. The specific insurance coverages and requirements for your HOA may vary. It is always recommended to consult with a qualified insurance professional to assess your association's unique needs and obtain the most suitable insurance policies.