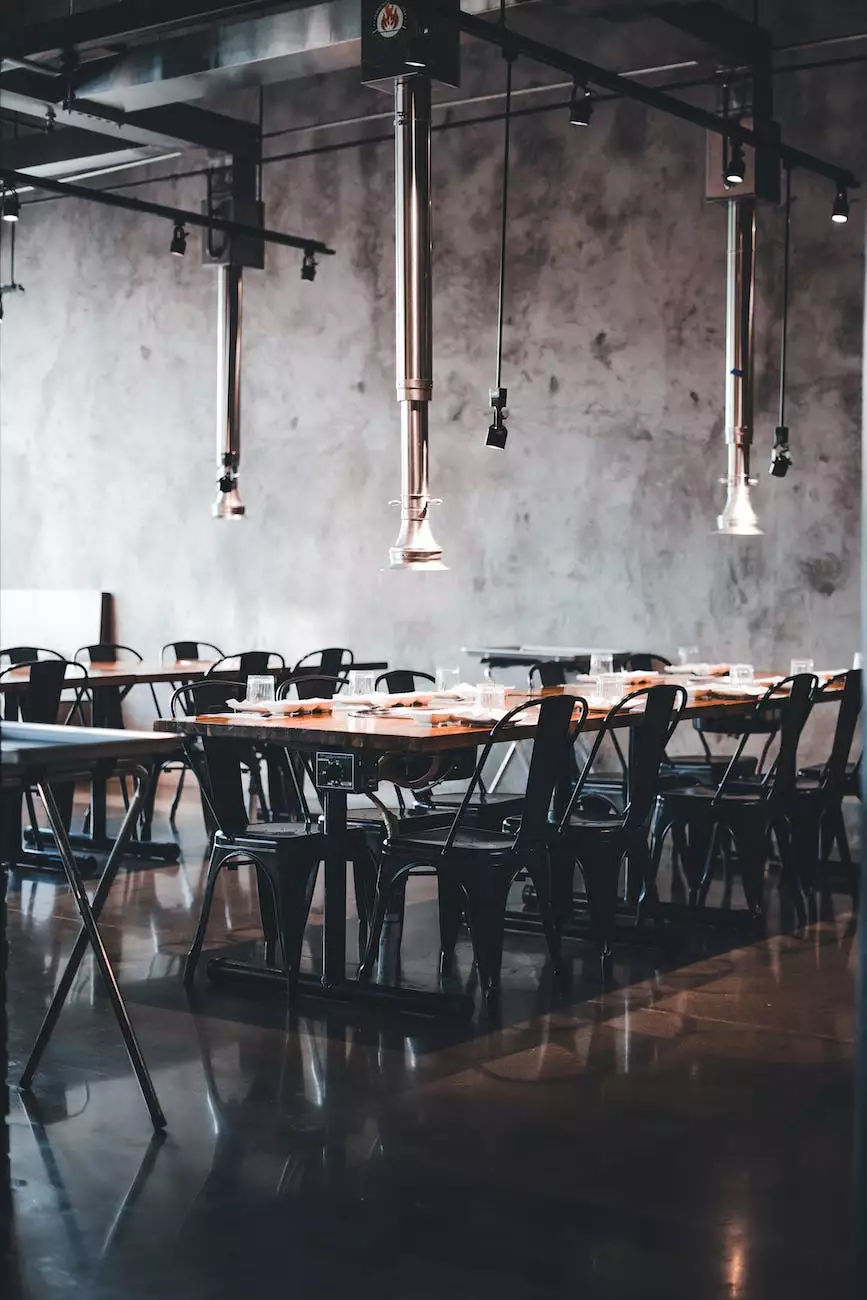 Welcome to SDG Insurance Agency, your trusted partner in the realm of finance and insurance. As experts in the insurance industry, we understand the unique challenges faced by restaurant owners and the importance of comprehensive insurance coverage to protect your investment.
Understanding the Risks in the Restaurant Industry
Running a restaurant involves numerous risks that can potentially lead to significant financial losses if not adequately protected against. With this in mind, it's crucial to delve into the different types of insurance policies designed specifically for the restaurant industry.
Property Insurance
One of the fundamental insurance policies for restaurant owners is property insurance. This coverage protects your restaurant building, equipment, and inventory against various perils such as fire, theft, vandalism, and natural disasters. By having property insurance in place, you can have peace of mind knowing that your physical assets are safeguarded from potential risks.
General Liability Insurance
General liability insurance is another essential coverage for restaurant owners. It protects against claims of bodily injury, property damage, or personal injury that may arise from accidents or incidents that occur on your premises. Whether it's a slip and fall accident or a customer falling ill due to food poisoning, general liability insurance provides financial protection for legal expenses, medical costs, and potential settlements or judgments.
Workers' Compensation Insurance
If you have employees working at your restaurant, it's vital to carry workers' compensation insurance. This coverage provides medical benefits and wage replacement to employees who suffer work-related injuries or illnesses. Workers' compensation insurance not only protects your employees but also shields your business from potential lawsuits related to workplace injuries.
Commercial Auto Insurance
For restaurants that offer delivery services or operate a fleet of vehicles, having commercial auto insurance is crucial. This coverage protects your vehicles, drivers, and third parties in the event of an accident or damage caused by company-owned vehicles. Protect your business and ensure your customers' orders arrive safely with the right commercial auto insurance policy tailored for your restaurant's needs.
Liquor Liability Insurance
If your restaurant serves alcoholic beverages, it's vital to carry liquor liability insurance. This coverage protects your business against claims arising from intoxication-related incidents, such as fights or accidents caused by intoxicated patrons. Liquor liability insurance provides coverage for legal defense costs, settlements, and damages awarded to the injured parties. Protect your restaurant's reputation and financial stability with this important coverage.
Choosing the Right Insurance Provider
When it comes to selecting an insurance provider for your restaurant, it's important to partner with a reputable agency that specializes in restaurant insurance. SDG Insurance Agency has extensive experience in working with restaurant owners and understands the unique needs of the industry.
Our dedicated team of insurance professionals will assess your specific requirements and tailor an insurance package that suits your restaurant's needs. We offer competitive rates and comprehensive coverage options designed specifically for the restaurant industry, providing you with the peace of mind to focus on what matters most – running a successful restaurant.
Contact SDG Insurance Agency Today
Don't leave your restaurant's future to chance. Protect your investment and ensure the longevity of your business with the right insurance coverage. Contact SDG Insurance Agency today to discuss your restaurant insurance needs and receive a customized quote tailored to your unique situation.
SDG Insurance Agency
Finance - Insurance
Website: sdgins.com
Phone: (123) 456-7890
Email: [email protected]