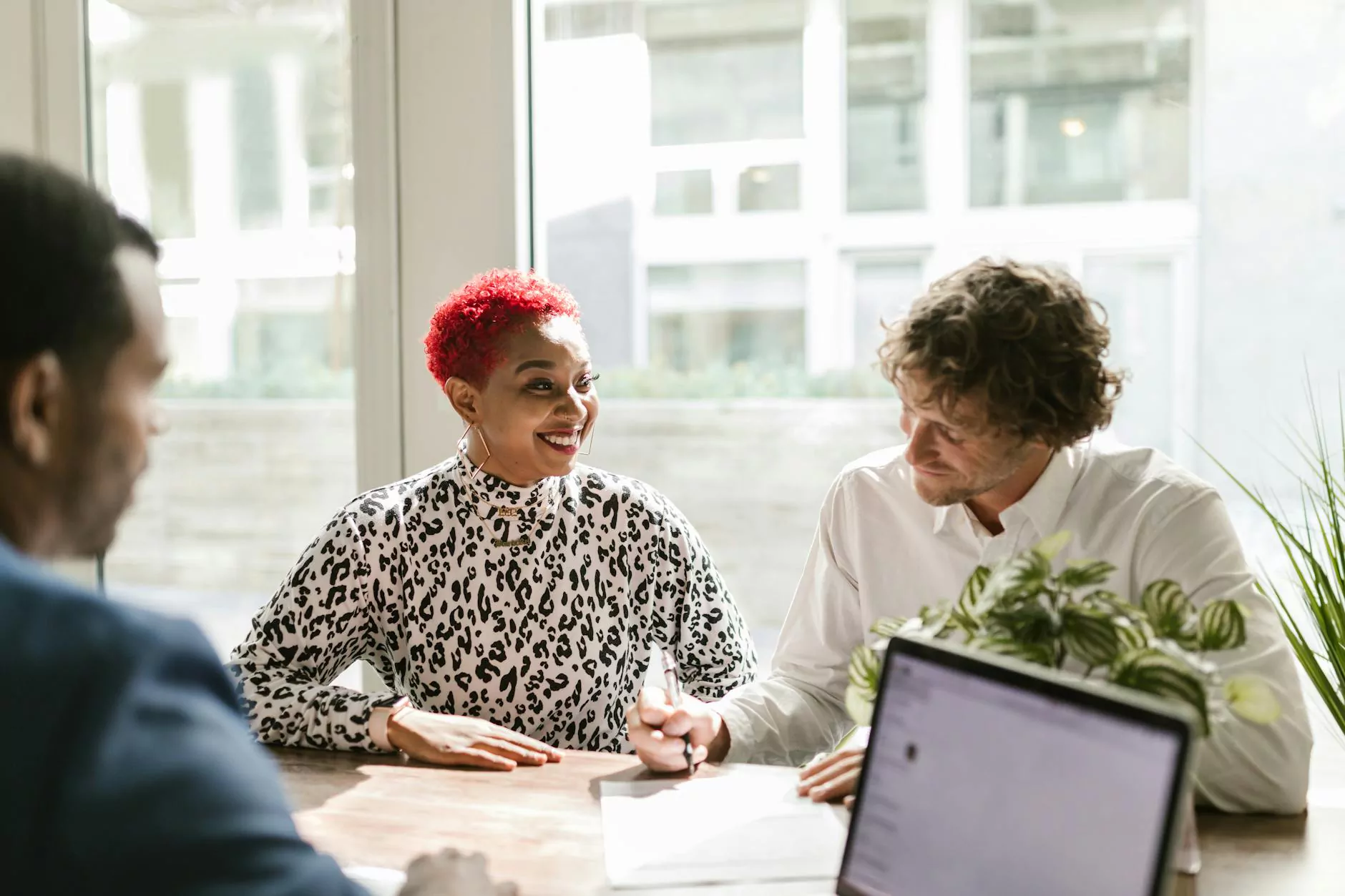 Welcome to SDG Insurance Agency, your trusted partner in providing comprehensive solutions for your insurance needs. As a leading provider in the finance and insurance industry, we understand the importance of protecting your business and employees. Our Employee Benefits Liability Insurance is designed to safeguard your business against legal liabilities that may arise due to errors or omissions in the administration of employee benefits plans.
Why Choose SDG Insurance Agency?
When it comes to employee benefits liability insurance, SDG Insurance Agency stands out from the competition. With years of experience and a team of highly skilled professionals, we have the expertise to provide tailored solutions to meet your unique requirements. Our commitment to exceptional service and attention to detail sets us apart in the industry.
Comprehensive Coverage
At SDG Insurance Agency, we offer comprehensive coverage for employee benefits liability. Our policies include protection against claims arising from errors or omissions in the administration of employee benefits plans, such as unintentional misrepresentation, wrongful denial of benefits, or failure to advise employees of benefit options.
By securing this insurance, you can rest assured that your business is protected against potential legal expenses, settlements, and judgments that may result from covered claims. Our team will work closely with you to assess your specific risks and customize a policy that suits your needs.
Key Benefits of Employee Benefits Liability Insurance
1. Protection against Costly Lawsuits: With employee benefits liability insurance, your business is shielded from costly lawsuits and legal expenses. In the event of a claim, the insurance coverage helps cover the costs of defending your business, including lawyer fees, court costs, and potential settlements or judgments.
2. Minimize Financial Risk: By having an employee benefits liability policy in place, you can minimize the financial risk associated with potential claims. This protection allows you to focus on running your business effectively without worrying about the financial implications of legal disputes.
3. Safeguard Your Reputation: A lawsuit related to employee benefits can damage your business's reputation. With employee benefits liability insurance, you can mitigate the reputational risks and safeguard the trust and confidence your employees have in your organization.
Customized Solutions for Your Business
At SDG Insurance Agency, we understand that each business is unique and requires tailored insurance solutions. Our team of experienced professionals will assess your specific needs and design a policy that provides the most comprehensive coverage.
Whether you are a small business or a large corporation, we can customize our employee benefits liability insurance to match your requirements. Our competitive rates and flexible options ensure that you receive the best value for your investment.
Contact SDG Insurance Agency Today
Protect your business and employees with our Employee Benefits Liability Insurance. Don't let unforeseen liabilities drain your resources or tarnish your reputation. Contact SDG Insurance Agency today to learn more about our comprehensive insurance solutions and how we can help you mitigate risks effectively.
With SDG Insurance Agency, you can have peace of mind knowing that your business is in capable hands. We prioritize your needs and strive to exceed your expectations with our exceptional service and expertise. Trust us to provide you with the right employee benefits liability insurance for your business. Request a quote today!