Why Do I Need Garage Keepers Insurance?
Sep 17, 2021
Insurance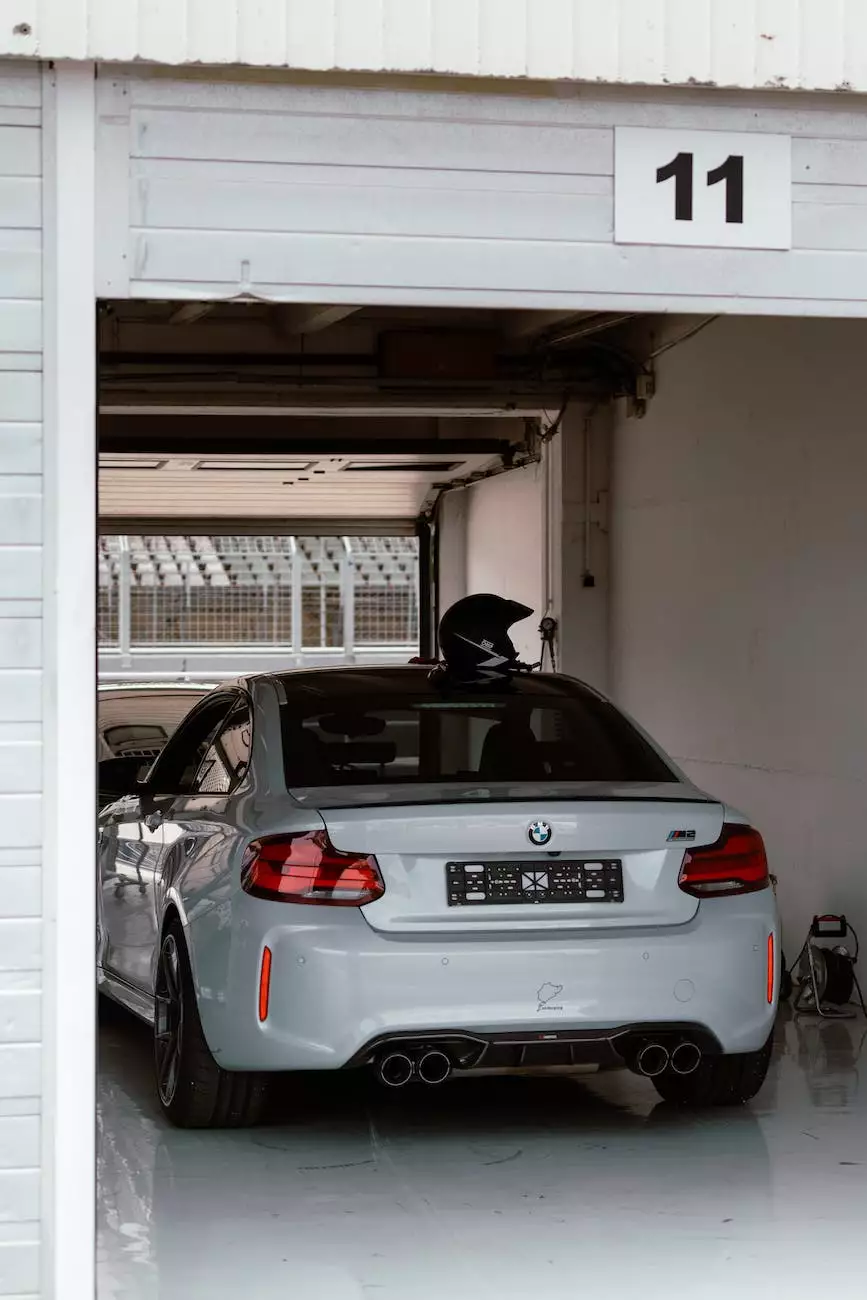 The Importance of Garage Keepers Insurance
When it comes to running an automotive business, protecting your assets is crucial. One aspect that often gets overlooked is garage keepers insurance. At SDG Insurance Agency, we understand the unique risks that come with operating a garage or an auto repair shop. That's why we offer specialized garage keepers insurance to safeguard your business and provide you with peace of mind.
What is Garage Keepers Insurance?
Garage keepers insurance is a specific type of coverage designed to protect your customers' vehicles while they are under your care, custody, and control. This insurance is especially essential if your business involves storing, repairing, or maintaining customers' cars, trucks, or motorcycles.
Benefits of Garage Keepers Insurance
1. Full Coverage: Our garage keepers insurance provides comprehensive coverage for damage to customers' vehicles caused by fire, theft, vandalism, or natural disasters. With SDG Insurance Agency, you can rest assured that you are protected against any unforeseen circumstances.
2. Legal Requirements: Depending on your state or region, garage keepers insurance may be mandatory to legally operate your automotive business. It not only protects your customers but also ensures compliance with local laws and regulations.
3. Customer Confidence: By having garage keepers insurance, you can demonstrate your commitment to your customers' satisfaction and safety. This instills confidence and trust, ultimately boosting your reputation and encouraging repeat business.
4. Financial Protection: In the event of an accident or damage to a vehicle under your care, garage keepers insurance helps cover the costs of repair or replacement. Without this coverage, you could be held financially responsible for damages, which could severely impact your business's financial stability.
Who Needs Garage Keepers Insurance?
Garage keepers insurance is essential for any business that provides services for customers' vehicles. If your business involves activities such as parking, towing, or repairing automobiles, having garage keepers insurance is a must. Here are a few examples of businesses that can benefit from this type of coverage:
Auto repair shops
Towing companies
Car dealerships
Valet parking services
Car wash establishments
Choosing the Right Garage Keepers Insurance
When it comes to protecting your automotive business and your customers' vehicles, not all garage keepers insurance policies are created equal. At SDG Insurance Agency, we work closely with our clients to understand their specific needs and customize coverage accordingly. Our experienced agents will guide you through the process, ensuring you have the right policy to address potential risks.
Contact SDG Insurance Agency Today
Don't take chances with your automotive business. Protect yourself, your customers, and your assets with comprehensive garage keepers insurance from SDG Insurance Agency. Our team of experts is ready to answer all your questions and provide you with a personalized insurance solution. Contact us today for a free consultation!