Guide to Bundling Insurance
Jun 2, 2023
Insurance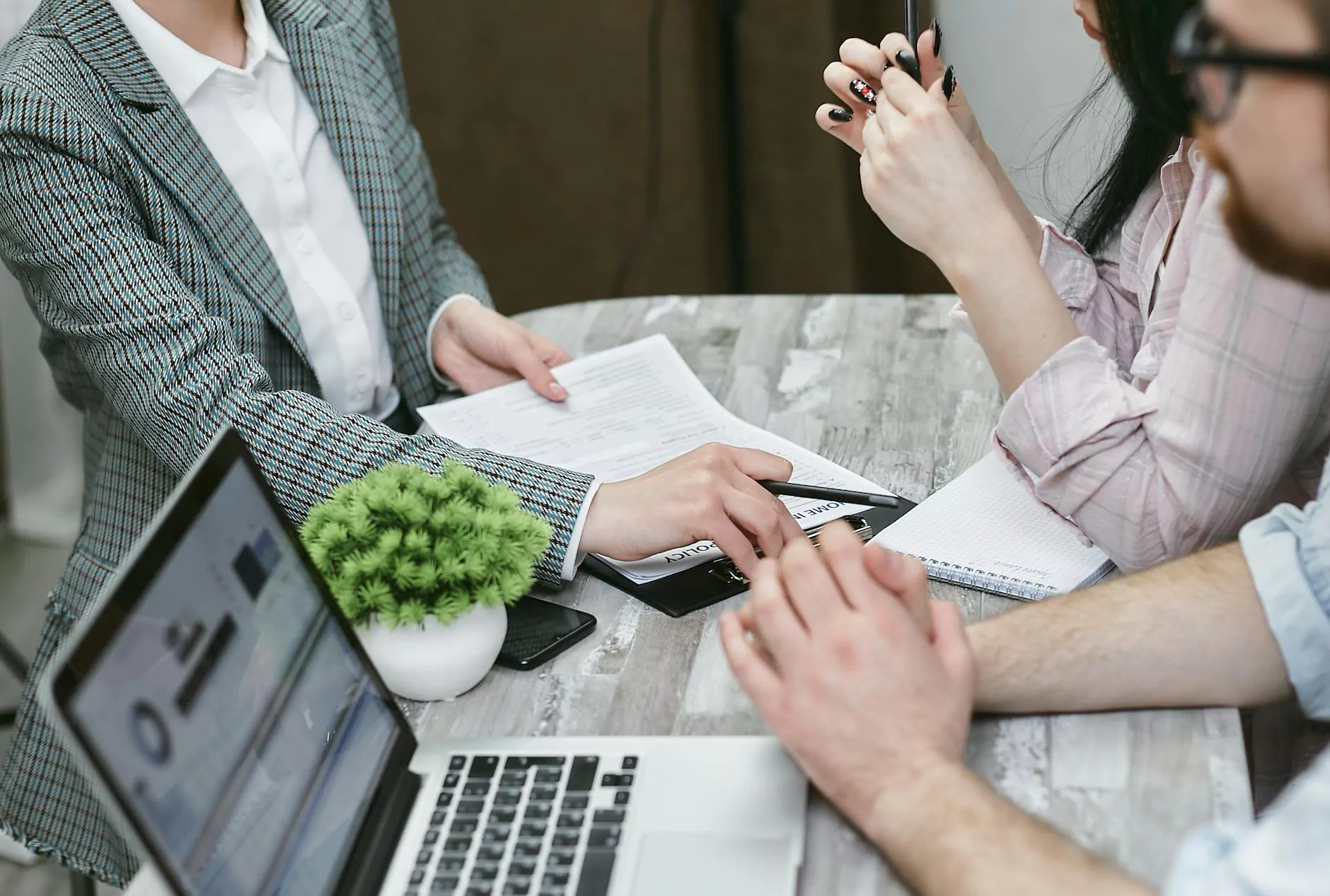 Introduction
Welcome to SDG Insurance Agency's comprehensive guide to bundling insurance policies. In today's uncertain world, having the right insurance coverage is crucial for protecting yourself and your assets. Bundling your insurance policies can offer numerous benefits, including convenience, cost savings, and enhanced coverage. In this guide, we will walk you through the ins and outs of insurance bundling, outlining its advantages and providing expert advice to help you make informed decisions for your insurance needs.
The Benefits of Bundling Insurance
When it comes to insurance, bundling refers to combining multiple insurance policies from the same provider. Whether you need auto, home, renters, or other types of insurance, bundling can streamline your coverage and provide significant advantages. Here are some key benefits:
1. Cost Savings
One of the primary reasons people choose to bundle their insurance policies is the potential for cost savings. Insurance companies often offer discounts when you bundle multiple policies with them. This can lead to substantial savings on your premiums each year.
2. Convenience and Simplified Management
Bundling your insurance policies with a single provider eliminates the hassle of dealing with multiple agents and companies. You'll have one point of contact for all your insurance needs, making it easier to manage your policies and receive prompt assistance when necessary.
3. Enhanced Coverage
When you bundle your insurance policies, providers may offer additional coverage options that are not available when purchasing individual policies. This can provide you with comprehensive protection and peace of mind knowing that you have the necessary coverage for different aspects of your life.
4. Policy Flexibility
Insurance bundling allows you to customize your coverage based on your specific needs. Whether you require higher limits, lower deductibles, or extra endorsements, bundling gives you the flexibility to tailor your policies to your unique requirements.
Types of Insurance Policies You Can Bundle
Most insurance providers offer various policies that can be bundled together to maximize your coverage. Some common types of insurance policies you can bundle include:
Auto Insurance
Homeowners Insurance
Renters Insurance
Motorcycle Insurance
Boat Insurance
Life Insurance
Umbrella Insurance
Considerations When Bundling Insurance
While bundling insurance offers many advantages, it's important to consider certain factors before making a decision:
1. Compare Quotes
Although bundling can lead to cost savings, it's essential to compare quotes from different insurance providers. Ensure that the bundled price is competitive and that the coverage adequately meets your needs.
2. Policy Limits and Deductibles
Check the limits and deductibles of bundled policies to ensure they align with your risk tolerance and financial capabilities. Adjust them as needed to strike the right balance between affordability and comprehensive coverage.
3. Insurance Provider Reputation
Research the reputation of the insurance provider before bundling your policies. Look for reliable customer reviews, financial stability, and their track record of handling claims. You want an insurer you can trust to be there for you when it matters most.
Conclusion
Bundling insurance policies with SDG Insurance Agency can offer significant benefits, including cost savings, convenience, enhanced coverage, and policy flexibility. By consolidating your insurance needs, you simplify your life and gain peace of mind knowing that you have robust protection against life's uncertainties. Contact SDG Insurance Agency today to explore our finance and insurance services and discover how bundling can benefit you.