What Is Directors & Officers Insurance?
Dec 7, 2022
Insurance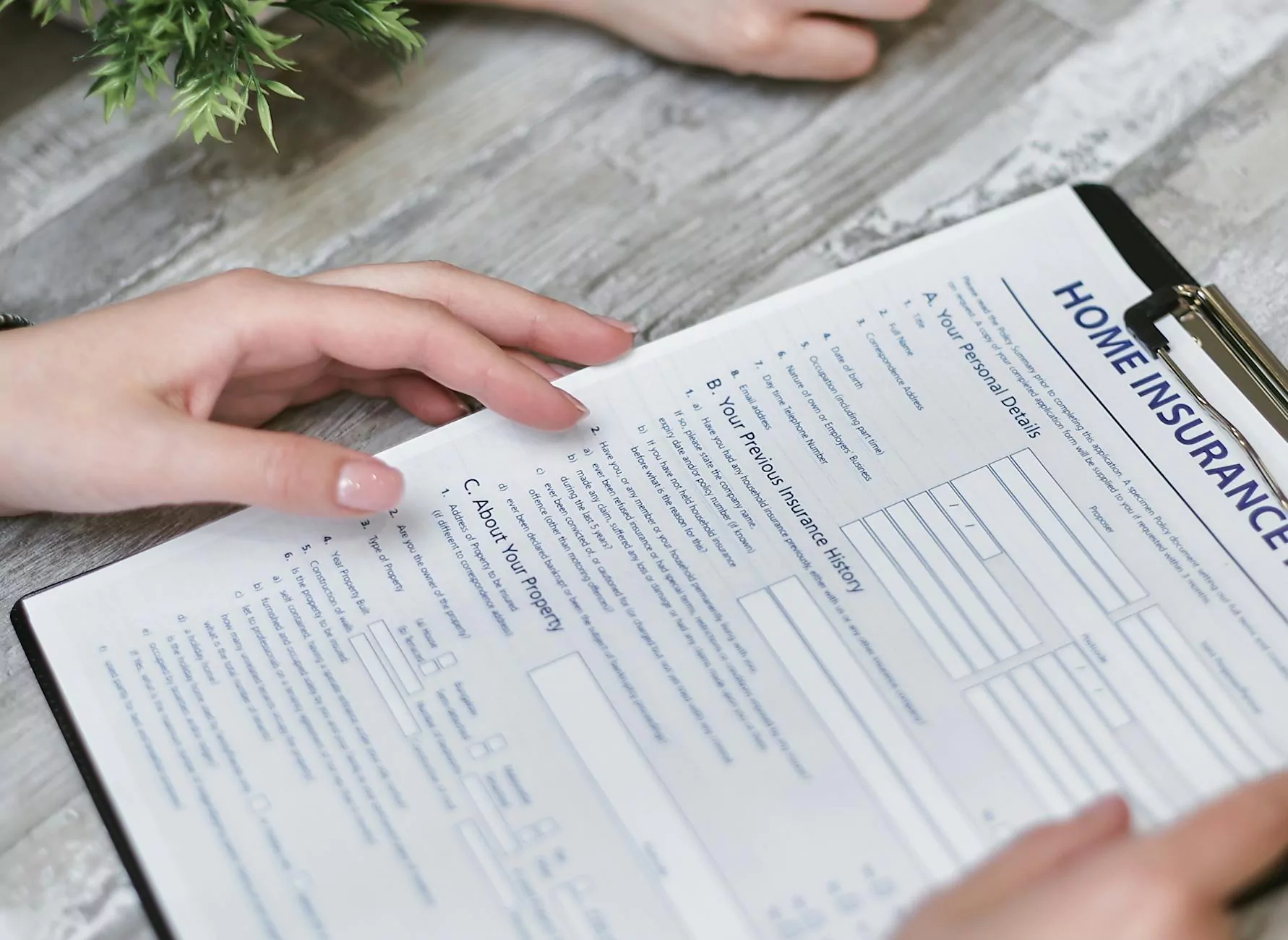 Understanding the Importance of Directors & Officers Insurance
Directors & Officers Insurance, commonly referred to as D&O Insurance, is a specialized type of coverage designed to protect the personal assets of directors and officers of a company in the event of legal action taken against them. This insurance is essential for all businesses, regardless of size or industry, as it provides financial protection and peace of mind to those who hold important positions within an organization.
Why Do Directors & Officers Need Insurance Coverage?
Directors and officers play a critical role in the decision-making process of a company. They are entrusted with the responsibility of managing the affairs of the organization, making strategic decisions, and ensuring compliance with laws and regulations. However, with such authority comes potential risks.
In today's litigious business environment, directors and officers are increasingly exposed to lawsuits and claims arising from their actions or decisions made on behalf of the company. These legal actions can come from various stakeholders, including shareholders, employees, customers, suppliers, or even regulatory bodies.
Without adequate protection, directors and officers may be personally liable for any financial losses, legal fees, or damages resulting from litigation. Directors & Officers Insurance serves as a shield, safeguarding their personal assets and ensuring their financial stability.
The Benefits of Directors & Officers Insurance
Directors & Officers Insurance provides several key benefits that make it an essential part of any company's risk management strategy:
1. Personal Asset Protection
The primary purpose of D&O Insurance is to shield directors and officers from personal financial loss. In the event of a lawsuit, the insurance policy will cover legal defense costs, settlements, and judgments, ensuring that their personal assets remain protected.
2. Recruitment and Retention
Offering D&O Insurance coverage demonstrates a company's commitment to protecting its directors and officers. This can be a crucial factor in attracting and retaining top talent, as individuals are more likely to join or remain with an organization that prioritizes their financial security.
3. Enhanced Corporate Governance
Directors & Officers Insurance encourages better corporate governance by providing a safety net for directors and officers. Knowing they are protected from personal liability allows them to make sound decisions without fear of personal consequences, ultimately benefiting the company's overall governance.
4. Coverage for Legal Expenses
D&O Insurance covers both defense costs and potential monetary damages. Legal expenses can be significant, regardless of the outcome of the lawsuit. Having insurance coverage ensures that directors and officers are protected from these potentially crippling expenses.
5. Peace of Mind
By investing in Directors & Officers Insurance, directors and officers can have peace of mind knowing that they are financially protected in the event of legal action. This allows them to focus on their roles and responsibilities, driving business growth and success.
Why Choose SDG Insurance Agency?
When it comes to protecting your directors and officers, SDG Insurance Agency is the trusted partner you need. As an experienced insurance agency specializing in finance and insurance, we understand the unique risks faced by businesses today.
With SDG Insurance Agency, you can expect:
Customized Solutions: We work closely with you to understand your specific needs and tailor a Directors & Officers Insurance policy that provides comprehensive coverage.
Industry Expertise: Our team of insurance professionals has in-depth knowledge of the finance and insurance sector, allowing us to offer informed advice and precise solutions.
Extensive Network: We have strong relationships with top insurance carriers, ensuring access to a wide range of coverage options and competitive pricing.
Personalized Service: SDG Insurance Agency is committed to delivering exceptional service. We are here to answer your questions, assist with claims, and provide ongoing support throughout the policy term.
Proven Track Record: With years of experience in the industry, we have helped numerous businesses protect their directors and officers, providing them with the peace of mind they deserve.
Contact SDG Insurance Agency Today
Don't leave your directors and officers vulnerable to potential litigation. Get in touch with SDG Insurance Agency today to learn more about Directors & Officers Insurance and how we can safeguard your organization from financial risks.
Call us at 1-800-XXX-XXXX or fill out our online contact form to schedule a consultation with one of our experienced insurance advisors.