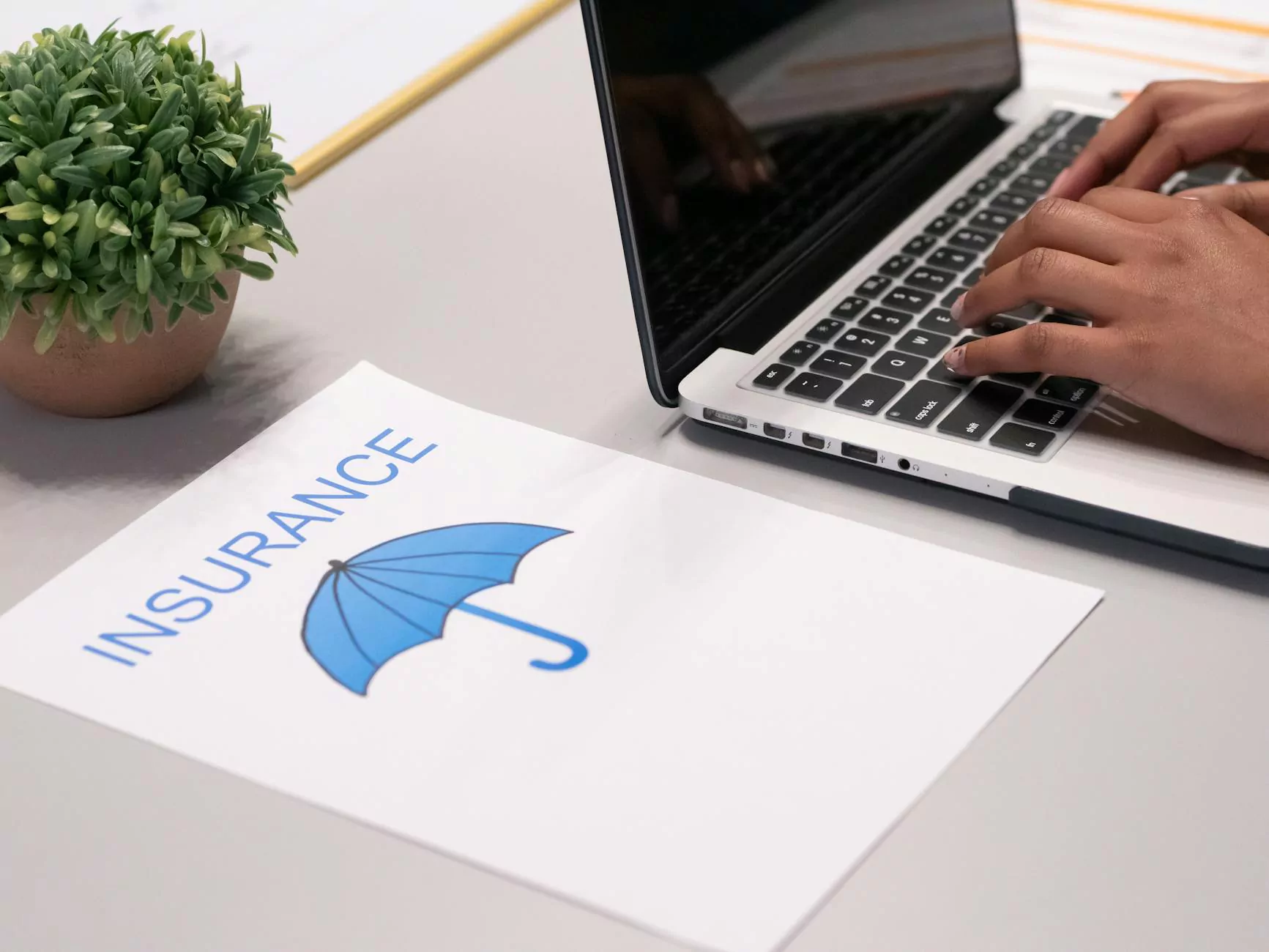 Protect Your Tech Business with SDG Insurance Agency
Are you in the technology industry and looking for quality insurance coverage to safeguard your business? Look no further than SDG Insurance Agency. With our extensive experience and deep understanding of the unique risks faced by technology companies, we are your trusted partner in providing tailored insurance solutions.
At SDG Insurance Agency, we specialize in finance and insurance services, particularly within the technology sector. Our team of expert insurance professionals works closely with tech businesses of all sizes to design comprehensive coverage plans that match their specific needs, ensuring their assets and operations are protected against potential risks.
Comprehensive Insurance Coverage for Technology Businesses
With our technology insurance solutions, we cover a wide range of risks that tech companies commonly face. From startups to established enterprises, SDG Insurance Agency has the knowledge and expertise to address your insurance needs, giving you peace of mind and allowing you to focus on your core business activities.
1. Cyber Liability Insurance
In today's digital world, cyber threats pose a significant risk to businesses. SDG Insurance Agency offers comprehensive cyber liability insurance to safeguard your tech company against data breaches, hacking incidents, and other cybercrimes. Our coverage includes expenses related to data breach response, legal fees, regulatory fines, and potential legal liability, providing the necessary financial protection to mitigate the impact of cyber incidents.
2. Technology Errors and Omissions Insurance
Technology errors and omissions (E&O) insurance is crucial for tech businesses, as it protects against claims of professional negligence, mistakes, or failure to perform contracted services. SDG Insurance Agency understands the complex nature of technology-related services and offers tailored E&O insurance policies to shield you from potential liability risks.
3. General Liability Insurance
General liability insurance is essential for technology companies as it covers bodily injury, property damage, and personal injury claims that may arise during the course of your business operations. By partnering with SDG Insurance Agency, you can ensure that your business is protected from potential lawsuits, medical expenses, and other liabilities.
4. Property Insurance
Your technology company relies on various assets and equipment to function effectively. SDG Insurance Agency offers comprehensive property insurance coverage, protecting your valuable property including office spaces, technology infrastructure, equipment, and inventory from risks such as fire, theft, vandalism, and natural disasters.
5. Business Interruption Insurance
In the event of an unexpected disruption to your business operations, having business interruption insurance becomes crucial. SDG Insurance Agency provides coverage that helps replace lost income and covers ongoing expenses, allowing your tech business to overcome financial challenges and recover efficiently.
Why Choose SDG Insurance Agency for Your Technology Insurance Needs?
When it comes to technology insurance, SDG Insurance Agency stands out from the competition. Here's why you should choose us as your insurance partner:
1. Industry Expertise
With a solid understanding of the technology sector, SDG Insurance Agency possesses extensive expertise in providing insurance solutions specifically tailored to meet the needs of tech businesses. We stay up-to-date with the latest industry trends, ensuring that our clients receive the most relevant and effective coverage.
2. Tailored Coverage
We believe in the power of customization. Our team works closely with you to assess your business risks and create a tailored insurance package that adequately safeguards your technology assets. We understand that every tech company is unique, and our goal is to provide you with comprehensive insurance solutions suited to your specific requirements.
3. Trust and Reliability
SDG Insurance Agency has built a solid reputation for trust and reliability among our clients. We are committed to serving your best interests and ensuring your complete satisfaction. Our dedicated team of insurance professionals is always ready to assist you, providing support and guidance throughout the insurance process.
4. Competitive Rates
We aim to make quality insurance coverage accessible to tech businesses of all sizes. SDG Insurance Agency offers competitive rates without compromising on the level of coverage provided. Our goal is to deliver excellent value for your insurance investment, protecting your technology assets without breaking the bank.
5. Claims Support
In the unfortunate event that you need to file an insurance claim, SDG Insurance Agency has a dedicated claims support team to guide you through the process. We understand that swift and efficient claims handling is crucial to your business's continuity, and we strive to provide a seamless experience during such challenging times.
Contact SDG Insurance Agency Today
Take the first step in protecting your technology business by partnering with SDG Insurance Agency. We are here to understand your unique insurance needs and provide you with the right coverage that gives you confidence in the face of risks.
Reach out to our team today to discover how our technology insurance solutions can help safeguard your business and propel it towards a successful future. Request a quote or schedule a consultation to get started!