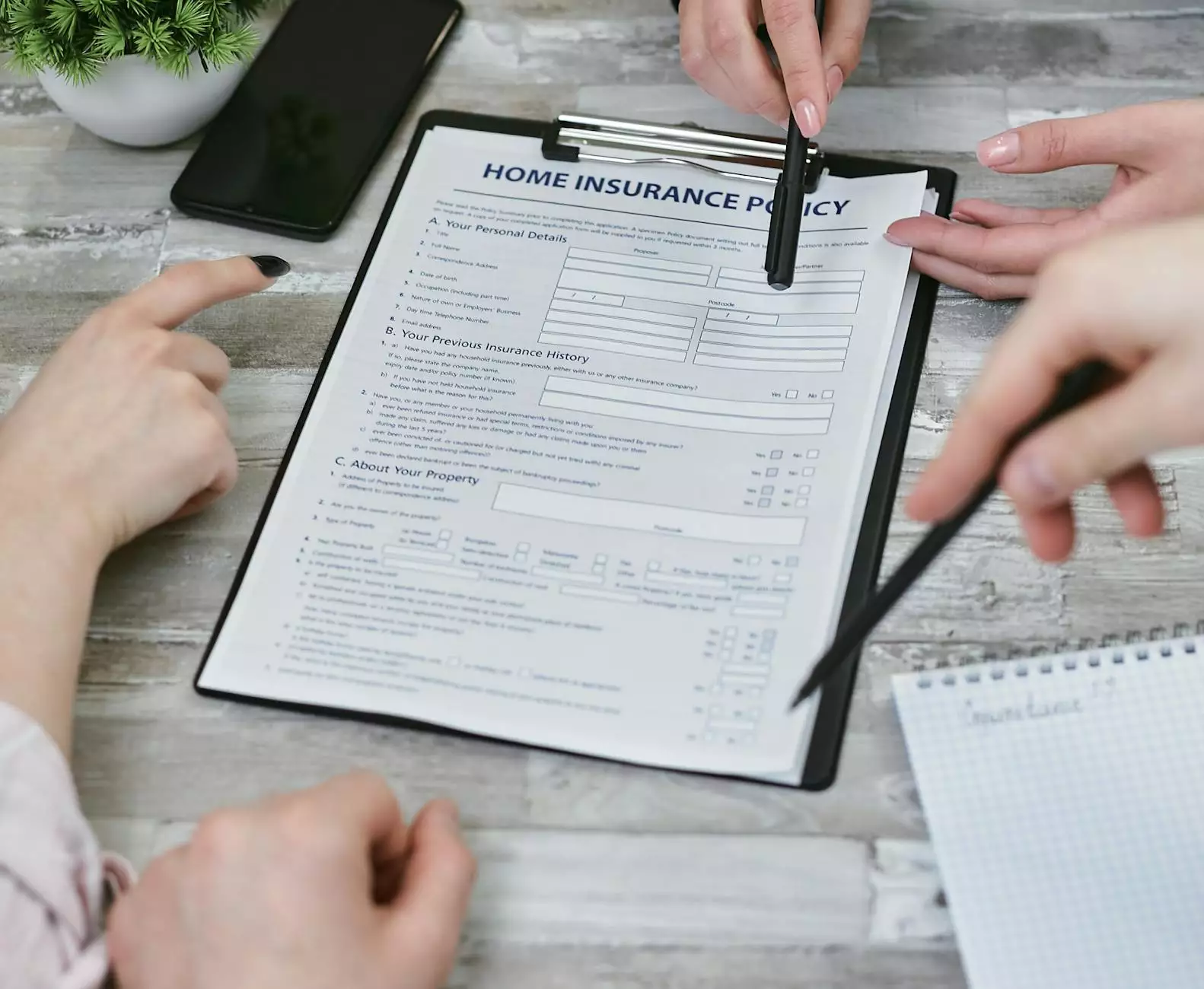 Welcome to SDG Insurance Agency, your reliable source for comprehensive insurance solutions tailored to meet the unique needs of landlords. As a landlord, it is crucial to protect your valuable investment by having the appropriate insurance coverage in place. In this guide, we will explore the different types of insurance policies landlords should consider to safeguard their properties and mitigate potential risks.
The Importance of Landlord Insurance
As a responsible property owner, securing the right insurance policy is vital to protect your financial investment. Landlord insurance provides coverage for unexpected events that could cause damage to your property, including natural disasters, fire, vandalism, and theft. It also protects you from liability claims, offering financial security and peace of mind.
Types of Landlord Insurance Policies
1. Dwelling Insurance: This type of insurance covers the physical structure of your rental property, including the walls, roof, and foundation. It protects against perils such as fire, storm damage, and other covered events. Dwelling insurance provides funds for repairs or reconstruction if your property is damaged, helping you get back on track quickly.
2. Liability Insurance: Liability coverage is crucial for landlords, as it protects you from claims made by tenants and other third parties who suffer bodily injury or property damage due to negligence. Accidents happen, and liability insurance safeguards your financial assets by covering legal costs and potential settlements.
3. Loss of Rental Income Insurance: In the unfortunate event that your property becomes uninhabitable due to a covered peril, loss of rental income insurance provides compensation for the rental income you would have received during the repair or rebuilding process. This coverage ensures that you do not experience financial hardship during the necessary downtime.
4. Personal Property Insurance: While you are not responsible for your tenant's belongings, personal property insurance can provide coverage for any furniture, appliances, or other personal items you provide as part of the rental agreement. This coverage protects your investment from potential damage, theft, or loss.
5. Umbrella Insurance: To further protect your assets and add an extra layer of coverage, consider umbrella insurance. This policy provides additional liability protection beyond the limits of your primary landlord insurance policies. It helps safeguard your personal savings and investments from significant legal claims.
Additional Coverage Options
While the basic policies mentioned above are essential for most landlords, there might be additional coverage options worth exploring, depending on your specific situation:
Rent Guarantee Insurance
Employer Liability Insurance
Equipment Breakdown Coverage
Flood Insurance
Earthquake Insurance
Tenant Discrimination Coverage
Ordinance or Law Insurance
Choosing the Right Insurance Policy
As a landlord, selecting the most suitable insurance policy can be overwhelming. At SDG Insurance Agency, we specialize in providing personalized insurance solutions tailored to your unique needs. Our experienced agents will work closely with you to find the perfect combination of coverage options that offer maximum protection for your property and assets.
With SDG Insurance Agency, you gain access to top-rated insurance carriers and a wealth of expertise in the insurance industry. We understand the complexities of landlord insurance and can guide you through the process, ensuring you make informed decisions to safeguard your investment successfully.
Contact Us Today
Don't leave your valuable investment unprotected. Contact SDG Insurance Agency today to discuss your landlord insurance needs. Our knowledgeable team is ready to answer your questions, tailor a policy to fit your requirements, and provide you with the peace of mind you deserve.
SDG Insurance Agency - Your Trusted Partner in Protecting Your Investment!