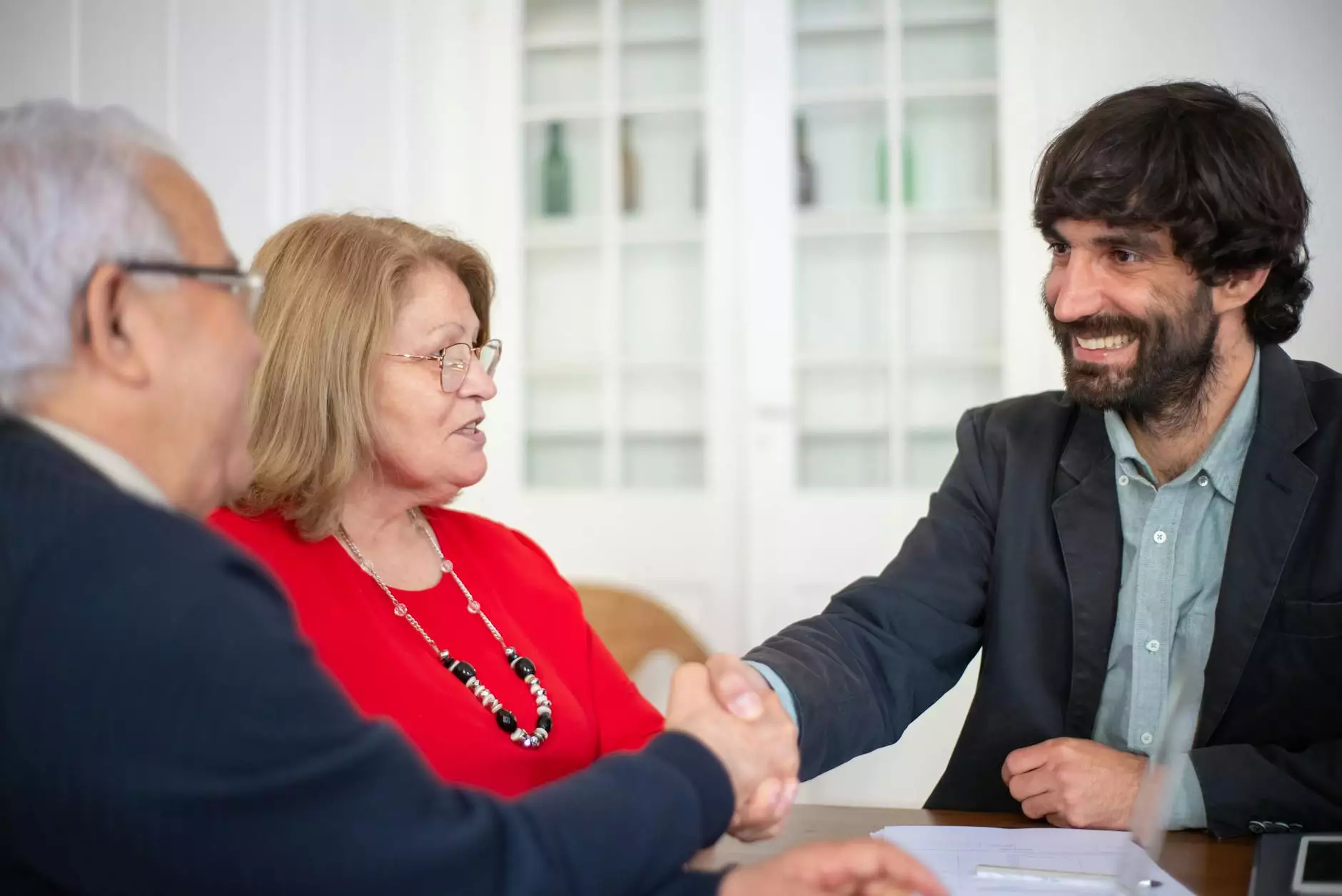 Understanding Business Insurance Coverage for Spoiled Food
As a business owner in the food industry, it's essential to protect yourself from unforeseen circumstances that may impact your operations. One such circumstance is the unfortunate event of food spoilage. Understanding if your business insurance covers spoiled food is crucial for determining the financial impact of such incidents. SDG Insurance Agency, a trusted name in the finance-insurance sector, provides comprehensive information on business insurance policies and coverage options to help you make informed decisions.
The Importance of Business Insurance
Before diving into the specifics of spoiled food coverage, let's first understand the importance of having comprehensive business insurance. Running a business comes with inherent risks, and depending on your industry, these risks can vary significantly. Business insurance acts as a safety net, protecting your business, employees, and assets from unexpected events that could result in financial loss.
Types of Business Insurance Policies
Business insurance includes various policies designed to cover specific risks associated with your industry. Some common types of business insurance policies include:
General Liability Insurance: This policy provides coverage for third-party bodily injury, property damage, and advertising injuries that may occur on your premises or as a result of your business operations.
Property Insurance: Property insurance covers damage or loss of property, including buildings, equipment, and inventory due to covered perils such as fire, theft, or vandalism.
Workers' Compensation Insurance: Workers' compensation insurance offers protection to your employees in case they suffer work-related injuries or illnesses. It provides medical benefits, wage replacement, and rehabilitation services.
Business Interruption Insurance: This coverage safeguards your business's income in case of a covered event that interrupts your operations, such as a fire or natural disaster.
Product Liability Insurance: If your business involves manufacturing or selling products, product liability insurance protects you against claims arising from any harm or damage caused by your products.
Does Business Insurance Cover Spoiled Food?
Now, let's address the question of whether business insurance covers spoiled food. Typically, standard property insurance policies may include provisions for covering food spoilage caused by a covered peril, such as power outages, equipment breakdowns, or mechanical failures. However, it's essential to review your specific policy to understand the extent and conditions of the coverage provided.
Business insurance policies have distinct provisions and limitations, so it's vital to consult with your insurance provider or agent to ensure you have the right coverage. SDG Insurance Agency's knowledgeable team can help you navigate the intricate details of business insurance policies, enabling you to make informed decisions that suit your specific needs.
Tips for Ensuring Coverage for Spoiled Food
To ensure your business insurance adequately covers spoiled food, follow these tips:
Review your policy: Thoroughly examine your insurance policy to understand the extent of coverage and any specific conditions related to food spoilage.
Consider specialized coverage: Depending on your industry and the risks involved, you may want to consider additional coverage options or endorsements that specifically address food spoilage.
Maintain proper documentation: Keep detailed records of any incidents of spoiled food, including photographs, inventory logs, and associated financial losses, to facilitate the claims process.
Work closely with your insurance provider: Establish a strong relationship with your insurance provider or agent, ensuring they understand the unique aspects of your business and any potential risks.
Trust SDG Insurance Agency for Your Business Insurance Needs
When it comes to protecting your business and its assets, having the right insurance coverage is paramount. SDG Insurance Agency specializes in providing comprehensive insurance solutions tailored to your specific requirements. With our extensive knowledge of the finance-insurance industry, including policies related to spoiled food coverage, we can help you find the right insurance options to safeguard your business's financial well-being.
Don't leave your business vulnerable to unexpected events. Contact SDG Insurance Agency today to discuss your business insurance needs and explore coverage options to protect against spoiled food and other risks.