What Does Liquor Liability Cover?
Dec 9, 2018
Insurance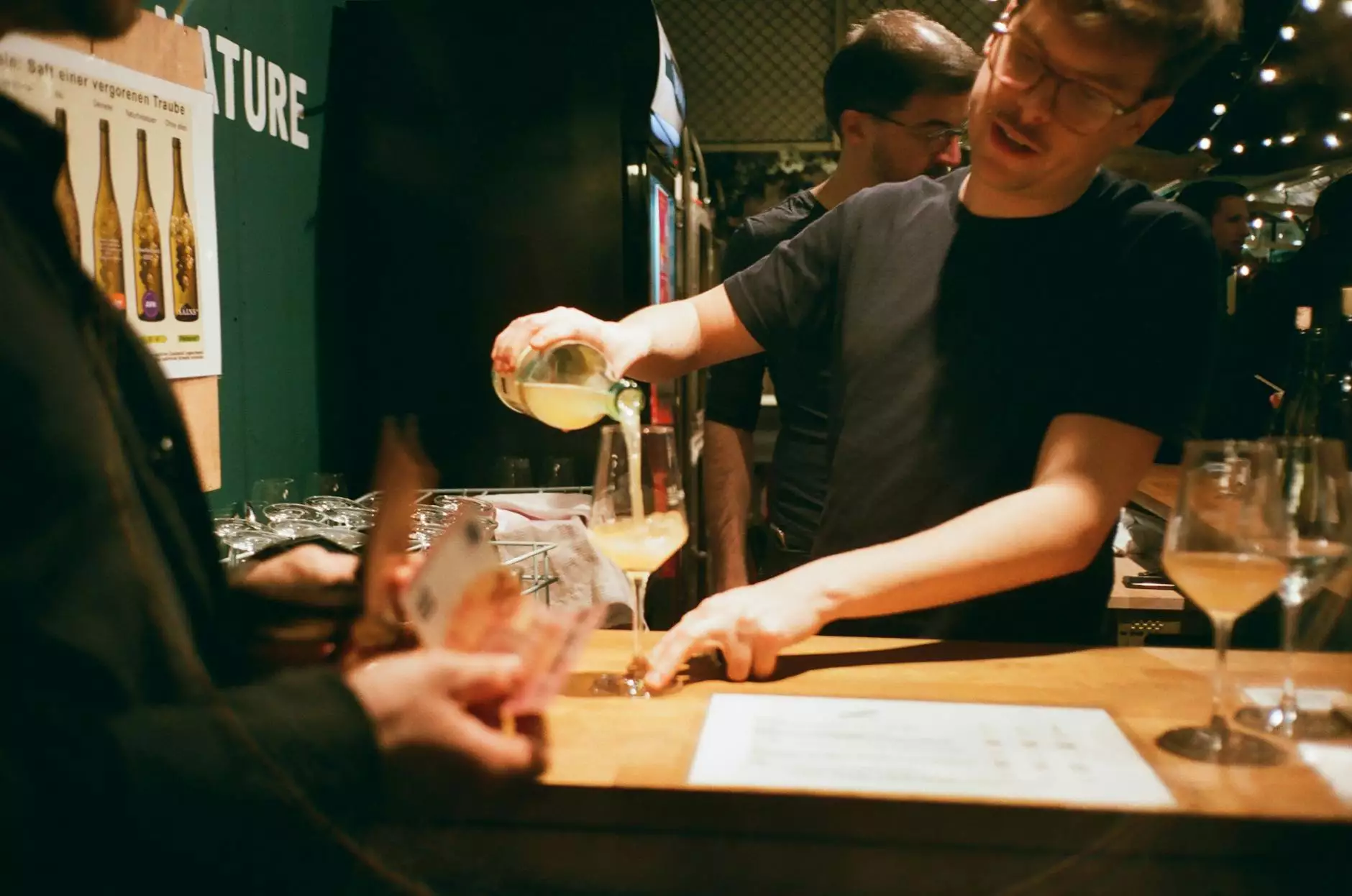 Introduction to Liquor Liability Coverage
Welcome to SDG Insurance Agency, your trusted partner in insurance solutions catered specifically to the finance and insurance industry. In this article, we will explore in-depth the intricacies of liquor liability coverage and how it can safeguard your business from potential risks and legal issues associated with the sale and consumption of alcohol.
The Importance of Liquor Liability Insurance
Liquor liability insurance is a crucial aspect of risk management for any business involved in the sale, service, or distribution of alcoholic beverages. As an establishment serving alcohol, whether it's a bar, nightclub, restaurant, or even a liquor store, you face unique challenges and potential liabilities that require adequate protection.
Accidents or incidents involving alcohol can lead to costly lawsuits and damage your business's reputation. Liquor liability coverage helps mitigate these risks by providing financial protection in the event of alcohol-related incidents, including bodily injury, property damage, or even legal expenses arising from lawsuits.
What Does Liquor Liability Insurance Cover?
Liquor liability insurance typically covers a wide range of potential scenarios related to the sale and consumption of alcohol. Here are some key areas that are usually included in a comprehensive liquor liability policy:
1. Third-Party Bodily Injury
If a patron becomes intoxicated at your establishment and causes harm to another individual, resulting in bodily injury, liquor liability insurance can help cover medical expenses, legal fees, and any potential settlement or judgment costs.
2. Property Damage
Accidents happen, and property damage can occur during alcohol-related incidents. Liquor liability coverage extends its protection to cover any damages caused by patrons who have consumed alcohol at your establishment.
3. Legal Defense Costs
In situations where legal action is taken against your business due to an alcohol-related incident, liquor liability insurance can help cover the expenses associated with legal defense, including attorney fees, court costs, and related legal fees.
4. Assault and Battery
Unfortunately, altercations and fights can occur in establishments serving alcohol. Liquor liability coverage often includes protection against claims arising from assault and battery incidents on your premises.
5. Liquor License Defense
Liquor license violations can have serious consequences for your business. Liquor liability insurance can assist in covering legal expenses and fines associated with defending your liquor license in the event of a violation.
Understanding Coverage Limits and Exclusions
It is important to note that liquor liability insurance policies may have specific coverage limits and exclusions. These limitations can vary based on the insurance carrier and the specific policy in place. It is crucial to review your policy carefully to understand the extent of coverage provided and any exclusions that may apply.
Conclusion
In summary, liquor liability insurance is a critical component for businesses involved in the sale and service of alcohol. SDG Insurance Agency understands the unique risks faced by the finance and insurance industry and provides tailored insurance solutions to help mitigate these risks effectively.
By partnering with SDG Insurance Agency, you can be confident in the protection and support you receive, ensuring that your business is safeguarded from potential risks and liabilities associated with the sale and consumption of alcohol.