What Does Employers Liability Insurance Cover?
Jul 10, 2018
Insurance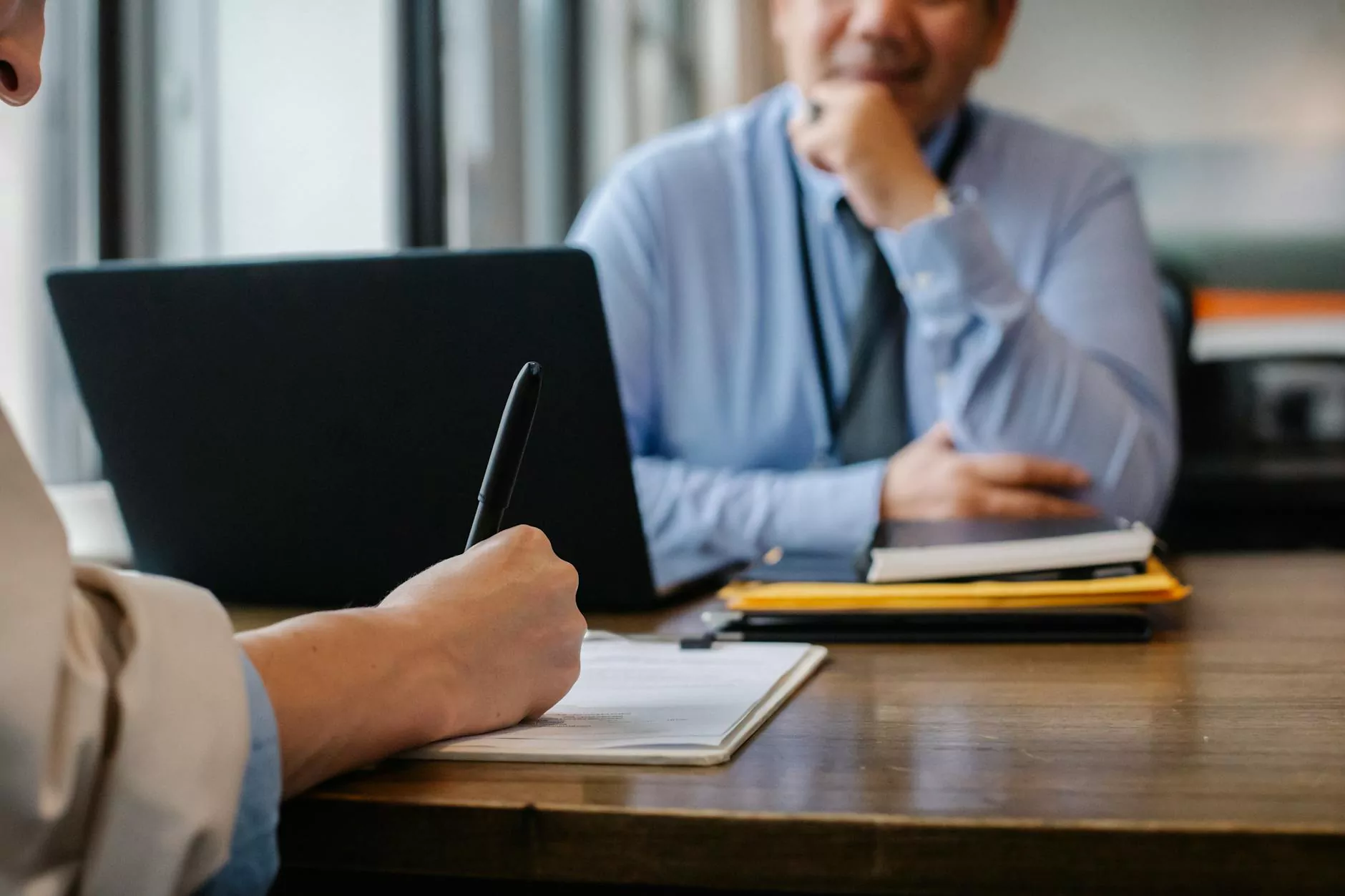 Introduction
Welcome to SDG Insurance Agency, a trusted provider of comprehensive insurance solutions in the finance industry. In this article, we will delve into the topic of employers liability insurance coverage, helping you understand its significance and the protection it offers to businesses. Whether you are a small business owner or an employer concerned about potential workplace risks, this detailed guide will provide you with valuable insights.
Understanding Employers Liability Insurance
Employers liability insurance is a vital component of risk management for businesses. It offers protection in scenarios where employees suffer harm or illness as a result of their work. This coverage is crucial as it safeguards both the interests of employees and employers, ensuring that individuals receive financial support for medical expenses, lost wages, and other related costs.
Key Features of Employers Liability Insurance Coverage
Employers liability insurance covers various aspects related to employee injuries or illnesses. Let's explore some key features:
1. Compensation for Occupational Injuries
In the unfortunate event of an employee getting injured while carrying out their duties, employers liability insurance provides compensation for medical expenses and subsequent rehabilitation costs. It acts as a safety net, ensuring that employees receive the necessary support without impacting the financial stability of the employer.
2. Legal Expenses Coverage
Employers liability insurance also offers protection against legal expenses arising from employee claims. In case an employee files a lawsuit related to work-related injuries, this coverage provides financial assistance to handle legal fees, ensuring that businesses can defend their interests effectively.
3. Long-Term Health Implications
Work-related injuries or illnesses can have long-term health implications for employees. Employers liability insurance addresses this by extending coverage to long-term health conditions such as recurring illnesses or chronic ailments caused by work-related factors. This ensures that employees receive ongoing support for their healthcare needs.
Who Needs Employers Liability Insurance?
Employers liability insurance is typically required by law in many countries, emphasizing its importance for businesses. It is vital for:
Small businesses
Medium-sized enterprises
Large corporations
Companies with employees engaged in physically demanding work
Organizations with higher risks associated with workplace hazards
Benefits of Employers Liability Insurance
Let's explore some key benefits of having employers liability insurance:
1. Financial Protection
Employers liability insurance offers financial protection and peace of mind to both employers and employees. In the event of an injury or illness, employees can access necessary medical treatment without worrying about astronomical bills. It also protects employers from financial strain due to legal expenses and compensation claims.
2. Compliance with Legal Requirements
By having employers liability insurance coverage, businesses ensure compliance with legal regulations, avoiding potential fines or penalties. It demonstrates a commitment to the well-being of employees, which can enhance the company's reputation and attract talented individuals.
3. Employee Confidence
Having employers liability insurance coverage enhances employee confidence and trust in the organization. By investing in their well-being, businesses create a positive work environment that prioritizes the safety and security of employees. This can foster loyalty and encourage higher employee retention rates.
Coverage Limitations
While employers liability insurance provides extensive coverage, it is essential to be aware of its limitations. Coverage may not apply to:
Intentional acts causing harm
Claims arising from non-work-related activities
Independent contractors or freelancers
Excluded employees as defined by the policy
Conclusion
Employers liability insurance is a necessary component of comprehensive risk management for businesses. It offers financial protection, legal support, and peace of mind to both employers and employees. By investing in this coverage, businesses prioritize the health and well-being of their workforce, ensuring a safe and secure environment. Contact SDG Insurance Agency today to learn more about employers liability insurance and how it can benefit your organization.