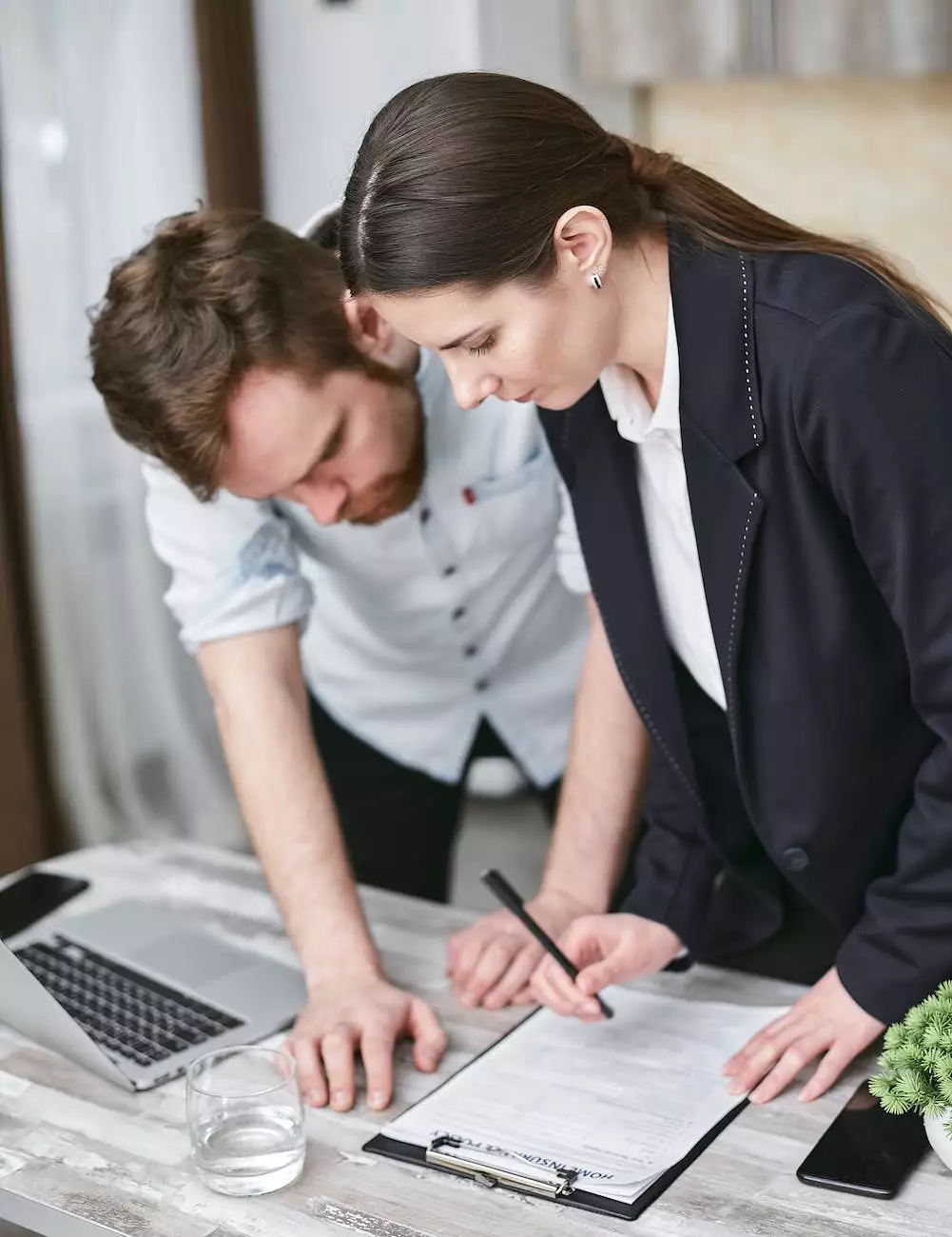 Protect What Matters Most with SDG Insurance Agency
When it comes to safeguarding your personal assets and ensuring financial security for you and your loved ones, finding the right insurance coverage is crucial. At SDG Insurance Agency, we understand the importance of personal insurance and are dedicated to helping individuals like you find comprehensive coverage that suits your specific needs.
Comprehensive Coverage Tailored for You
With years of experience in the insurance industry, SDG Insurance Agency offers a wide range of personal insurance policies to protect against life's uncertainties. Our team of experts will work closely with you to assess your unique situation and provide personalized coverage options that address your concerns.
Home Insurance
When it comes to protecting your most valuable asset, SDG Insurance Agency has you covered. Our home insurance policies offer comprehensive protection for your property, personal belongings, and liability. Whether you own a house, condominium, or rental property, we can find a policy that fits your needs and budget.
Auto Insurance
Driving without proper auto insurance coverage can expose you to significant financial risks. SDG Insurance Agency offers reliable auto insurance policies that protect you and your vehicle against accidents, theft, and other unforeseen events. Our dedicated team will help you select the right coverage to ensure peace of mind on the road.
Life Insurance
Secure the financial future of your loved ones with our comprehensive life insurance options. SDG Insurance Agency understands the importance of providing financial support in the event of an unexpected loss. We offer a variety of life insurance policies that provide coverage for funeral expenses, mortgage payments, education costs, and more.
Disability Insurance
Protect your income and livelihood with disability insurance from SDG Insurance Agency. Our disability insurance policies provide income replacement in the event you are unable to work due to illness or injury. We'll help you navigate the options and find a policy that offers the right level of coverage to meet your needs.
Personal Liability Insurance
Mitigate potential financial risks with personal liability insurance from SDG Insurance Agency. Accidents happen, and if you are faced with a lawsuit, personal liability coverage can help protect your assets. Our experts will guide you through the process and help you choose the right policy to safeguard your financial well-being.
Why Choose SDG Insurance Agency for Your Personal Insurance Needs?
Choosing the right insurance agency is a key factor in ensuring you receive the quality coverage you deserve. Here are just a few reasons why SDG Insurance Agency stands out:
Expertise and Experience
With countless years in the industry, our team has the knowledge and experience to help you navigate the complex world of personal insurance. We stay up to date with the latest industry trends and regulations to ensure we provide you with the best coverage options available.
Personalized Approach
At SDG Insurance Agency, we understand that every individual is unique. That's why we take a personalized approach when it comes to recommending insurance solutions. We carefully assess your needs, taking into account your lifestyle, financial goals, and risk tolerance to create a tailored insurance plan just for you.
Wide Range of Coverage Options
We offer a wide range of coverage options to cater to different personal insurance needs. Whether you're a homeowner, a driver, or someone looking to protect their loved ones' future, we have the right policies to ensure comprehensive coverage. Our goal is to provide you with peace of mind, knowing that you're protected from life's uncertainties.
Excellent Customer Service
At SDG Insurance Agency, we prioritize the satisfaction of our clients. Our dedicated team is committed to providing unparalleled customer service, answering any questions you may have, and guiding you through the insurance process. We aim to create a long-lasting relationship built on trust and reliability.
Contact SDG Insurance Agency Today
When it comes to personal insurance, trust the experts at SDG Insurance Agency. We are here to simplify the insurance shopping process and provide you with the tools and resources needed to make informed decisions. Let us protect what matters most to you.
For more information or to get a personalized insurance quote, contact SDG Insurance Agency today. Our friendly team is ready to assist you.