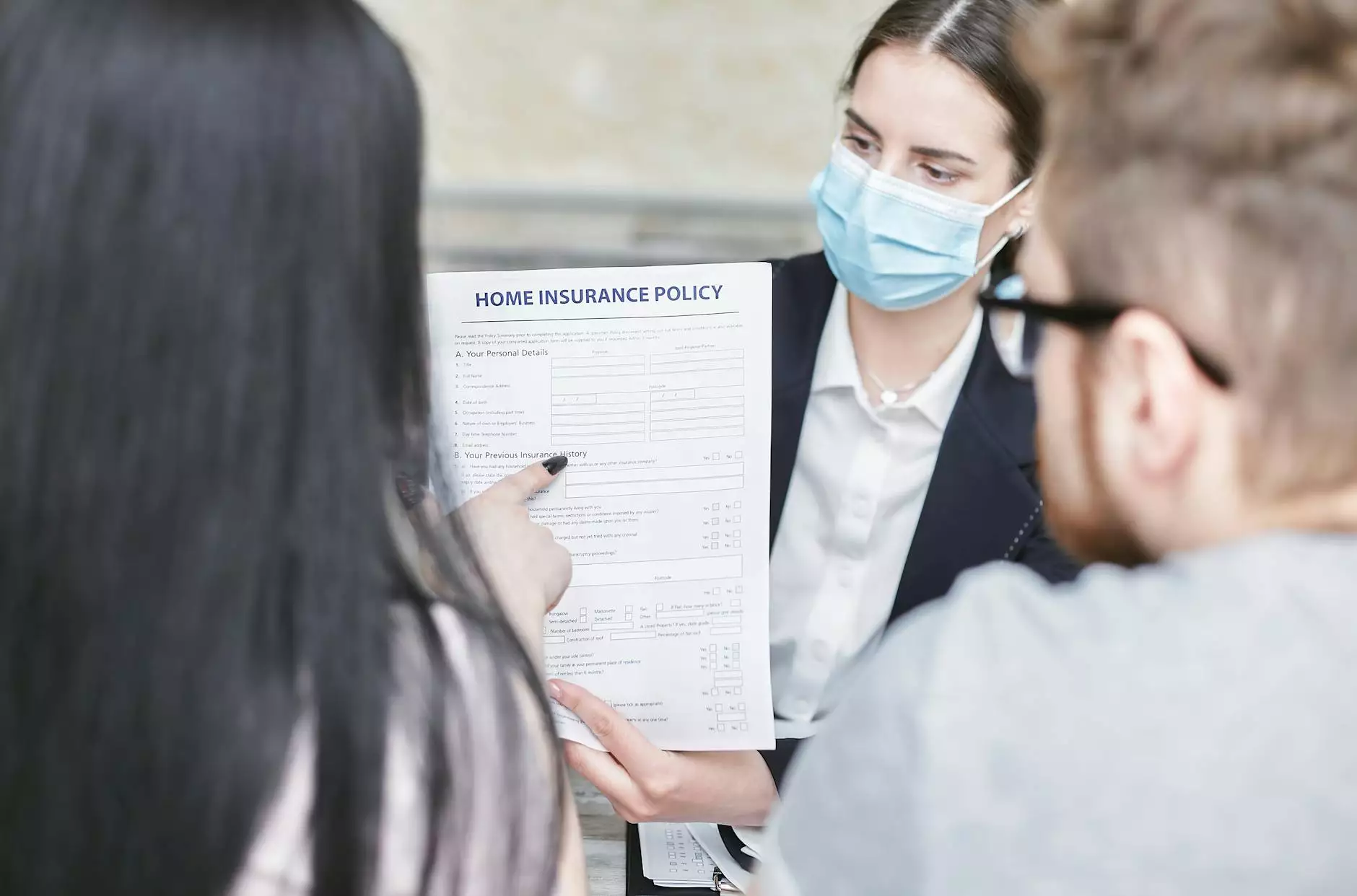 Protecting Your Electrical Business
Welcome to SDG Insurance Agency, your trusted partner in the electrician insurance industry. We understand the unique risks and challenges that electricians face in their line of work. Our goal is to provide you with comprehensive and tailored insurance solutions that protect your business, assets, and reputation.
Why Electricians Need Insurance
As an electrician, you deal with complex electrical systems, high voltage, and potential risks on a daily basis. While you take every precaution to ensure safety on the job, accidents can still happen. That's where electrician insurance comes in.
Having the right insurance coverage not only gives you peace of mind but also protects you from financial liabilities arising from property damage, bodily injury, or legal claims. Without insurance, you risk facing significant expenses that could potentially bankrupt your business.
Comprehensive Coverage for Electricians
At SDG Insurance Agency, we specialize in providing comprehensive insurance coverage specifically designed for electricians. Our policies offer protection against various risks and unforeseen circumstances that you may encounter in your line of work.
1. General Liability Insurance
Our general liability insurance provides coverage for bodily injury, property damage, and personal injury claims that may arise while you are providing electrical services. This policy protects you and your business in the event of accidents or damage caused to others.
2. Professional Liability Insurance
Also known as errors and omissions insurance, professional liability insurance safeguards you against claims of negligence, errors, or omissions in your professional services. This coverage is especially crucial for electricians who provide design, consultation, or inspection services.
3. Commercial Property Insurance
Protecting your business property and assets is essential. Our commercial property insurance covers your building, equipment, tools, and inventory against damage or loss caused by fire, theft, vandalism, or other covered perils.
4. Workers' Compensation Insurance
Your employees are essential to the success of your electrical business. Workers' compensation insurance provides coverage for their medical expenses, lost wages, and rehabilitation in case of work-related injuries or illnesses. This coverage ensures that your employees are taken care of and helps you comply with legal requirements.
5. Commercial Auto Insurance
If your electrical business operates vehicles for transportation, it's crucial to have commercial auto insurance. This coverage protects your vehicles and drivers in case of accidents, collisions, theft, or other damages.
Customized Solutions for Your Business
At SDG Insurance Agency, we understand that every electrician's business is unique. That's why we offer customized insurance plans tailored to your specific needs. Our experienced agents will work closely with you to assess the risks your business faces and provide personalized recommendations.
We take pride in our in-depth industry knowledge and partnerships with top-rated insurance carriers. With SDG Insurance Agency, you can trust that you are getting the best coverage at competitive rates.
Contact Us Today
Don't leave the protection of your electrical business to chance. Contact SDG Insurance Agency today to discuss your insurance needs. Our team of experts is ready to provide you with a free, no-obligation quote and answer any questions you may have. Protect your electrician business with the right insurance coverage tailored to your needs.