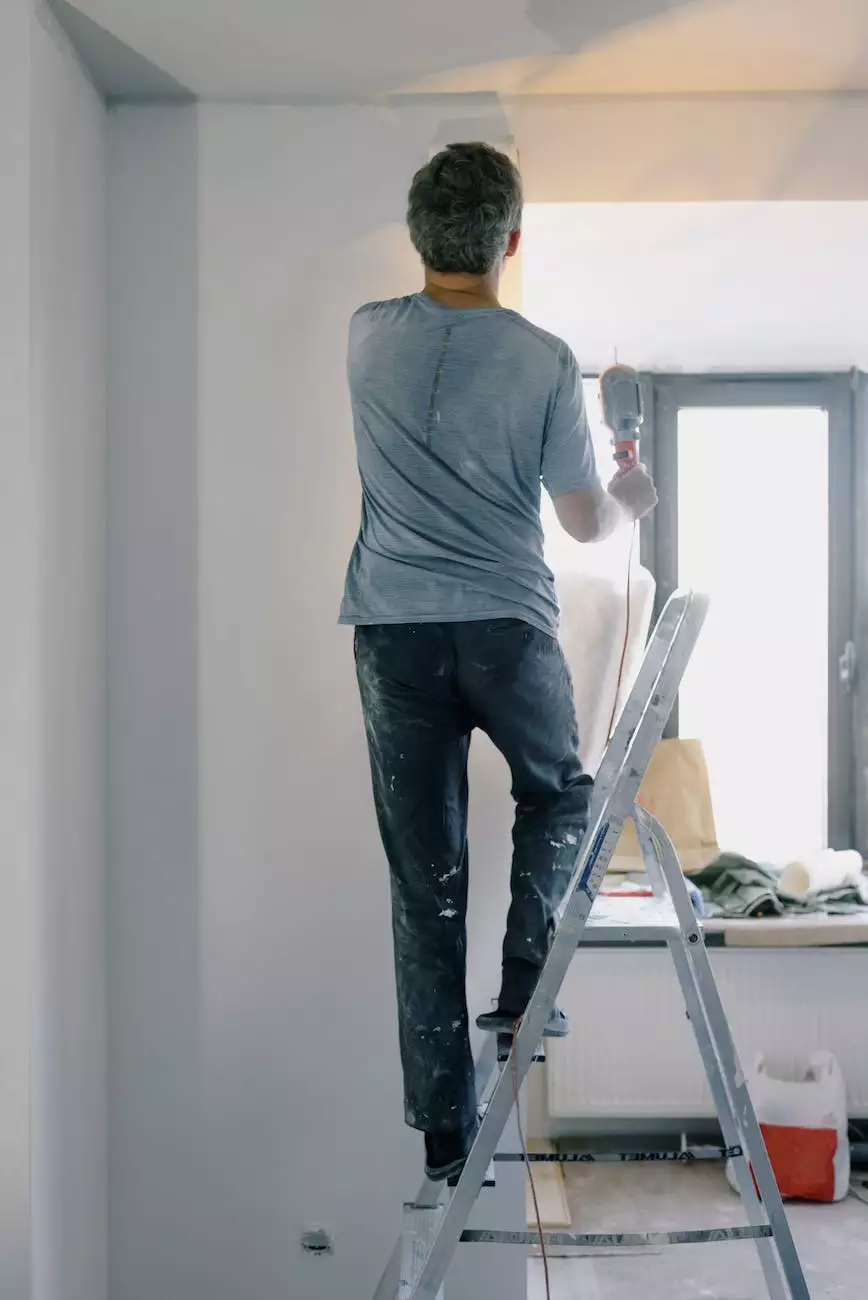 Are you an electrical contractor seeking comprehensive insurance coverage to safeguard your business? Look no further. SDG Insurance Agency, a leading provider of insurance solutions in the finance and insurance industry, is here to assist you in understanding the different types of insurance policies that are essential for electrical contractors.
General Liability Insurance for Electrical Contractors
As an electrical contractor, it's crucial to have general liability insurance to protect yourself and your business from potential lawsuits. This insurance coverage provides financial protection in case of bodily injury, property damage, advertising injury, or personal injury claims caused by your business operations. With an appropriate general liability insurance policy in place, you will be able to mitigate the financial risks associated with these claims and focus on delivering exceptional services to your clients.
Commercial Property Insurance for Electrical Contractors
A comprehensive commercial property insurance policy is a must-have for any electrical contractor. This insurance coverage protects your business property, including buildings, equipment, tools, and inventory, from perils such as fire, theft, vandalism, and natural disasters. Electrical contractors usually possess expensive tools and equipment necessary for their work, and commercial property insurance ensures that you can recover quickly in case of any unforeseen events that might damage or destroy your valuable assets.
Business Interruption Insurance
Business interruption insurance for electrical contractors is designed to help businesses recover from unexpected disruptions that may lead to a temporary halt in operations. This insurance coverage provides financial support to cover ongoing expenses, payroll, and lost profits during a period of interruption caused by events such as fires, storms, or other covered perils. Having business interruption insurance enables you to maintain financial stability and ensures that your business can bounce back quickly in the face of challenges.
Professional Liability Insurance
Professional liability insurance, also known as errors and omissions insurance, is crucial for electrical contractors who provide design or consultation services. This type of insurance protects you from claims alleging negligence, errors, or omissions in the services you provide. In the electrical contracting industry, mistakes or oversights can have severe consequences, and professional liability insurance provides the necessary coverage to protect your business and reputation.
Workers' Compensation Insurance
Electrical contractors often have employees who work on construction sites or in potentially hazardous environments. Workers' compensation insurance is essential for providing medical benefits, wage replacement, and rehabilitation services to employees who suffer work-related injuries or illnesses. As an employer, having workers' compensation insurance demonstrates your commitment to your employees' well-being and ensures compliance with legal requirements.
Commercial Auto Insurance
If your electrical contracting business operates a fleet of vehicles, commercial auto insurance is vital. This insurance coverage protects your vehicles, drivers, and other motorists in case of accidents, damages, or injuries on the road. Whether you have service vans, trucks, or specialty vehicles for your electrical work, commercial auto insurance helps keep your business moving forward and provides financial protection when unforeseen incidents occur.
Contractor's Equipment Insurance
Electrical contractors heavily rely on specialized equipment to complete their projects efficiently. Contractor's equipment insurance protects your valuable tools, machinery, and equipment from damage, loss, or theft. This insurance coverage ensures that you can continue your operations even if your equipment is damaged or stolen, allowing your business to minimize downtime and maintain productivity.
Umbrella Insurance
An umbrella insurance policy provides additional liability coverage that goes above and beyond the limits of your other insurance policies, such as general liability or commercial auto insurance. For electrical contractors, who face various risks associated with their work, having umbrella insurance provides an extra layer of protection against potentially costly claims and lawsuits.
Conclusion
As an electrical contractor, having the right insurance coverage is essential to safeguard your business, protect your assets, and ensure peace of mind. SDG Insurance Agency, a trusted partner in the finance and insurance industry, understands the unique needs of electrical contractors and can guide you in selecting the appropriate insurance policies to meet your requirements. With our expert advice and comprehensive coverage options, you can focus on your business knowing that you are protected against potential risks. Contact SDG Insurance Agency today to discuss your insurance needs and secure the right coverage for your electrical contracting business.