Tax and Accounting Services for Finance - Insurance | SDG Insurance Agency
Apr 17, 2019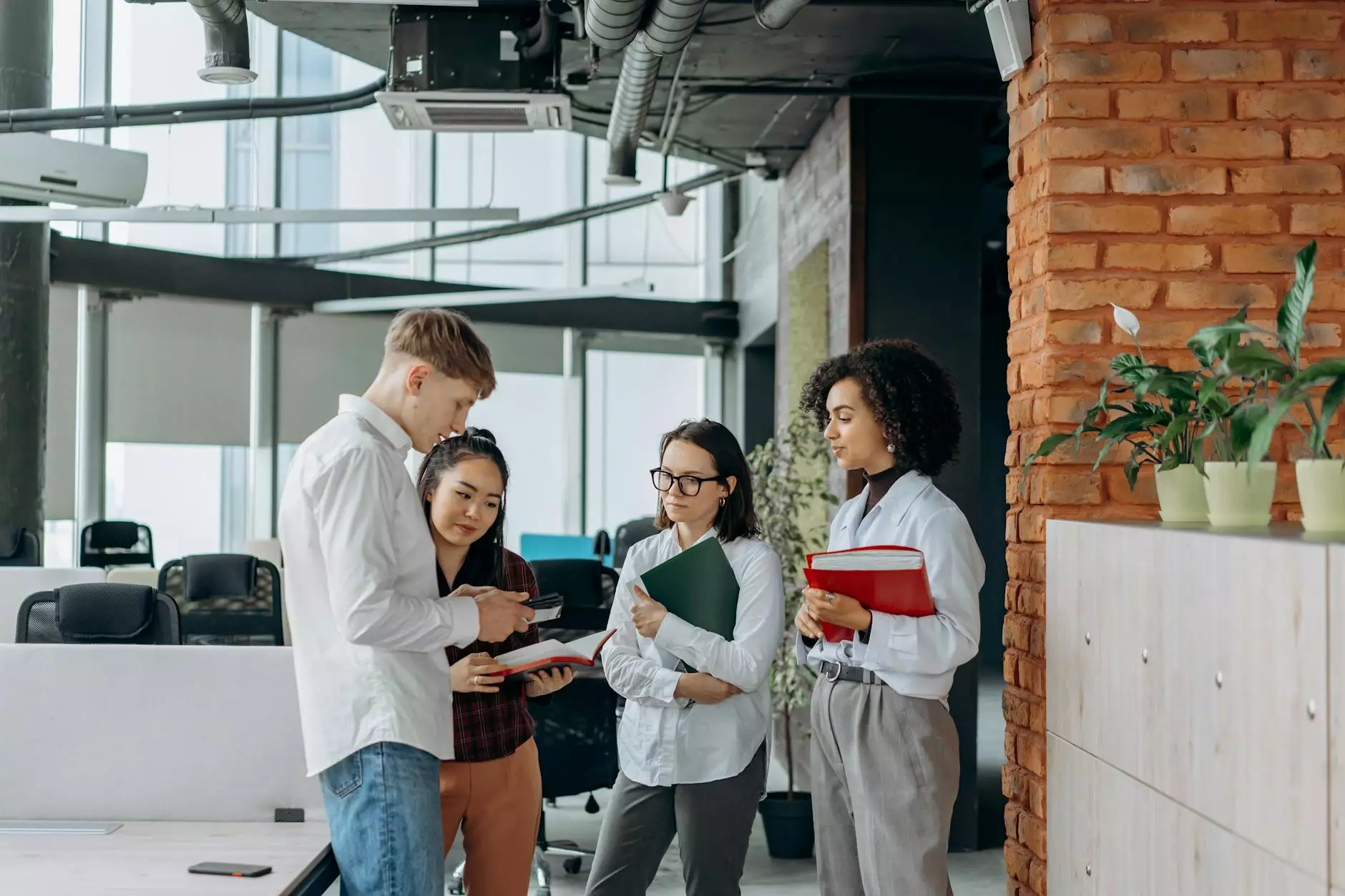 Introduction
Welcome to SDG Insurance Agency, your trusted source for comprehensive tax and accounting services in the finance and insurance industry. With our expertise and commitment to excellence, we strive to provide tailored solutions to meet the unique needs of individuals and businesses alike.
Expert Tax Services
At SDG Insurance Agency, we understand that tax compliance and planning can be complex and time-consuming. Our team of skilled tax professionals is proficient in all aspects of tax law and regulations, ensuring accurate and efficient tax preparation. Whether you need assistance with personal tax returns or complex corporate tax structures, we have you covered.
Individual Taxation
Our dedicated team works closely with individuals to optimize their tax position, utilizing every available deduction and credit to maximize tax savings. We stay up-to-date with the latest tax laws and regulations to provide informed advice, ensuring you remain compliant while minimizing your tax liability.
Business Taxation
For businesses, proper tax planning and compliance are crucial to financial success. Our experts specialize in helping businesses navigate the intricacies of corporate taxation, whether it's optimizing deductions, structuring transactions, or ensuring compliance with ever-changing tax laws. We are here to provide strategic guidance and support, so you can focus on growing your business.
Premium Accounting Services
In addition to our tax expertise, SDG Insurance Agency offers a range of comprehensive accounting services. Our skilled professionals are equipped to handle all your accounting needs, ranging from basic bookkeeping to complex financial reporting and analysis.
Bookkeeping and Financial Statements
We provide meticulous bookkeeping services, ensuring your financial records are accurate and up-to-date. Our professional accountants will meticulously organize and record your transactions, preparing reliable financial statements to give you a clear picture of your business's financial health.
Financial Analysis and Reporting
Understanding your financial performance is crucial for making informed decisions. Our team utilizes advanced financial analysis techniques to provide comprehensive reports, allowing you to identify trends, assess profitability, and make strategic adjustments to drive growth. We tailor our reports to your unique needs, ensuring you have the insights necessary to succeed.
Why Choose SDG Insurance Agency?
When it comes to tax and accounting services, SDG Insurance Agency stands out from the competition. Here's why:
Expertise: Our team of experienced professionals has in-depth knowledge of tax and accounting regulations, ensuring accuracy and compliance.
Personalized Solutions: We understand that the needs of each client are unique. Our services are customized to your specific requirements, allowing us to deliver tailored solutions.
Commitment to Client Success: Your success is our priority. We go the extra mile to provide top-notch service, proactive advice, and ongoing support to help you achieve your financial goals.
Trust and Reliability: SDG Insurance Agency has built a reputation for trust and reliability. Count on us to handle your tax and accounting needs with the utmost professionalism and confidentiality.
Full-Service Approach: Our comprehensive range of services ensures that all your tax and accounting needs are catered to in one place, saving you time and effort.
Contact Us Today
If you're in need of reliable tax and accounting services, look no further than SDG Insurance Agency. Our team of experts is ready to assist you. Contact us now to schedule a consultation and discover how our tailored solutions can benefit you.
Tax and Accounting Services - Finance - Insurance | SDG Insurance Agency
SDG Insurance Agency provides top-quality tax and accounting services for individuals and businesses in the finance and insurance sector. Our team of experts ensures accurate tax preparation, maximized deductions, and efficient tax planning. Whether you need assistance with personal or business taxation, we have the knowledge and expertise to deliver exceptional results.
Our accounting services cover everything from bookkeeping to financial analysis and reporting. We keep your financial records in order, provide reliable statements, and offer comprehensive insights to help you make informed decisions for your business's success.
Choose SDG Insurance Agency for all your tax and accounting needs. With our expertise, personalized solutions, and commitment to client success, you can trust us to deliver superior service. Contact us today and experience the difference.