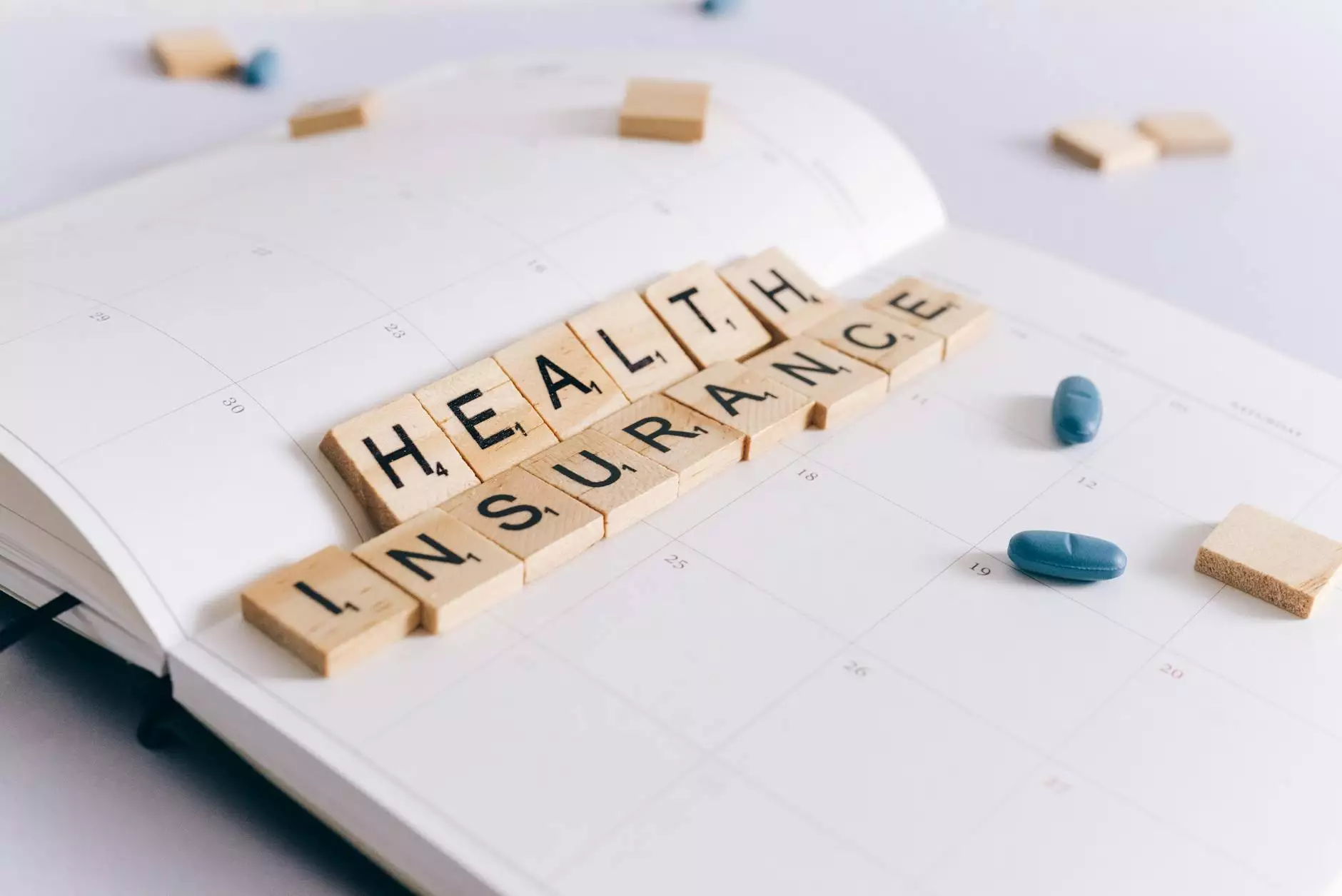 Welcome to SDG Insurance Agency, your trusted partner in landlord insurance solutions in Illinois. As a leading provider of insurance services in the Finance - Insurance category, we understand the unique needs and challenges faced by landlords in Illinois. Whether you own a single rental property or a portfolio of properties, having the right insurance coverage is essential in protecting your investment and ensuring peace of mind.
Understanding Landlord Insurance in Illinois
Landlord insurance, also commonly referred to as rental property insurance, is a specialized insurance policy designed to provide coverage for landlords who rent out their properties. In Illinois, having landlord insurance is not a legal requirement, but it is highly recommended to protect yourself, your property, and your rental income from potential risks and liabilities.
The Importance of Landlord Insurance in Illinois
As a landlord, you face a range of unique risks and exposures that are not typically covered by standard homeowners' insurance policies. Landlord insurance offers comprehensive protection against these risks, ensuring that you are financially safeguarded in the event of an unforeseen incident or lawsuit.
One of the key elements of landlord insurance is property coverage. This protects the physical structure of your rental property, including any outbuildings, from damages caused by covered perils such as fire, vandalism, or natural disasters. It also covers the cost of repairs or rebuilding, allowing you to restore your property swiftly and efficiently.
Another crucial aspect of landlord insurance is liability coverage. This provides financial protection in the event that a tenant or visitor suffers an injury on your rental property and holds you responsible. Liability coverage helps cover legal expenses, medical bills, and any potential damages awarded in a lawsuit, reducing your financial burden and protecting your assets.
In addition to property and liability coverage, landlord insurance may also include loss of rental income coverage. This safeguards your rental income in the event that your property becomes uninhabitable due to a covered loss. It can provide compensation for the lost rental income during the repair or rebuilding period, ensuring that you can continue to meet your financial obligations.
Requirements for Landlord Insurance in Illinois
While landlord insurance is not mandated by law in Illinois, it is highly recommended to protect your interests and investments. However, if you have a mortgage on your rental property, your lender may require you to carry landlord insurance as a condition of the loan. It is crucial to review your loan agreement and consult with your lender to ensure compliance with their insurance requirements.
Understanding the specific requirements and limitations of landlord insurance is important to make informed decisions about your coverage. At SDG Insurance Agency, our team of experts can guide you through the process, tailor an insurance solution that meets your needs, and provide clarification on any questions you may have.
Customizing Your Landlord Insurance Policy
Every rental property is unique, and your insurance policy should reflect the specific characteristics and risks associated with your property. At SDG Insurance Agency, we offer customizable landlord insurance policies that can be tailored to your individual needs.
Some of the key factors to consider when customizing your policy include:
Property type: Whether you own a single-family home, a multi-unit building, or a commercial property, we can provide coverage options that suit your specific property type.
Rental income: The amount of rental income you generate from your property plays a role in determining the appropriate coverage limits. We can help you assess the potential loss of income and ensure you have adequate protection.
Location: The location of your rental property can impact its vulnerability to certain risks, such as floods, earthquakes, or high-crime areas. Considering the geographical factors is crucial in determining the coverage options that best suit your needs.
Tenant profile: The type of tenants you have, such as families, students, or professionals, can influence the level of risk associated with your property. Understanding your tenant profile helps in assessing the liability coverage needed.
Additional coverage: Depending on your preferences and requirements, you may choose to add additional coverage options, such as umbrella insurance, which provides an extra layer of protection above the limits of your landlord insurance policy.
Why Choose SDG Insurance Agency for Your Landlord Insurance Needs
At SDG Insurance Agency, we are committed to providing comprehensive and tailored insurance solutions for landlords in Illinois. Here's why you should choose us as your trusted insurance partner:
Expert Guidance: Our team of insurance professionals has in-depth knowledge and experience in the landlord insurance industry. We can provide expert guidance and answer any questions you may have throughout the insurance process.
Customized Coverage: We understand that every landlord has unique needs. We work closely with you to customize your policy, ensuring that you have the right coverage to protect your investment and rental income.
Competitive Rates: As an independent insurance agency, we have access to multiple insurance carriers, allowing us to shop around and find you the most competitive rates without compromising on coverage.
Exceptional Service: We pride ourselves on delivering exceptional customer service. From policy selection to claims assistance, we are here to support you every step of the way and provide prompt and attentive service.
Don't leave the protection of your rental property to chance. Contact SDG Insurance Agency today to learn more about our comprehensive landlord insurance solutions in Illinois. Our team is ready to assist you and provide the peace of mind you deserve as a responsible landlord.