Roadside Assistance Coverage in Arizona & Indiana
Apr 1, 2019
Auto Insurance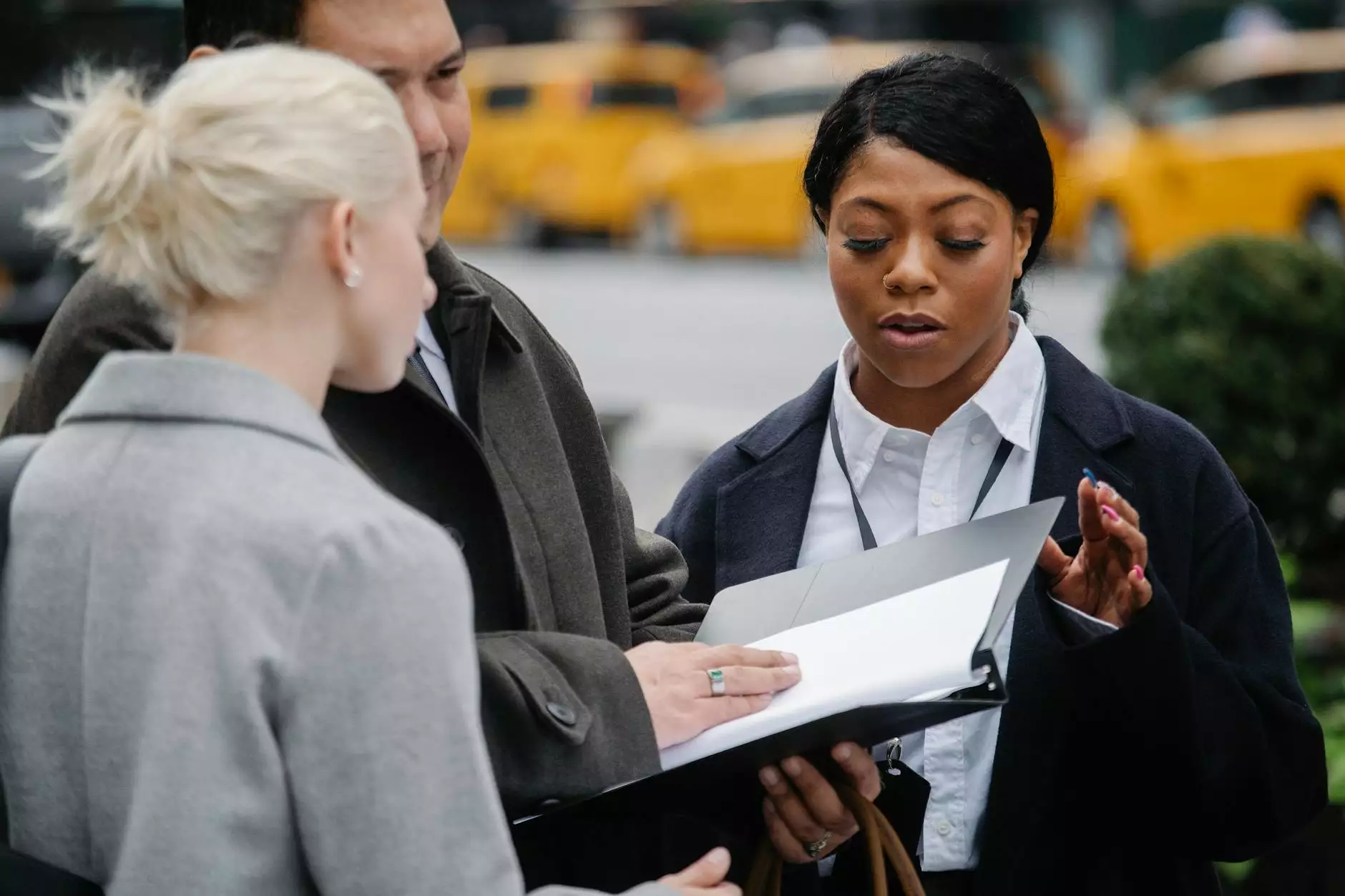 Why Roadside Assistance is Vital for Drivers in Arizona & Indiana
As a driver, experiencing a roadside emergency is never a pleasant situation. Whether you have a flat tire, run out of fuel, or need a jump-start, the inconvenience and potential dangers can quickly become overwhelming. That's where SDG Insurance Agency's comprehensive roadside assistance coverage steps in to provide you with reliable and efficient support when you need it most.
What Does Our Roadside Assistance Coverage Include?
SDG Insurance Agency offers a wide range of benefits under our roadside assistance coverage to ensure that you have peace of mind while traveling in Arizona & Indiana. Our coverage includes:
Towing Services
In the event that your vehicle breaks down and cannot be easily repaired on the spot, our roadside assistance coverage includes towing services. Our network of trusted towing professionals will promptly arrive at your location and transport your vehicle to the nearest qualified repair facility. We understand the importance of getting you back on the road safely and efficiently.
Emergency Fuel Delivery
Running out of fuel can happen to the best of us. With our roadside assistance coverage, you don't need to worry about finding a nearby gas station or walking long distances with a fuel can. Our team will deliver the fuel you need to reach the nearest gas station and get you back on track without any unnecessary hassle.
Battery Jump-Start
No one wants to be caught with a dead battery, especially when you have somewhere important to be. Our roadside assistance coverage offers battery jump-start services, so you can quickly get your vehicle up and running again. Our experienced professionals will ensure a safe jump-start without causing any damage to your vehicle's electrical system.
Tire Change
Dealing with a flat tire on the side of the road can be challenging, especially if you lack the necessary tools or experience. With our roadside assistance coverage, you can rely on our experts to change your flat tire with a spare tire, ensuring that you can continue your journey without further delay.
Lockout Services
Locking yourself out of your vehicle can be a frustrating and stressful experience. Our roadside assistance coverage includes lockout services, so you can gain access to your vehicle quickly and without causing any damage. Our skilled professionals will efficiently unlock your vehicle, allowing you to retrieve your keys and get back on the road.
Choose SDG Insurance Agency for Reliable Roadside Assistance
At SDG Insurance Agency, we prioritize the safety and convenience of our clients in Arizona & Indiana. Our extensive roadside assistance coverage aims to provide the highest quality of service in emergency situations. Whether you are stranded on the side of the road, unable to start your vehicle, or facing any other roadside issue, our dedicated experts are just a call away.
Our team of experienced professionals understands the stress and frustration that can accompany a roadside emergency. With our roadside assistance coverage, you can put your trust in us to deliver prompt, reliable, and efficient support when you need it most.
Don't let a roadside emergency ruin your day. Contact SDG Insurance Agency today to learn more about our comprehensive roadside assistance coverage and how it can provide you with the peace of mind you deserve.
SDG Insurance Agency - Your Trusted Partner in Finance - Insurance