Why Did Your Check Engine Light Turn On?
Aug 30, 2018
Blog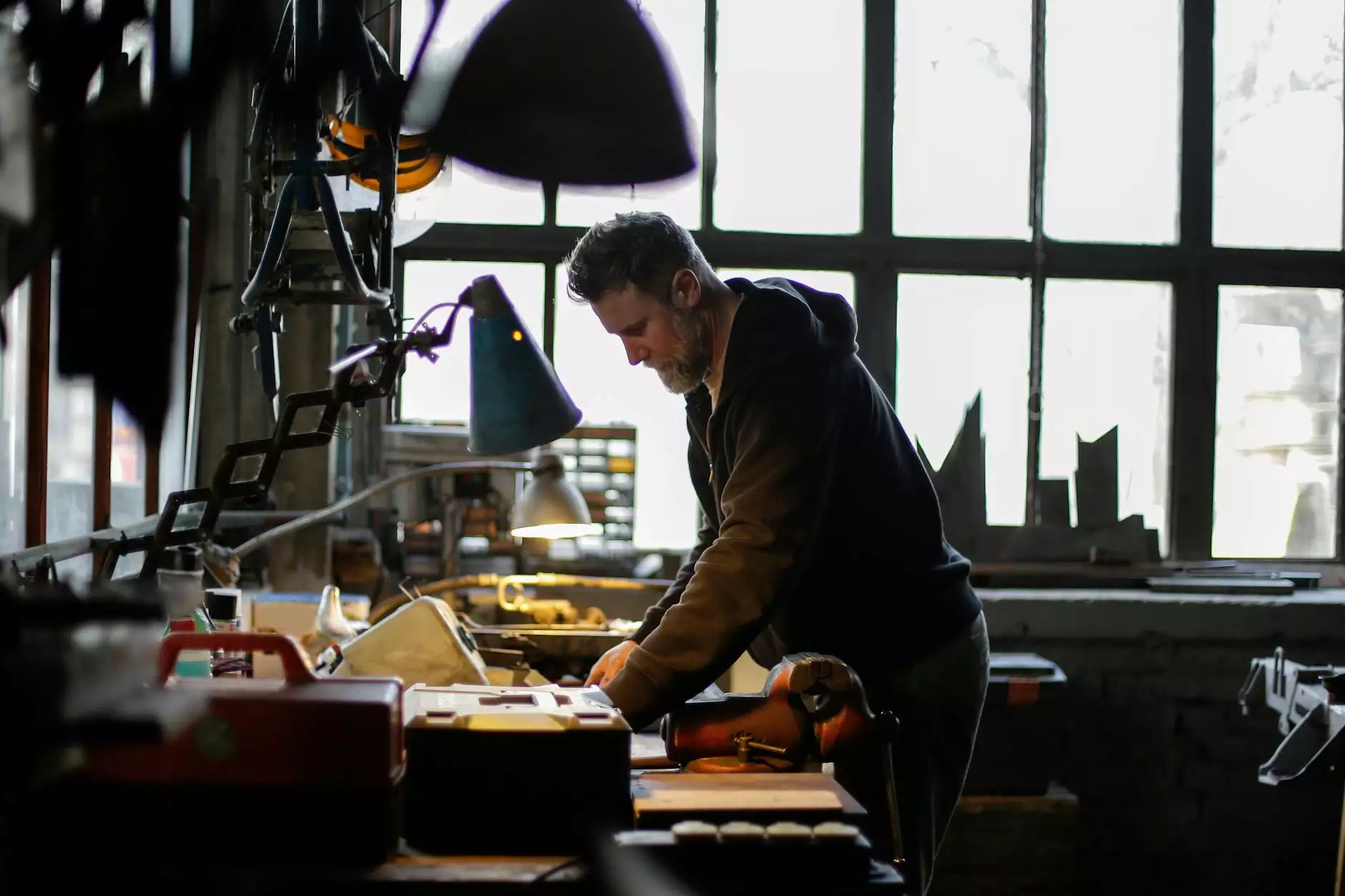 Welcome to SDG Insurance Agency, your trusted partner in providing comprehensive insurance solutions for your finance and insurance needs. In this article, we will delve into the topic of why your check engine light may have turned on in your vehicle. Understanding the various reasons behind this common issue can help you take appropriate action to address the problem and ensure the longevity of your vehicle.
Common Reasons for Check Engine Light Activation
When the dreaded check engine light illuminates on your dashboard, it can be a cause for concern. However, it's important to remember that it serves as a warning indicator of potential issues rather than an immediate crisis. Here are some common reasons why your check engine light may turn on:
1. Faulty Oxygen Sensor
The oxygen sensor in your vehicle measures the amount of oxygen in the exhaust gases. A faulty sensor can lead to a decrease in fuel efficiency and increased emissions. It is crucial to address this issue promptly to avoid further damage to your vehicle and potential environmental harm.
2. Loose or Damaged Gas Cap
Believe it or not, a loose or damaged gas cap can trigger the check engine light. This simple component helps maintain proper fuel pressure and prevents fuel evaporation. If not tightly sealed, it can lead to fuel system issues and decrease your vehicle's efficiency.
3. Malfunctioning Catalytic Converter
The catalytic converter plays a vital role in reducing harmful emissions from your vehicle. A malfunctioning catalytic converter can lead to decreased performance, increased fuel consumption, and potential damage to the engine. Diagnosing and addressing this issue is crucial for both vehicle longevity and environmental preservation.
4. Failing Ignition Coil
The ignition coil is responsible for powering the spark plugs in your engine. A failing ignition coil can cause misfires, reduced power, and overall poor engine performance. Timely replacement can prevent further damage to the ignition system and ensure smooth engine operation.
5. Faulty Mass Airflow Sensor
The mass airflow sensor measures the amount of air entering the engine and helps regulate the fuel injection system. A faulty sensor can cause rough idling, poor acceleration, and reduced fuel efficiency. Proper maintenance and timely replacement can prevent potential engine issues.
Taking Action and Seeking Professional Assistance
While the check engine light may indicate a variety of potential issues, it's essential not to panic. In some cases, the light may illuminate due to minor issues that can be resolved without professional assistance. Here are some steps you can take:
1. Check for Loose Gas Cap
Start by checking if your gas cap is tightly sealed. If it's loose or damaged, tighten it or replace it with a new one. Drive your vehicle for a few days, and if the check engine light turns off, the issue is most likely resolved.
2. Inspect Your Vehicle
Inspect your vehicle for any obvious signs of damage or issues. Look for loose wires, disconnected hoses, or visible damage to components. If you find anything concerning, consider seeking professional assistance.
3. Utilize On-Board Diagnostic (OBD) Scanner
If the check engine light persists, consider investing in an OBD scanner. These tools allow you to read error codes stored in your vehicle's computer system, providing valuable insights into the underlying issue. You can then decide whether to troubleshoot the problem yourself or seek professional help.
4. Consult with a Certified Mechanic
If the check engine light remains illuminated or you are unsure about the issue, it's always best to consult with a certified mechanic. They have the expertise and diagnostic tools to accurately identify and resolve any underlying problems, ensuring the optimal performance and safety of your vehicle.
Trust SDG Insurance Agency for Your Insurance Needs
At SDG Insurance Agency, we not only prioritize your vehicle's well-being but also offer comprehensive insurance solutions tailored to your specific needs in the finance and insurance sector. Our team of experienced professionals is committed to providing exceptional service and ensuring your peace of mind.
Contact SDG Insurance Agency today to discuss your insurance requirements and gain access to personalized solutions designed to protect your financial investments, including your valuable vehicles.