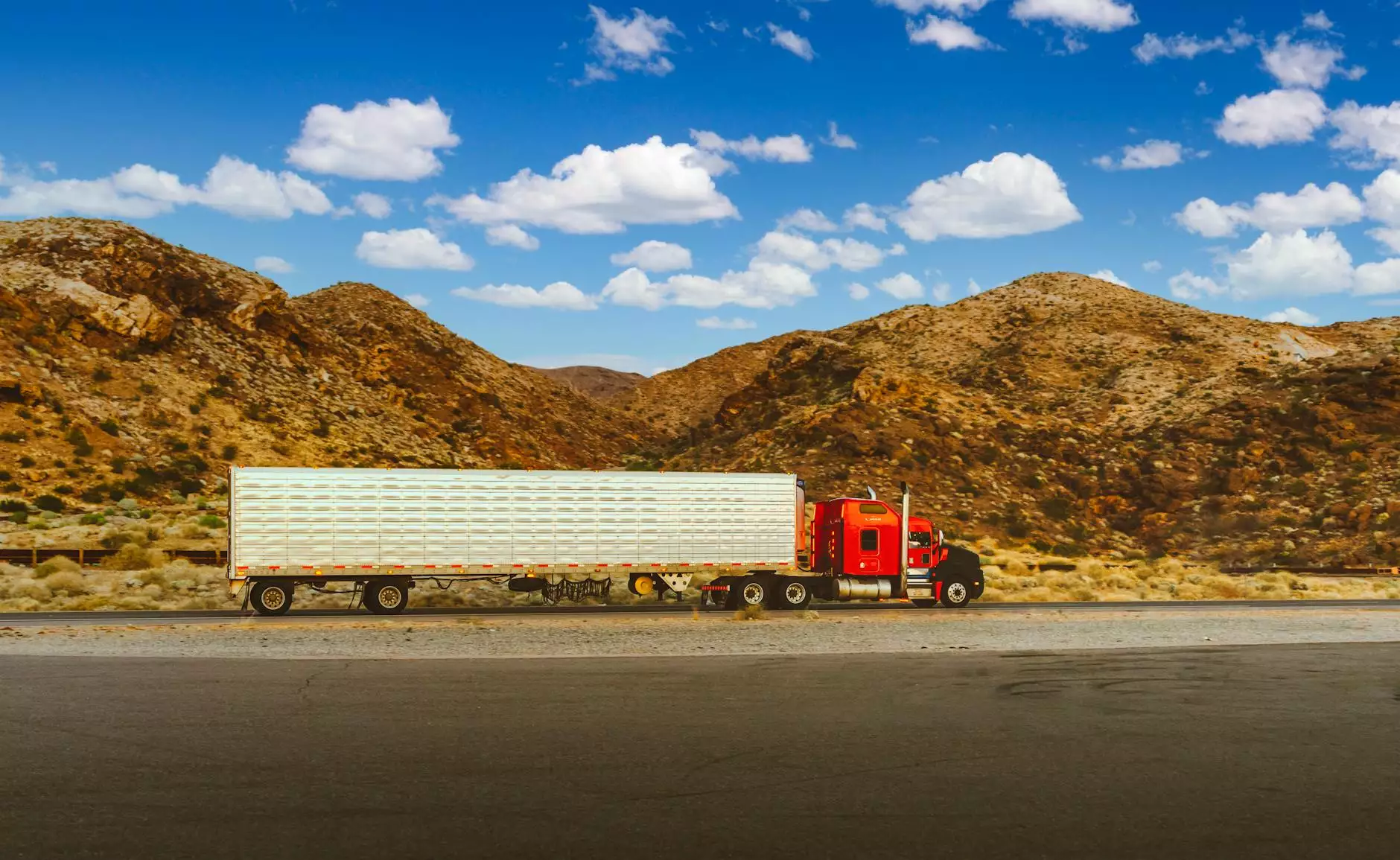 Protecting Your Assets and Operations
As a trucking company – whether you have a small fleet or a larger operation – it's crucial to have the right insurance coverage in place to protect your assets and ensure the smooth operation of your business. At SDG Insurance Agency, we understand the unique risks that trucking companies face and offer a comprehensive range of insurance solutions tailored to meet your specific needs.
Primary Liability Insurance
One essential type of insurance for your trucking company is primary liability insurance. This coverage protects you against claims for property damage and bodily injury that may result from accidents involving your trucks. It is mandatory for all motor carriers and ensures that you can meet your legal obligations should an accident occur.
Physical Damage Coverage
In addition to primary liability insurance, physical damage coverage is vital to safeguard your trucks and trailers. This insurance protects your vehicles against damages caused by accidents, vandalism, theft, or natural disasters. It ensures that you have the financial means to repair or replace your vehicles promptly, minimizing downtime and potential losses.
Cargo Insurance
Trucking companies often transport valuable cargo. Cargo insurance provides coverage for the loss or damage of the goods being transported. Having proper cargo insurance in place is crucial to protect your business from financial liabilities and ensure that you can compensate your clients in case of any losses or damages during transit.
Workers' Compensation Insurance
Workers' compensation insurance is another crucial coverage that trucking companies should have. It provides benefits, including medical expenses and lost wages, to employees who suffer work-related injuries or illnesses. By having workers' compensation insurance, you not only comply with legal requirements but also take care of your employees' well-being.
General Liability Insurance
General liability insurance provides coverage for various third-party claims, including bodily injury, property damage, and personal injury. It protects your trucking company from lawsuits and other financial burdens resulting from accidents or incidents that may occur on your premises or as a result of your operations.
Motor Truck Cargo Insurance
Motor truck cargo insurance specifically focuses on the goods or freight being transported by your trucks. It provides protection against loss or damage to the cargo while it is in transit. This coverage is important, especially if you transport high-value goods or hazardous materials that require specialized handling.
Additional Coverage Options
Depending on the nature and scale of your trucking company, you may also need additional insurance coverage such as:
Bobtail Insurance: Covers your trucks when they are operated without a trailer or while not under dispatch.
Uninsured/Underinsured Motorist Coverage: Protects your trucking company if involved in an accident caused by a driver who lacks adequate insurance coverage.
Non-Trucking Liability Insurance: Provides coverage for your trucks when they are being driven for non-business-related purposes.
Rental Reimbursement Insurance: Covers expenses for renting replacement vehicles while your trucks are being repaired due to accidents or covered incidents.
Trust SDG Insurance Agency for Your Trucking Insurance Needs
With years of experience in providing insurance solutions for the trucking industry, SDG Insurance Agency is here to assist you in finding the right coverage to protect your trucking company. Our team of knowledgeable professionals understands the unique risks and challenges you face as a trucking business and can tailor an insurance package that meets your requirements.
Don't leave your trucking company vulnerable to financial losses and unforeseen circumstances. Contact SDG Insurance Agency today to discuss your insurance needs and receive a personalized quote. We are committed to helping you safeguard your assets, operations, and peace of mind.