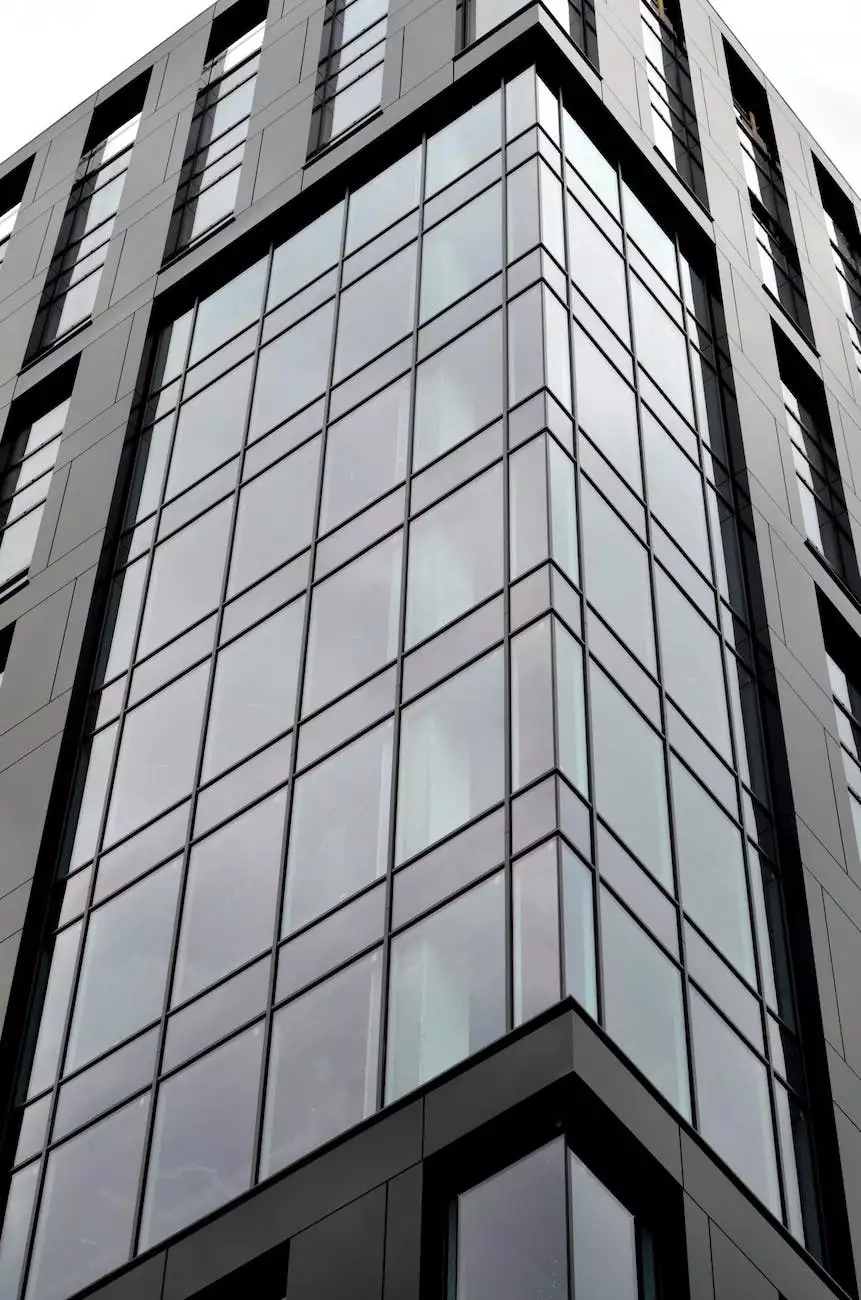 Protect Your Business Assets with Hediger & Meyers Insurance
Welcome to the Commercial Property Insurance page of SDG Insurance Agency. As one of the leading insurance agencies in the industry, we understand the unique needs and challenges businesses face when it comes to protecting their valuable assets. Our tailored insurance solutions provide comprehensive coverage to safeguard your commercial properties from various risks and ensure you can focus on growing your business with confidence.
Why Do You Need Commercial Property Insurance?
Commercial property insurance is an essential investment for any business owner. It offers financial protection against physical damage, theft, natural disasters, and other unforeseen events that can negatively impact your property. Without proper insurance coverage, your business may face significant financial losses that could jeopardize its future.
Comprehensive Coverage for Commercial Properties
At Hediger & Meyers Insurance, we specialize in providing comprehensive coverage for a wide range of commercial properties. Whether you own an office building, retail space, warehouse, or any other type of commercial property, our insurance solutions can be tailored to meet your specific needs.
Key Benefits of Our Commercial Property Insurance
When you choose our commercial property insurance, you gain access to a range of benefits that help protect your business assets and provide peace of mind:
Property Damage Coverage: Our policy covers physical damage caused by fire, lightning, wind, hail, vandalism, and more. You can confidently repair or rebuild your property without worrying about financial burdens.
Business Interruption Coverage: In the event of a covered loss, this coverage helps replace your lost income and covers your ongoing expenses, allowing you to continue business operations even during challenging times.
Liability Protection: Our insurance solutions include liability coverage to safeguard your business from legal liabilities arising from accidents, injuries, or property damage to others occurring on your premises.
Equipment and Inventory Protection: We offer coverage for your valuable equipment, machinery, inventory, and supplies, ensuring you can quickly recover and get back to business in case of theft, damage, or loss.
Additional Coverage Options: Depending on your specific requirements, we can customize your insurance policy to include additional coverage options such as flood insurance, earthquake insurance, or cyber liability insurance.
Why Choose Hediger & Meyers Insurance?
With countless insurance providers in the market, choosing the right one for your commercial property insurance needs can be overwhelming. However, there are several reasons why partnering with Hediger & Meyers Insurance makes a difference:
Expertise: Our team of experienced insurance professionals understands the complexities of the industry, enabling us to provide tailored insurance solutions that address your unique needs and risks.
Customized Policies: We believe that every business is unique, which is why we take the time to assess your requirements and create a customized insurance policy that offers the right level of coverage.
Insurance Partnerships: As an independent agency, we have established strong relationships with top-rated insurance carriers. This allows us to offer you a variety of options and competitive rates.
Claims Assistance: In the unfortunate event of a claim, we are here to provide guidance and support throughout the claims process, ensuring a quick and fair resolution.
Customer Satisfaction: Our commitment to exceptional customer service sets us apart. We prioritize building long-term relationships with our clients and always strive to exceed their expectations.
Contact Us Today
Protect your commercial property investment with the best insurance coverage available. Contact Hediger & Meyers Insurance today to discuss your specific needs and receive a personalized quote. Our dedicated team is ready to assist you in finding the ideal insurance solutions that safeguard your business and its future.
Finance - Insurance
SDG Insurance Agency specializes in providing a comprehensive range of insurance services in the Finance - Insurance category. From commercial property insurance to auto, home, and liability coverage, we are committed to protecting what matters most to you. Explore our website and discover how our insurance solutions can benefit individuals, families, and businesses alike.