The Hediger & Meyers Insurance Team Peoria, Illinois
Jun 27, 2018
About Us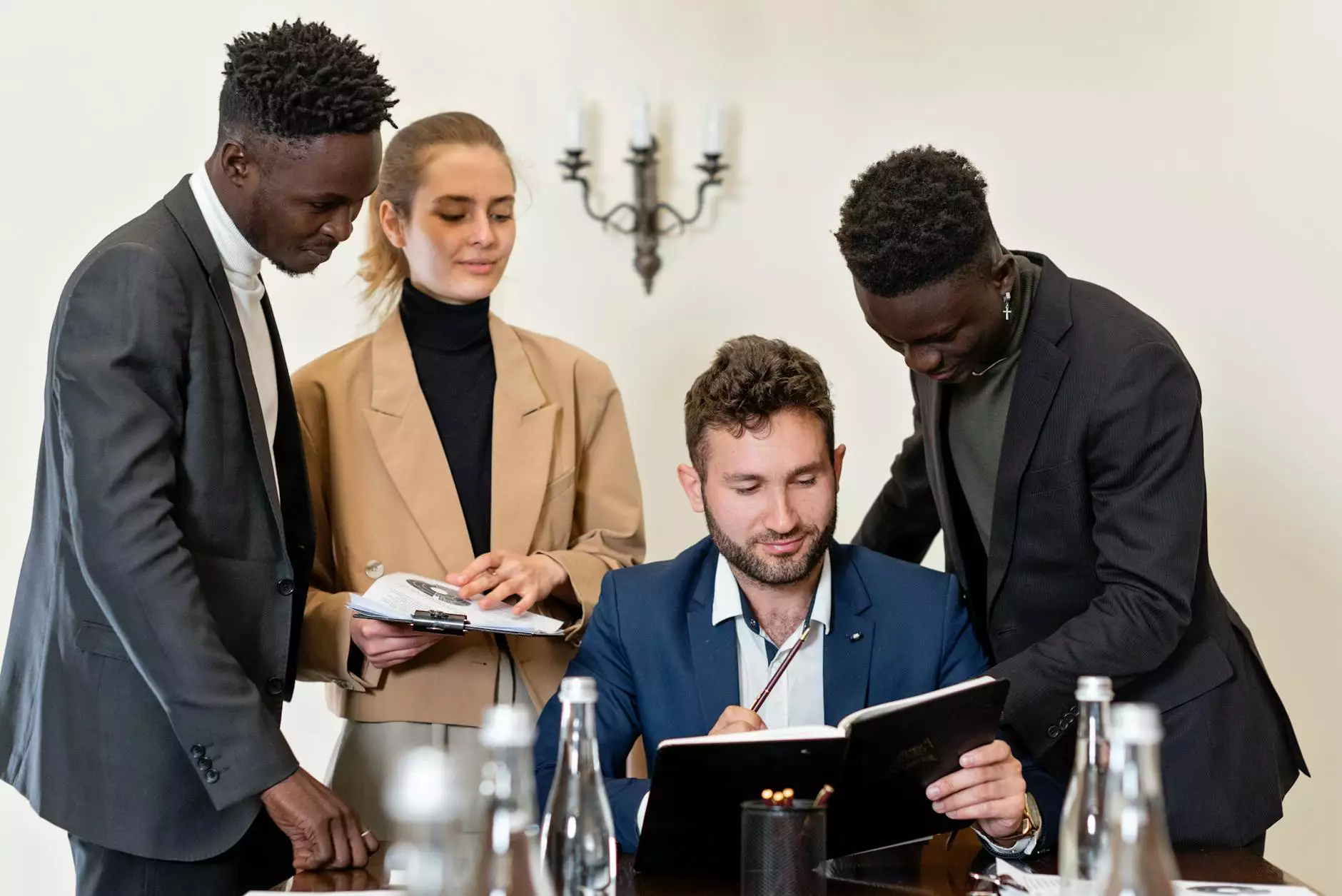 Welcome to the webpage of The Hediger & Meyers Insurance Team, serving the Peoria community in Illinois. As a dedicated team within the SDG Insurance Agency, we are committed to providing exceptional insurance services to individuals and businesses alike in the finance - insurance industry.
Comprehensive Insurance Solutions Tailored for You
At The Hediger & Meyers Insurance Team, we understand that each individual and business has unique insurance needs. That's why we offer a comprehensive range of insurance policies designed to protect your most valuable assets and provide you with peace of mind.
Personal Insurance
Our team specializes in personal insurance policies, ensuring that you and your loved ones are protected from unexpected events. Whether it's auto insurance, homeowners insurance, renters insurance, or personal liability coverage, we have the expertise to find the perfect policy for your specific needs.
When it comes to auto insurance, we understand the importance of being well-prepared on the road. We will guide you through the various coverage options, including liability, collision, comprehensive, and uninsured/underinsured motorist coverage, to ensure that you have the right level of protection.
When protecting your home, our homeowners insurance policies offer comprehensive coverage against various risks, such as fire, theft, and natural disasters. We will work closely with you to assess your property's value and tailor the policy to meet your requirements.
For individuals who rent their homes, our renters insurance policies provide coverage for personal belongings, liability, and additional living expenses in the event of a covered loss. We will assist you in determining the appropriate coverage limits based on your assets and personal circumstances.
In addition to these personal insurance options, we also offer personal liability coverage. This type of insurance protects you from financial losses resulting from claims of property damage or bodily injury for which you may be liable. It provides an extra layer of protection in an increasingly litigious society.
Business Insurance
We also specialize in helping businesses in Peoria, Illinois, with their insurance needs. We understand that operating a business comes with certain risks, and having the proper insurance coverage is crucial to protect your assets and ensure continuity in unforeseen circumstances.
Our team will conduct a thorough assessment of your business operations, identifying potential risks and vulnerabilities. Based on this analysis, we will design a customized insurance package that covers property, liability, workers' compensation, and other key aspects specific to your industry.
Whether you're a small business owner or manage a larger organization, we have the expertise to provide tailored insurance solutions that align with your unique requirements and provide you with maximum protection.
Why Choose The Hediger & Meyers Insurance Team?
With the plethora of insurance options available, choosing the right insurance provider can be overwhelming. At The Hediger & Meyers Insurance Team, we believe in going above and beyond to exceed our clients' expectations.
Here's why you should choose us as your trusted insurance partner:
Experience and Expertise: Our team consists of seasoned insurance professionals who possess extensive knowledge of the industry. We keep ourselves updated with the latest trends and regulations to provide you with accurate and reliable advice.
Personalized Service: We take the time to understand your unique needs and financial goals. By analyzing your situation, we can tailor insurance solutions that address your specific requirements, ensuring you have the right coverage in place.
Strong Relationships: As a local insurance team, we have developed strong relationships with reputable insurance carriers. This allows us to negotiate on your behalf and find the most competitive rates without compromising on coverage.
Exceptional Customer Care: We pride ourselves on delivering exceptional customer service. We are here to answer your insurance-related questions, assist with claims, and provide ongoing support whenever you need it.
Contact The Hediger & Meyers Insurance Team Today
Don't leave your insurance coverage to chance. Protecting yourself, your loved ones, and your business with reliable insurance policies is crucial. Contact The Hediger & Meyers Insurance Team today to discuss your insurance needs and benefit from our expertise.
Phone: (123) 456-7890 Email: [email protected] Address: 123 Main Street, Peoria, Illinois