Which Policies Are Most Important In Restaurant Insurance?
Nov 21, 2018
Insurance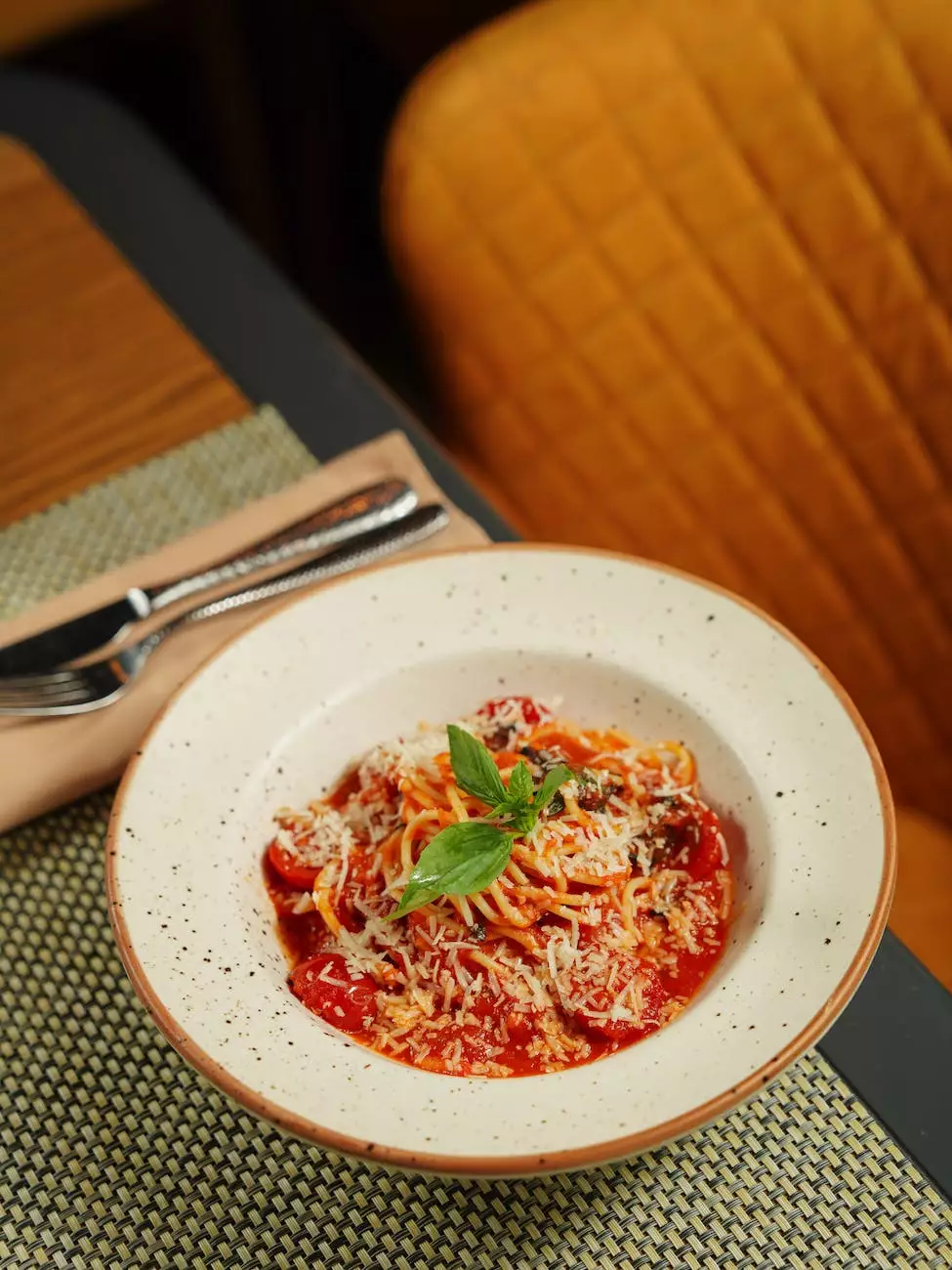 Welcome to SDG Insurance Agency, your trusted partner in providing top-notch insurance solutions for restaurants. With our extensive experience in the Finance - Insurance industry, we understand the unique risks and challenges faced by restaurant owners. In this comprehensive guide, we will highlight the most important insurance policies for restaurants and explain how they can safeguard your business against potential threats.
1. General Liability Insurance
General Liability Insurance is a fundamental policy that every restaurant should have. It provides coverage for third-party injuries, property damage, and advertising claims. Accidents can happen even in the safest environments, and having this policy in place protects your restaurant from costly lawsuits and financial obligations.
At SDG Insurance Agency, we offer tailored General Liability Insurance plans that address the specific risks associated with the restaurant industry. Our policies cover slip and fall accidents, food-borne illnesses, liquor liability, and more.
2. Property Insurance
Property Insurance is crucial for restaurants as it protects your physical assets from incidents such as fire, theft, vandalism, and natural disasters. Your restaurant is a significant investment, and ensuring it is adequately protected is vital for its long-term success.
SDG Insurance Agency offers comprehensive Property Insurance policies that cover the building structure, equipment, inventory, furniture, and fixtures. We understand the value of your restaurant's assets and work with you to create a customized coverage plan that meets your specific needs.
3. Workers' Compensation Insurance
As a restaurant owner, it is essential to prioritize the safety and well-being of your employees. Workers' Compensation Insurance provides coverage for medical expenses, lost wages, and rehabilitation costs in the event of work-related injuries or illnesses.
SDG Insurance Agency offers tailored Workers' Compensation Insurance plans designed specifically for the restaurant industry. Our policy safeguards your employees and ensures that they receive the necessary support in case of an unfortunate incident.
4. Liquor Liability Insurance
If your restaurant serves alcoholic beverages, obtaining Liquor Liability Insurance is crucial. This policy protects your business from liability claims arising from incidents related to the service of alcohol, such as accidents, injuries, or property damage caused by an intoxicated customer.
SDG Insurance Agency understands the complexities of the liquor liability risks faced by restaurants. We offer comprehensive coverage to ensure that your restaurant is protected against potential claims related to the sale, service, or consumption of alcoholic beverages.
5. Business Interruption Insurance
Unforeseen events such as fires, natural disasters, or utility failures can disrupt the operations of your restaurant. Business Interruption Insurance provides coverage for lost income and additional expenses incurred during the restoration period.
SDG Insurance Agency offers customized Business Interruption Insurance plans to help restaurants recover quickly from unexpected disruptions. We understand the financial implications of business interruptions and work closely with you to create a policy that minimizes the impact on your cash flow.
6. Employment Practices Liability Insurance
Running a restaurant involves managing a team of employees, which can sometimes lead to employment-related issues. Employment Practices Liability Insurance offers protection against claims arising from wrongful termination, discrimination, harassment, or other employment-related disputes.
SDG Insurance Agency provides comprehensive Employment Practices Liability Insurance coverage to mitigate the risks associated with managing a restaurant workforce. Our policies help safeguard your business reputation and financial stability in cases of employee-related claims.
7. Cyber Liability Insurance
In today's digital age, restaurants are increasingly vulnerable to cyber threats. Cyber Liability Insurance safeguards your business against data breaches, ransomware attacks, identity theft, and other cyber risks that can result in significant financial losses.
SDG Insurance Agency offers comprehensive Cyber Liability Insurance plans that address the unique risks faced by restaurants. Our policies cover data breach expenses, business interruption costs, legal fees, and notification and credit monitoring services.
Conclusion
Protecting your restaurant from potential risks and liabilities is crucial for its long-term success. At SDG Insurance Agency, we specialize in providing tailored insurance solutions for restaurants in the Finance - Insurance industry. By securing the essential insurance policies mentioned above, you can focus on running your restaurant with peace of mind, knowing that your business is well-protected.
Contact SDG Insurance Agency today to discuss your restaurant insurance needs and let our team of experts guide you through the process of creating a comprehensive coverage plan for your specific requirements.