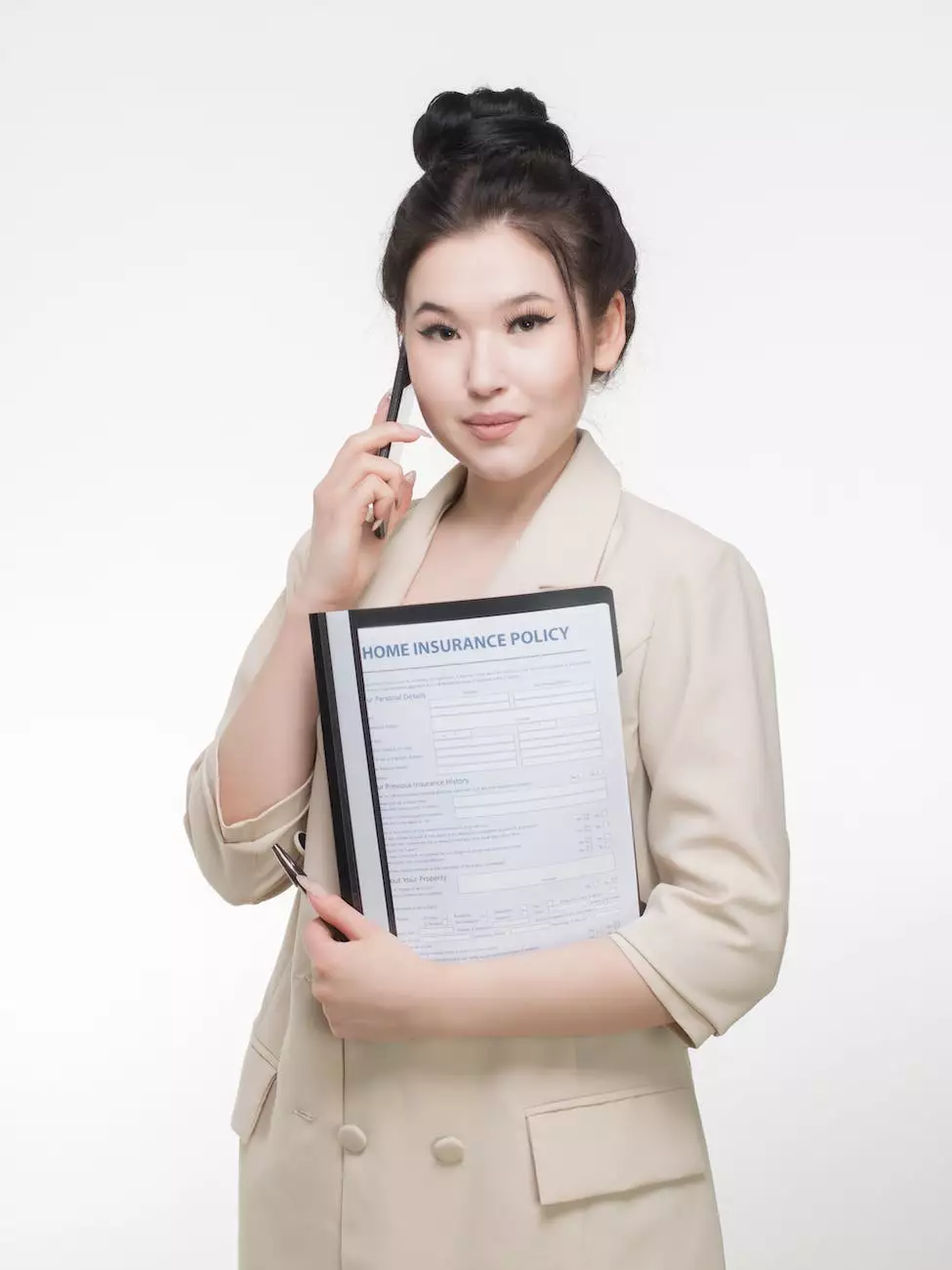 Introduction
Welcome to SDG Insurance Agency, your trusted partner in safeguarding your valuable rental property investments. As a leading provider of insurance solutions in the finance - insurance industry, we understand the unique needs of landlords, and we strive to offer the most comprehensive coverage available. In this guide, we will explore the 5 must-have rental property policies that every landlord should consider. Protecting your investments starts with ensuring adequate insurance coverage, and we are here to help you make informed decisions.
1. Dwelling Coverage
One of the most crucial policies for landlords is dwelling coverage. This policy protects your rental property's structure itself from perils such as fire, vandalism, or natural disasters. It covers the physical structure, including walls, roofs, floors, and any attached structures like garages or sheds. With SDG Insurance Agency, you can customize your dwelling coverage to match your property's value, providing you with peace of mind knowing that your investment is well-protected.
2. Liability Insurance
Liability insurance is essential for landlords, as it safeguards you from potential lawsuits arising from injuries or property damage that occur within your rental property. Accidents happen, and even the most responsible tenants can encounter unfortunate situations. With liability insurance, you can protect yourself financially in case of legal claims, medical expenses, or property repairs. SDG Insurance Agency offers liability insurance policies tailored specifically for landlords to ensure comprehensive protection.
3. Loss of Rental Income
Loss of rental income coverage is an often-overlooked policy that can save landlords from significant financial loss. In the event of covered perils that render your rental property uninhabitable, this coverage will compensate you for the lost rental income during the repair or rebuilding period. SDG Insurance Agency provides loss of rental income coverage options, giving you an added layer of protection and helping you maintain your cash flow even during unexpected events.
4. Personal Property Protection
While your tenants are responsible for their own belongings, it is crucial to protect your personal property within the rental unit. Personal property protection covers items that you, as the landlord, have provided for your tenants' use, such as appliances or furniture. In the event of damage caused by covered perils, this policy ensures that you can recover the cost of replacing or repairing these items. SDG Insurance Agency offers customizable personal property protection plans to fit your specific needs.
5. Umbrella Insurance
Umbrella insurance acts as an extra layer of liability protection beyond your primary insurance policies. It provides an additional safety net, offering coverage for claims that exceed the limits of your other policies. Landlords often face unique liability risks, and having umbrella insurance can help bridge potential coverage gaps. SDG Insurance Agency can assist you in selecting the right umbrella policy to ensure comprehensive coverage and protect your assets.
Conclusion
In conclusion, landlord insurance is a vital aspect of protecting your rental property investments. By securing the 5 must-have rental property policies mentioned above, you can mitigate risks and ensure the long-term success of your ventures. SDG Insurance Agency, a trusted name in the finance - insurance industry, is here to guide you through the process and provide you with tailored solutions that suit your specific needs as a landlord. Don't leave your investment to chance; let us help you safeguard your rental property today.