Top Risks of Owning a Family Entertainment Center
Feb 12, 2021
Blog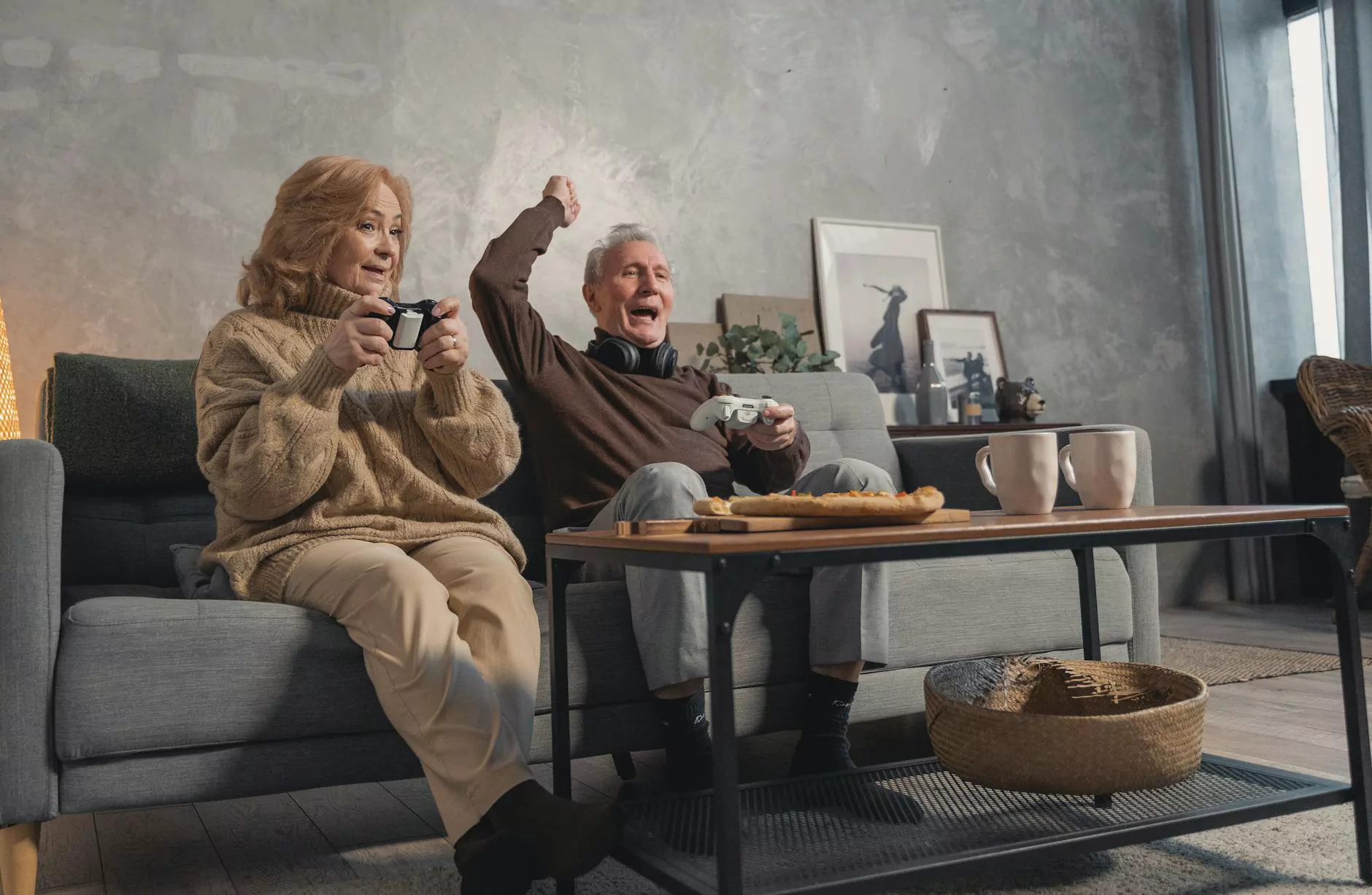 Introduction
Welcome to SDG Insurance Agency, your trusted partner in protecting your family entertainment center. In this article, we will discuss the top risks involved in owning a family entertainment center and provide valuable insights on how to mitigate these risks effectively.
1. Liability Risks
When it comes to operating a family entertainment center, liability risks are a significant concern. With various activities such as trampolines, arcades, and amusement rides, there is always a chance of accidents and injuries. As an owner, it is crucial to have comprehensive liability insurance coverage to protect yourself from potential lawsuits and medical expenses.
1.1 Comprehensive Liability Insurance
SDG Insurance Agency offers comprehensive liability insurance tailored specifically for family entertainment centers. Our insurance policies cover accidents, injuries, and property damage that may occur within your premises. We understand the importance of safeguarding your business from legal and financial liabilities.
1.2 Safety Measures and Employee Training
Implementing strict safety measures and providing thorough training to your employees can help minimize the risk of accidents. Conduct regular maintenance checks on equipment, ensure proper supervision, and promote a safety-oriented culture within your facility. By prioritizing safety, you can significantly reduce the likelihood of liability claims.
2. Property Risks
Protecting your family entertainment center from property risks is essential to ensure business continuity. Whether it's fire, natural disasters, or theft, having the right insurance coverage can play a crucial role in mitigating the impact of such events.
2.1 Property Insurance Coverage
SDG Insurance Agency offers comprehensive property insurance coverage designed specifically for family entertainment centers. Our policies include coverage for buildings, equipment, furniture, and other assets essential for your business operations. With our insurance protection, you can have peace of mind knowing that your property is safeguarded against unforeseen circumstances.
2.2 Risk Assessment and Prevention
Regularly evaluating the potential risks and vulnerabilities of your property helps in preventing accidents and damages. Conducting thorough risk assessments, implementing fire prevention systems, and investing in security measures can significantly reduce the likelihood of property-related incidents. SDG Insurance Agency provides risk assessment services to identify areas of improvement and ensure your business is adequately protected.
3. Business Interruption Risks
Business interruption risks can arise from various unforeseen events, including power outages, natural disasters, or even global pandemics. When your family entertainment center is forced to temporarily close or modify operations, it can result in significant financial losses. Proper insurance coverage can help mitigate these risks and provide financial support during such challenging times.
3.1 Business Interruption Insurance
SDG Insurance Agency offers comprehensive business interruption insurance that provides coverage for lost income and ongoing expenses during periods of business disruption. By having this coverage, you can focus on getting your family entertainment center back on track without worrying about the financial burden.
3.2 Contingency Plans and Emergency Preparedness
Developing contingency plans and establishing emergency preparedness protocols is crucial to minimize the impact of unexpected events. Have a business continuity plan in place, prepare for emergencies, and communicate effectively with your staff and customers during disruptions. By being well-prepared, you can navigate challenging situations and ensure the long-term resilience of your family entertainment center.
4. Cybersecurity Risks
In today's digital era, cybersecurity risks pose a significant threat to businesses in all industries. Family entertainment centers are no exception. With the increasing reliance on technology for ticketing systems, customer data management, and online platforms, it is essential to prioritize cybersecurity measures to protect your business and the sensitive information of your customers.
4.1 Cyber Liability Insurance
SDG Insurance Agency offers specialized cyber liability insurance coverage that protects your family entertainment center from data breaches, cyber-attacks, and other digital threats. This insurance coverage provides financial protection and helps cover the costs associated with data breaches, legal defense, customer notifications, and recovery efforts.
4.2 Robust Data Security Practices
Implementing robust data security practices is crucial to safeguard your systems and customer information from unauthorized access. Regularly update your software, educate your staff about cybersecurity best practices, and ensure you have secure infrastructure in place. By taking proactive measures, you can minimize the risk of cyber incidents and maintain the trust of your customers.
Conclusion
Owning a family entertainment center comes with inherent risks, but by being proactive and partnering with SDG Insurance Agency, you can effectively manage and mitigate these risks. Our comprehensive insurance solutions, along with proper safety measures, risk assessments, and contingency plans, will ensure the long-term success and resilience of your family entertainment center. Contact SDG Insurance Agency today to discuss your specific insurance needs and secure a brighter future for your business.