Renters Insurance | Personal Property | Bensenville, IL
Aug 10, 2023
Insurance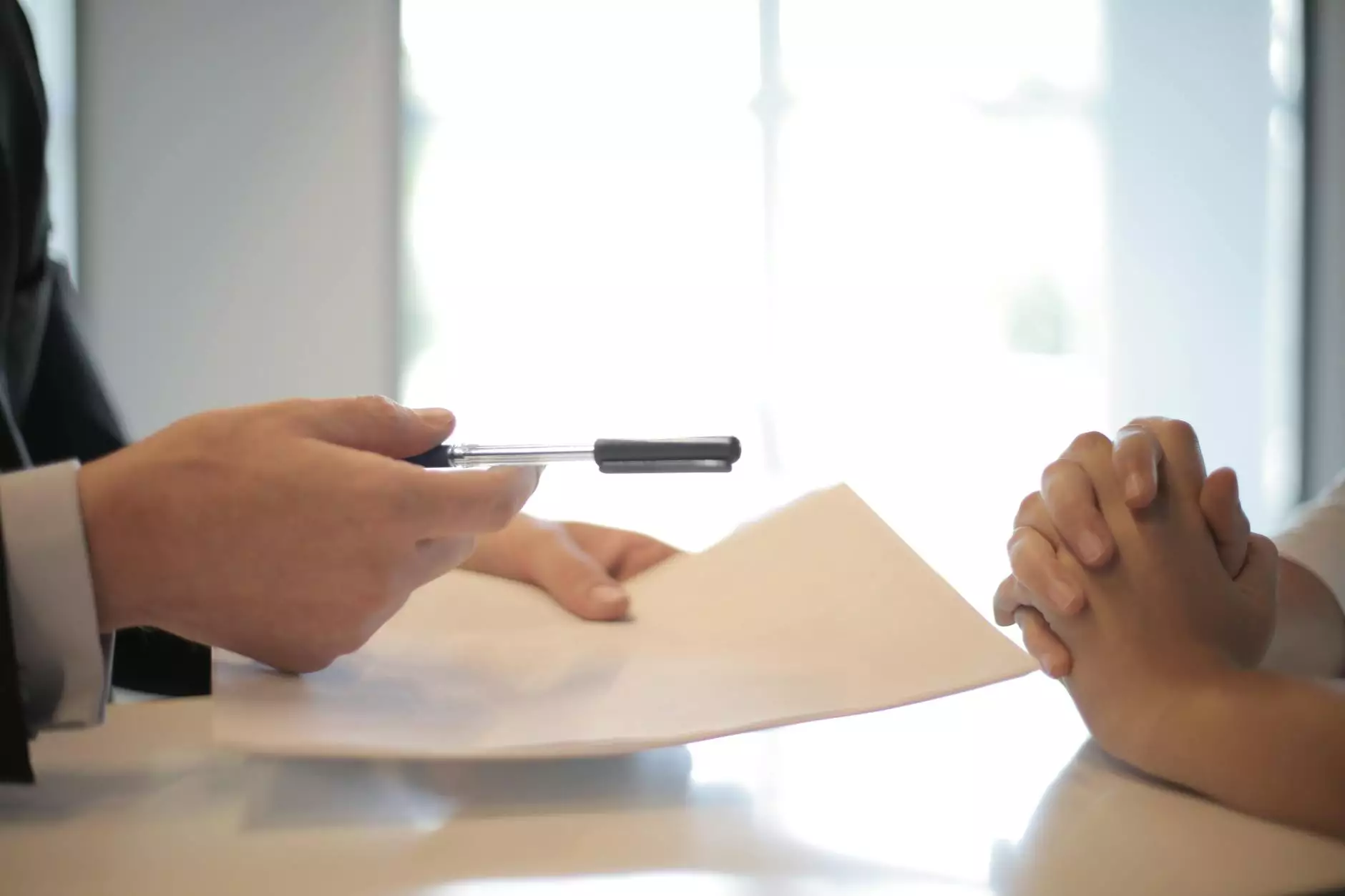 The Importance of Renters Insurance in Bensenville, IL
Welcome to SDG Insurance Agency, your trusted partner in providing high-quality renters insurance in Bensenville, IL. We understand the value of your personal belongings and aim to protect them from unforeseen circumstances. Whether you rent an apartment, condo, or house, renters insurance is essential to safeguard your possessions and provide liability coverage in case of accidents.
Comprehensive Coverage for Your Personal Belongings
Illinois renters insurance offers you peace of mind by ensuring that your personal property is protected against risks such as theft, fire, vandalism, and natural disasters. At SDG Insurance Agency, we go the extra mile to tailor coverage to your individual needs, helping you secure the financial future you deserve.
Understanding Realistic Coverage Limits
When considering renters insurance, it's crucial to evaluate the value of your personal belongings accurately. Our team of experts will guide you in estimating your coverage limits based on the value of your possessions, ranging from furniture and electronics to clothing and jewelry. We want to ensure that you have sufficient coverage to replace your belongings in case of loss or damage.
Liability Protection for Renters
Aside from protecting your personal property, renters insurance also provides liability coverage. This coverage helps protect you financially if you accidentally cause damage to the property you rent or if someone gets injured on your premises. With SDG Insurance Agency, you can have peace of mind knowing that you have comprehensive protection against unexpected events.
The Advantages of Choosing SDG Insurance Agency
As a leading insurance agency in Bensenville, IL, we pride ourselves on offering top-notch service and comprehensive coverage options to our valued clients. Here's why you should choose SDG Insurance Agency for your renters insurance needs:
1. Expertise in Renters Insurance
With years of experience in the insurance industry, our team possesses in-depth knowledge of renters insurance. We understand the unique needs of renters in Bensenville, IL, and can provide you with the best coverage options tailored to your requirements. Our expertise ensures that you receive the most comprehensive protection at competitive rates.
2. Personalized Service
At SDG Insurance Agency, we prioritize personalized service. We take the time to understand your specific needs and provide you with a customized insurance plan. Our friendly and knowledgeable staff are always available to address your concerns and assist you throughout the claims process.
3. Trusted Insurance Partners
We have partnered with reputable insurance companies who share our commitment to excellence. Our partnerships allow us to offer you a wide range of coverage options from trusted insurers. Rest assured, your renters insurance policy will be backed by industry-leading providers.
4. Competitive Rates
We strive to provide our clients with affordable renters insurance solutions without compromising on coverage. Our team compares rates from multiple insurers to find you the best possible price for the coverage you need. With SDG Insurance Agency, you can enjoy the benefits of comprehensive renters insurance at a competitive rate.
Contact SDG Insurance Agency Today!
Don't leave the protection of your personal belongings to chance. Invest in reliable renters insurance from SDG Insurance Agency in Bensenville, IL. Our team is ready to assist you in securing the coverage you need to safeguard your possessions. Contact us today to schedule a consultation and receive a personalized quote. We look forward to serving you!