How to Fix Worn Out Brake Pads
Feb 7, 2021
Blog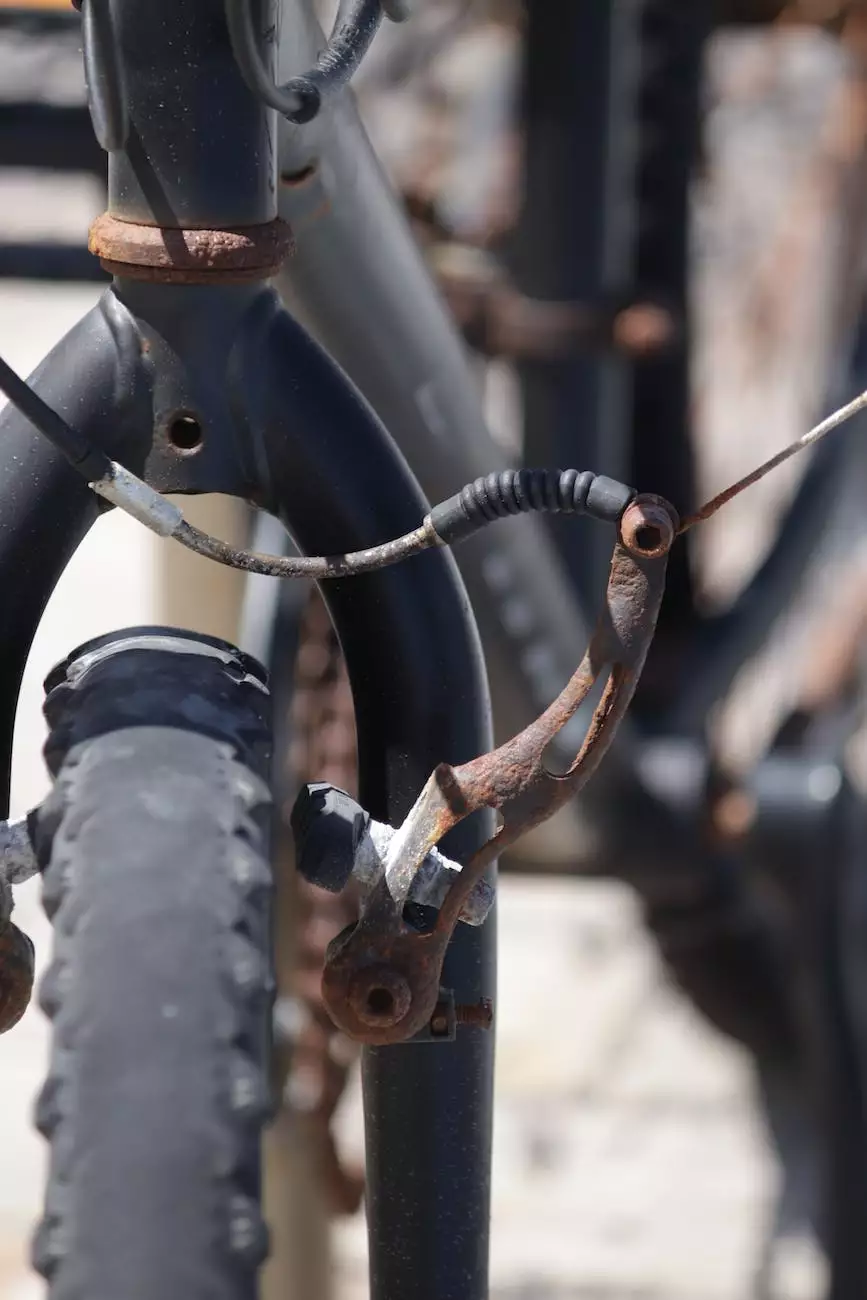 Introduction
Replacing worn out brake pads is an essential maintenance task for any vehicle owner. Neglecting this important aspect of your vehicle's braking system can lead to decreased stopping power, increased braking distances, and potential safety hazards on the road. In this detailed guide, SDG Insurance Agency will provide comprehensive knowledge, tips, and step-by-step instructions on how to effectively fix worn out brake pads.
Why Worn Out Brake Pads Matter
Brake pads are a vital component of your vehicle's braking system as they create the necessary friction to slow down or stop your car safely. Over time, brake pads wear down due to constant friction against the brake rotors. When brake pads become excessively worn, their ability to grip the rotors decreases, leading to reduced braking performance.
Signs of Worn Out Brake Pads
It's crucial to identify the signs of worn out brake pads to ensure timely replacement. Look out for the following indicators:
Squeaking or squealing noises when applying the brakes
Increased stopping distances
Brake pedal feels soft or spongy
Visible thinning of the brake pad material
Dashboard warning light indicating brake pad wear
Step-by-Step Brake Pad Replacement Process
1. Gather the Necessary Tools and Materials
Before starting the replacement process, make sure you have the following tools and materials:
New brake pads
Wrench or socket set
Jack and jack stands
C-clamp or brake caliper tool
Brake lubricant
Clean cloth
Protective gloves and safety glasses
2. Safely Lift and Secure Your Vehicle
Prioritize safety by lifting your vehicle using a car jack and securing it with jack stands. Ensure the vehicle is on a flat surface and engage the parking brake for extra stability.
3. Remove the Wheel and Caliper
Loosen the lug nuts and remove the wheel to gain access to the brake assembly. Remove the brake caliper bolts and carefully slide the caliper off the rotor. Make sure not to damage the brake line.
4. Remove and Inspect the Old Brake Pads
Take out the old brake pads from the caliper bracket. Check for any signs of uneven wear, excessive thinning, or damage. Inspecting your brake pads can provide insights into potential underlying issues with your braking system.
5. Prepare and Install the New Brake Pads
Apply brake lubricant to the contact points on the caliper bracket. Install the new brake pads, ensuring they are positioned correctly. Use a C-clamp or brake caliper tool to compress the caliper piston, allowing enough space for the new pads.
6. Reassemble and Test
Reattach the brake caliper to the caliper bracket while being mindful of the brake line. Tighten the caliper bolts securely. Put the wheel back on and tighten the lug nuts. Lower your vehicle and test the brakes to ensure proper functionality.
Conclusion
Fixing worn out brake pads is a crucial task to maintain your vehicle's safety and performance. By following the step-by-step instructions provided by SDG Insurance Agency, you can ensure a successful brake pad replacement process. Regularly inspecting and replacing worn out brake pads will contribute to a smooth and reliable braking experience, providing you peace of mind on the road. If you need further assistance or have any questions, feel free to reach out to SDG Insurance Agency's finance - insurance experts.