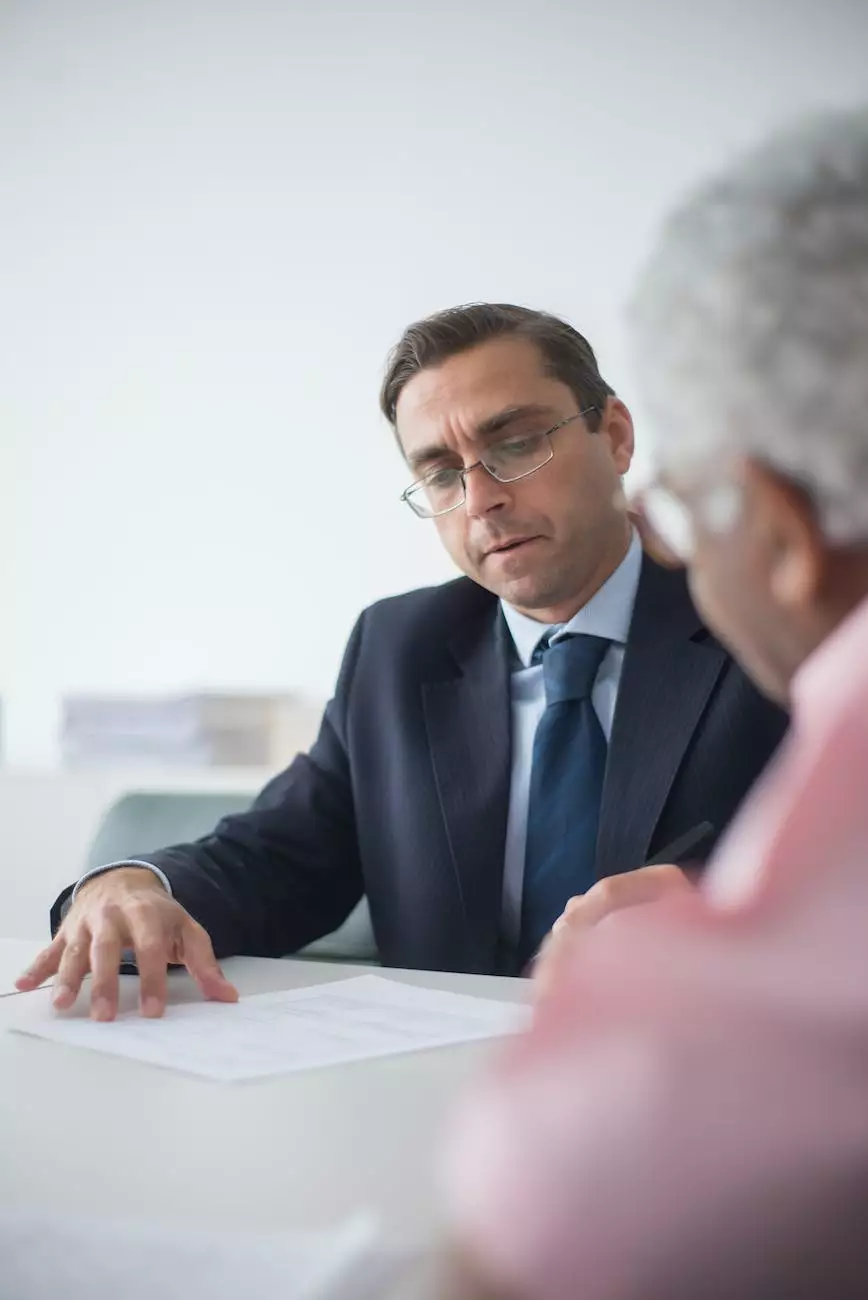 Protect Your Business with SDG Insurance Agency
Welcome to SDG Insurance Agency, your trusted partner in commercial business insurance. As a leading provider of insurance services in the finance - insurance industry, we understand the unique challenges and risks faced by businesses like yours. Our comprehensive coverage options and expert guidance ensure that you can safeguard your assets and minimize potential threats.
Why Choose SDG Insurance Agency?
At SDG Insurance Agency, we pride ourselves on delivering the highest quality insurance solutions to our clients. With our deep industry knowledge and commitment to customer satisfaction, we aim to provide you with peace of mind and financial protection.
Comprehensive Coverage Tailored to Your Needs
Our team of experienced insurance professionals will work closely with you to understand your specific requirements. We offer a wide range of coverage options that can be customized to suit your business, ensuring that you get the protection you need.
Whether you run a small start-up or a multinational corporation, we have policies that can address all aspects of your business, including:
General Liability Insurance: Protects your business against claims of property damage or injury caused to others.
Property Insurance: Covers damage to your business property, such as buildings, equipment, or inventory.
Business Interruption Insurance: Provides coverage for loss of income and additional expenses in the event of a temporary business closure.
Professional Liability Insurance: Offers protection against claims of negligence, errors, or omissions in professional services.
Workers' Compensation Insurance: Ensures that your employees are covered for medical expenses and lost wages in the case of work-related injuries.
Industry Expertise
With years of experience serving clients in the finance - insurance sector, we have developed a deep understanding of the unique risks faced by businesses in your industry. Our team of specialized insurance professionals stays up-to-date with the latest industry trends and regulations, allowing us to provide you with tailored solutions that mitigate your specific risks.
Personalized Service
We believe in building strong relationships with our clients based on trust and exceptional service. When you choose SDG Insurance Agency, you can expect dedicated support and personalized attention throughout the insurance process. Our team will assess your needs, answer your questions, and guide you in making informed decisions for your business.
Contact Us Today
Don't leave the safety and security of your finance - insurance business to chance. Let SDG Insurance Agency be your partner in protecting your assets and minimizing risks. Contact us today for a comprehensive insurance review and find out how we can tailor a commercial business insurance plan specifically for you.
Remember, when it comes to commercial insurance, SDG Insurance Agency is your top choice. Trust us to deliver the best coverage and peace of mind for your business success.